Develop and execute your strategy, measure ongoing business performance and ensure your team is working towards a common goal.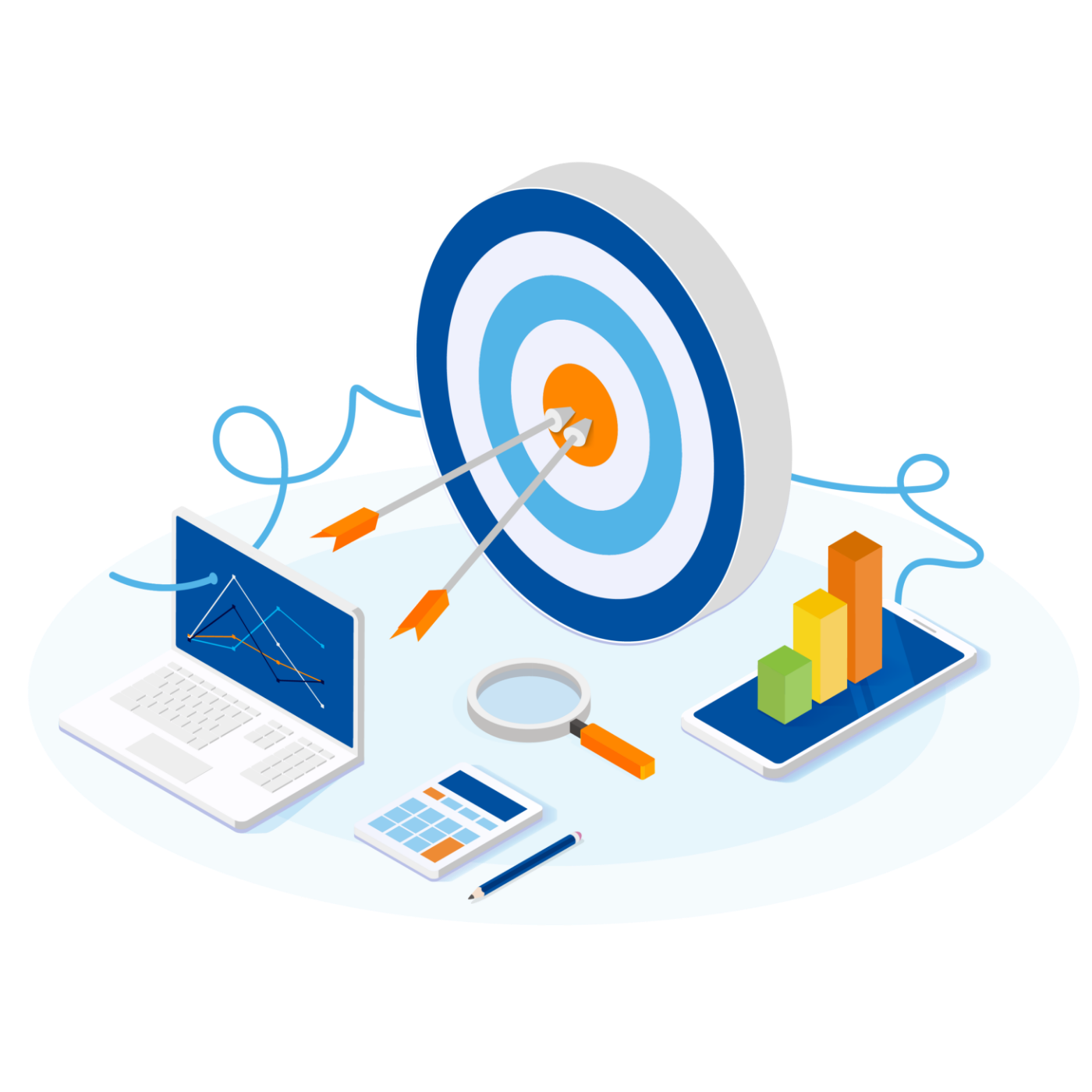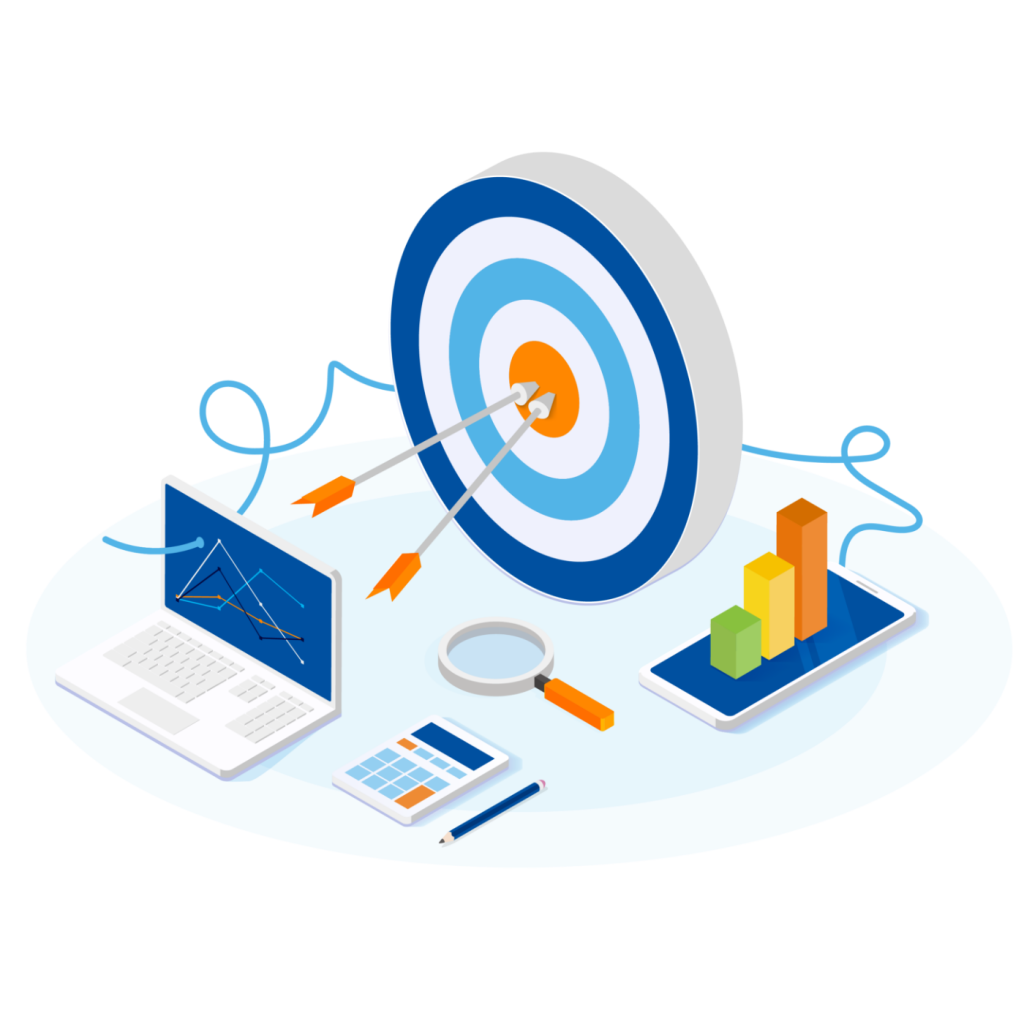 Our software gives you the tools to both plan and execute your strategy.
Demonstrate how operational initiatives are contributing to high-level organisational objectives and measure their impact through a sophisticated KPI engine.
Keep the executive and board informed on strategic progress through insightful dashboards and reporting.
Business strategy capabilities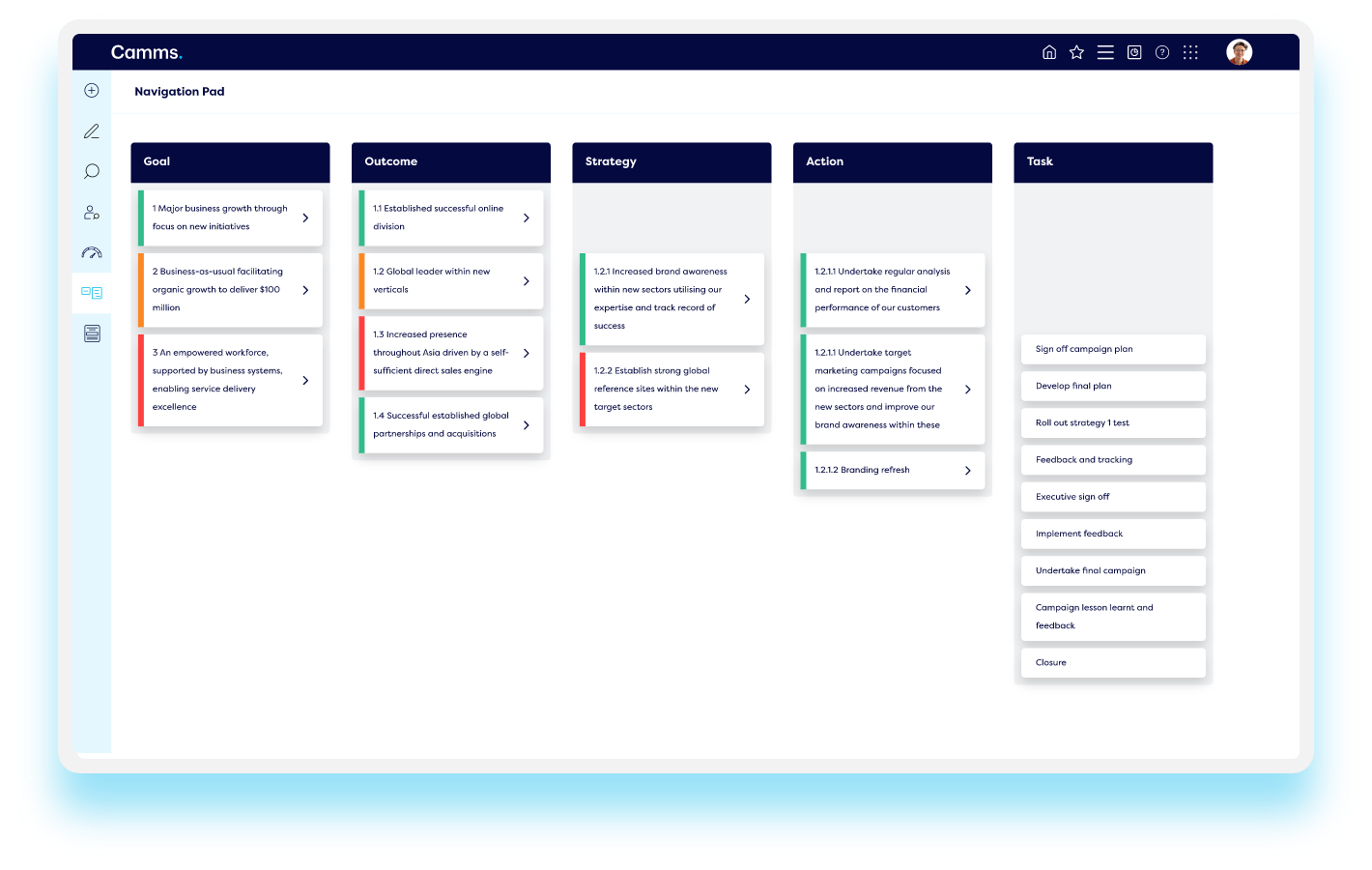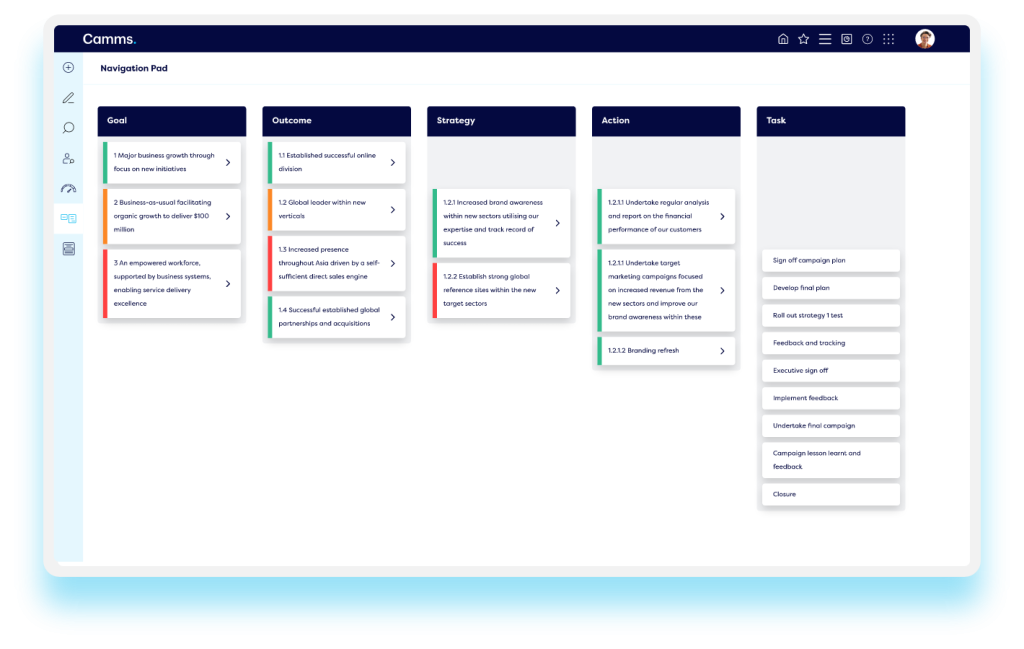 Strategic & operational planning
Build out your strategic and operational plan going from your high-level goals, outcomes and strategies to low level actions and tasks, with simple tree views to help you visualise your plan as you build it.
A comprehensive solution to managing individual business unit responsibilities as part of the larger strategic plan, with ability to monitor and report progress against targets, track financials, create linkages to other areas that action relates to and break down complex actions to smaller tasks and sub-tasks with individual responsibility.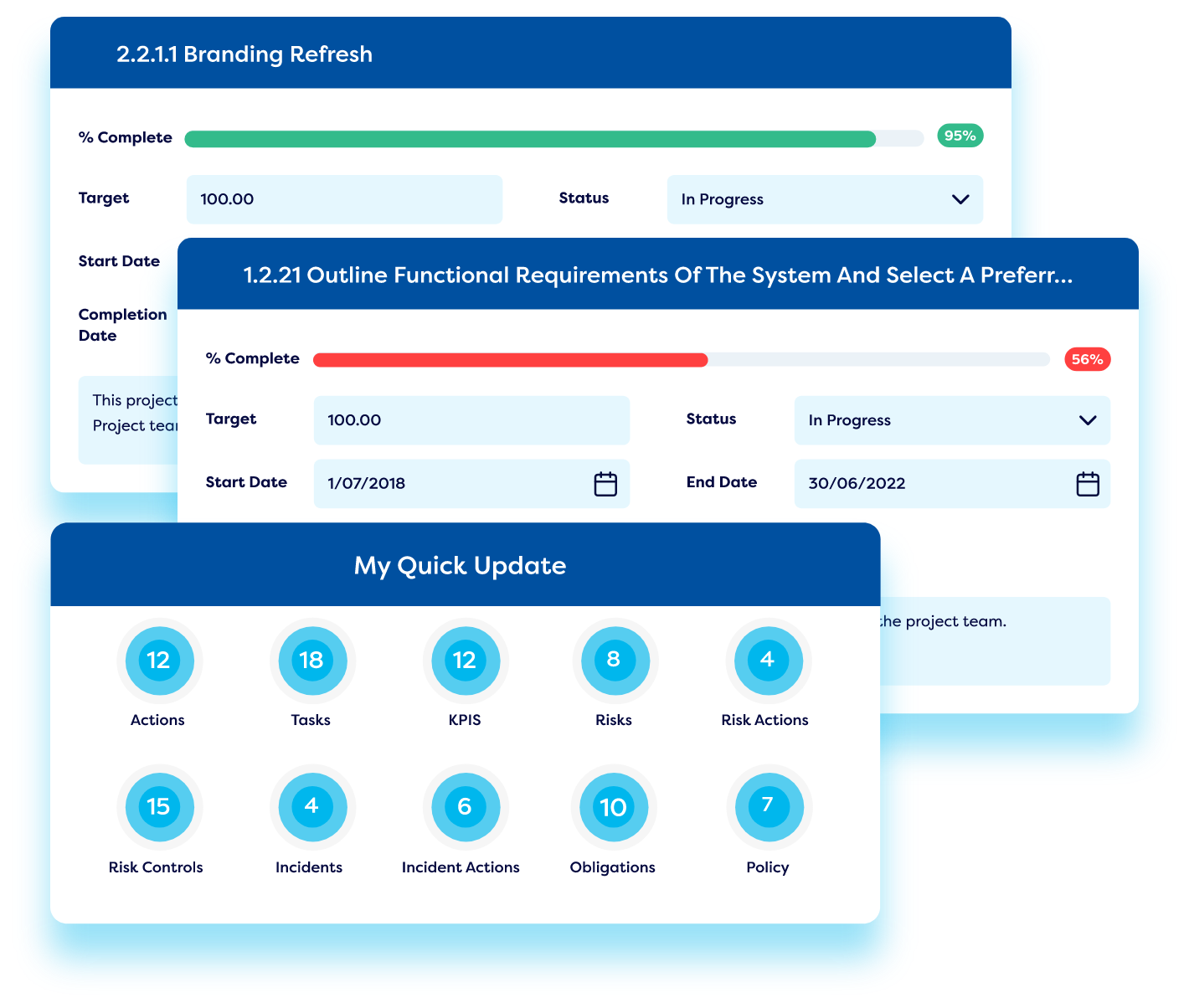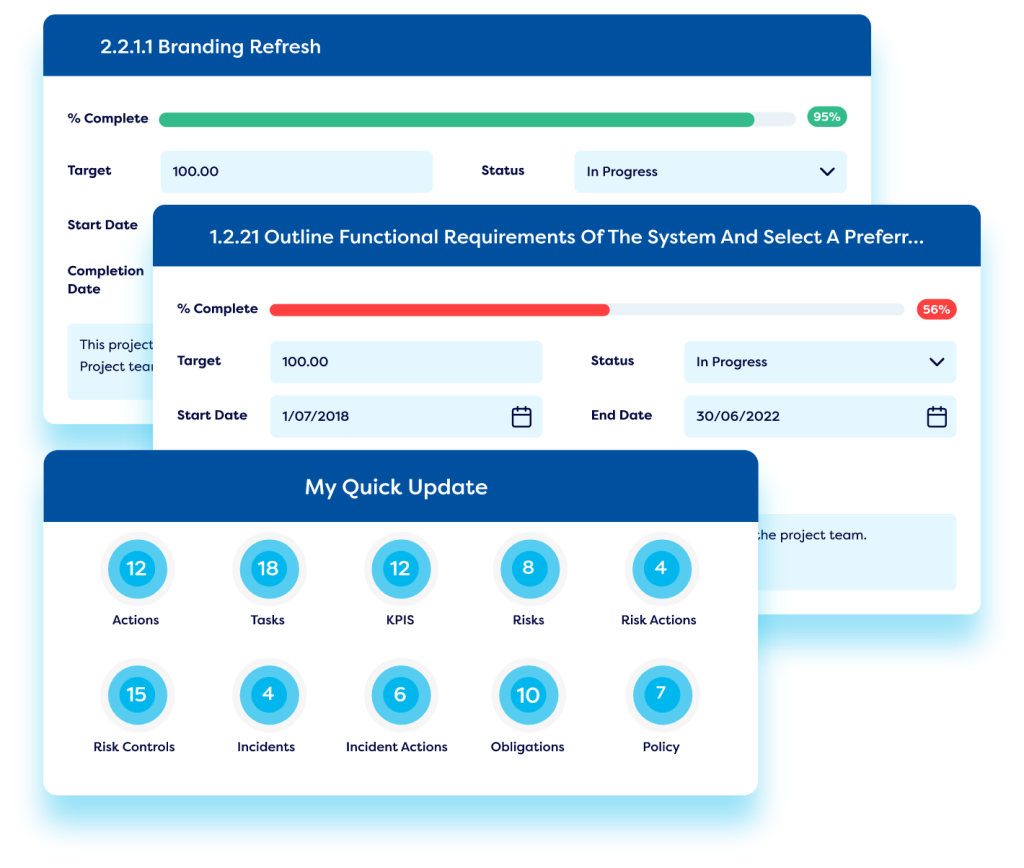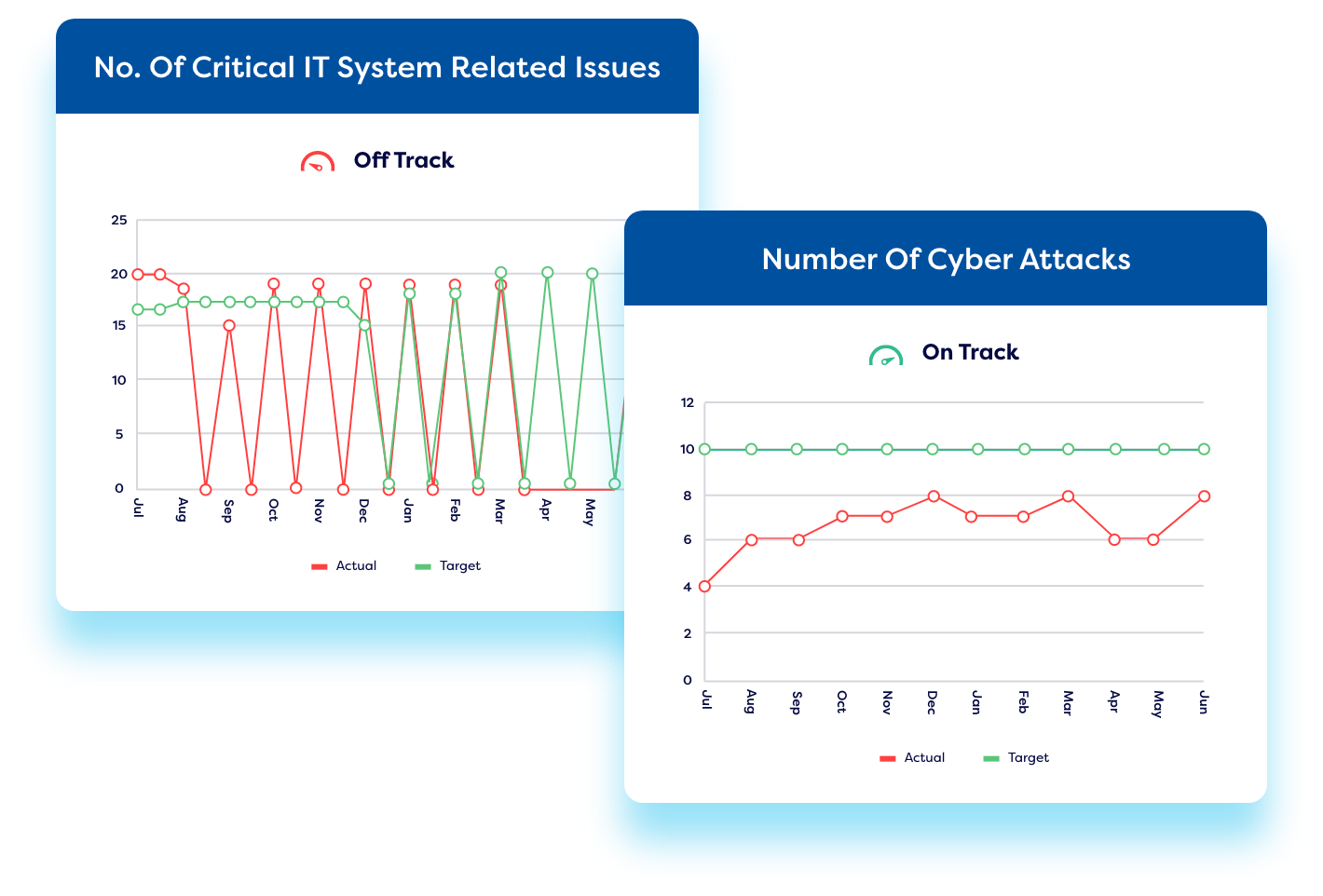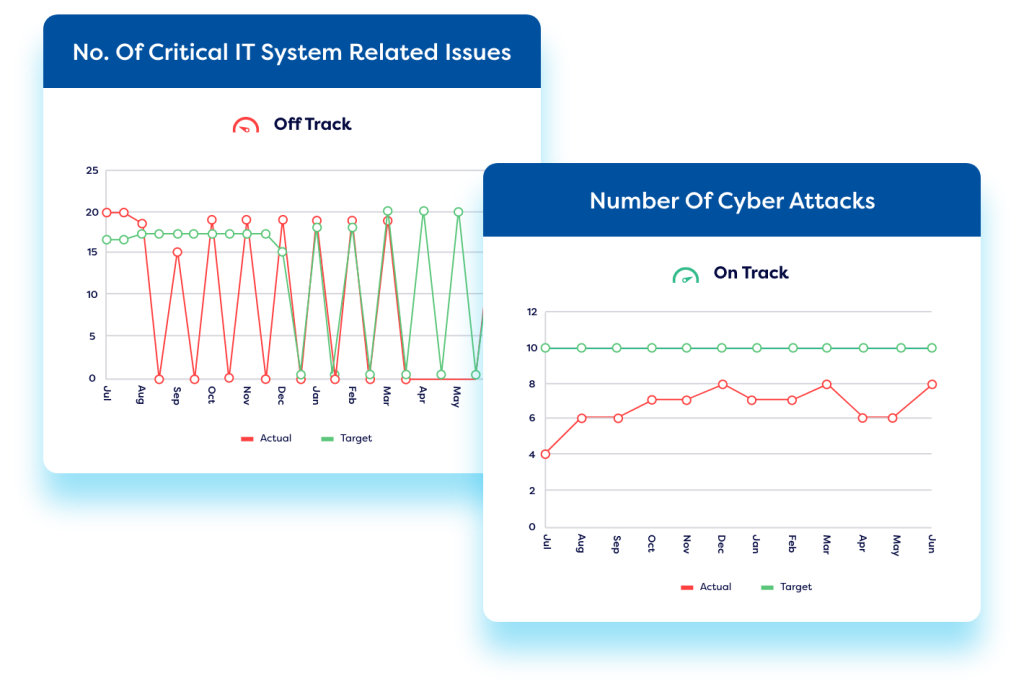 Key performance indicators
Know whether your strategic plan execution is having the desired effect by monitoring and reporting on key performance metrics, providing important evidence of your plan effectiveness or providing an early warning for course correction.
Build scorecards to provide an aggregated view of performance, seamlessly combining multiple KPIs or even other scorecards with relative weightages to ensure it accurately reflects real-world priorities.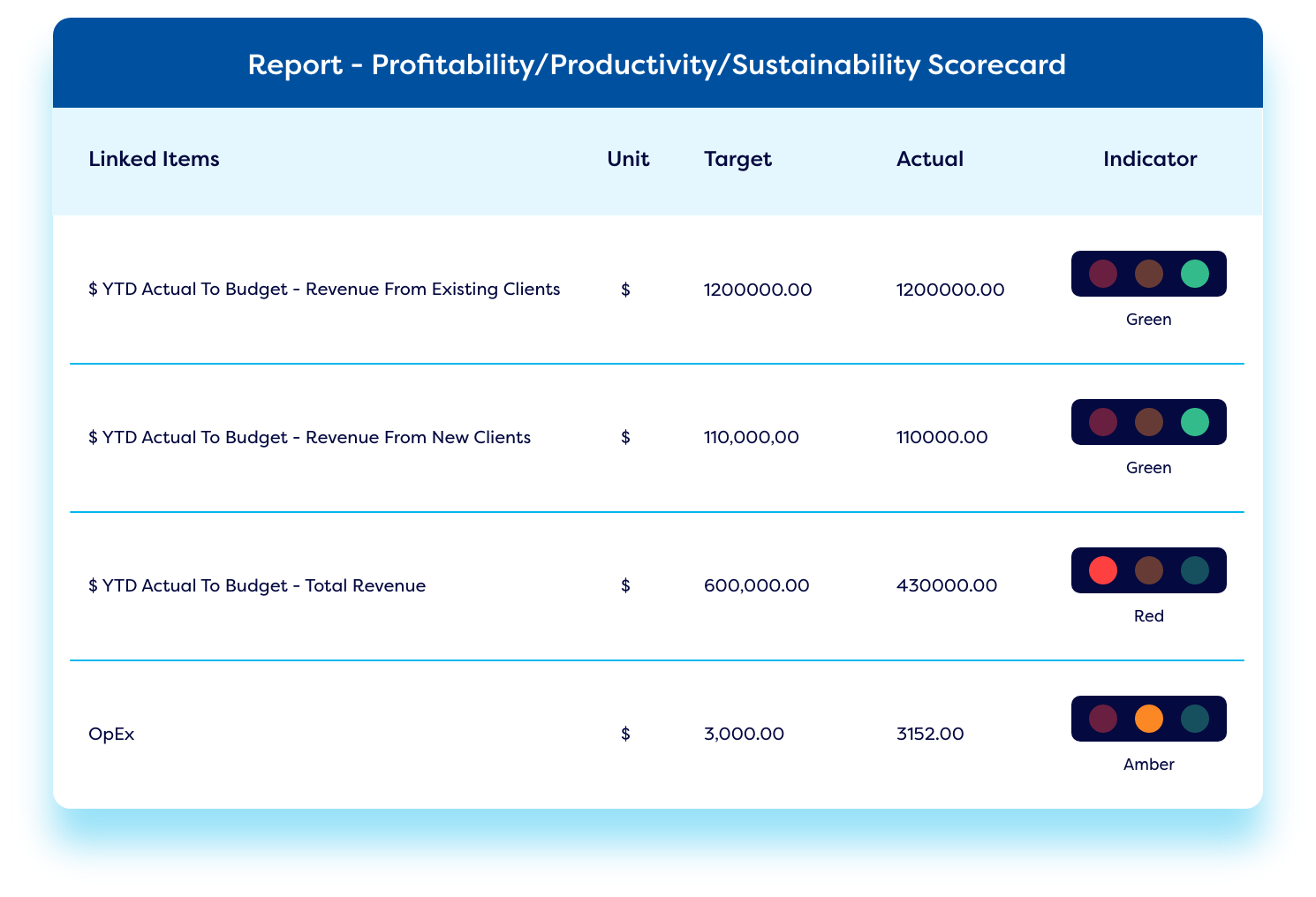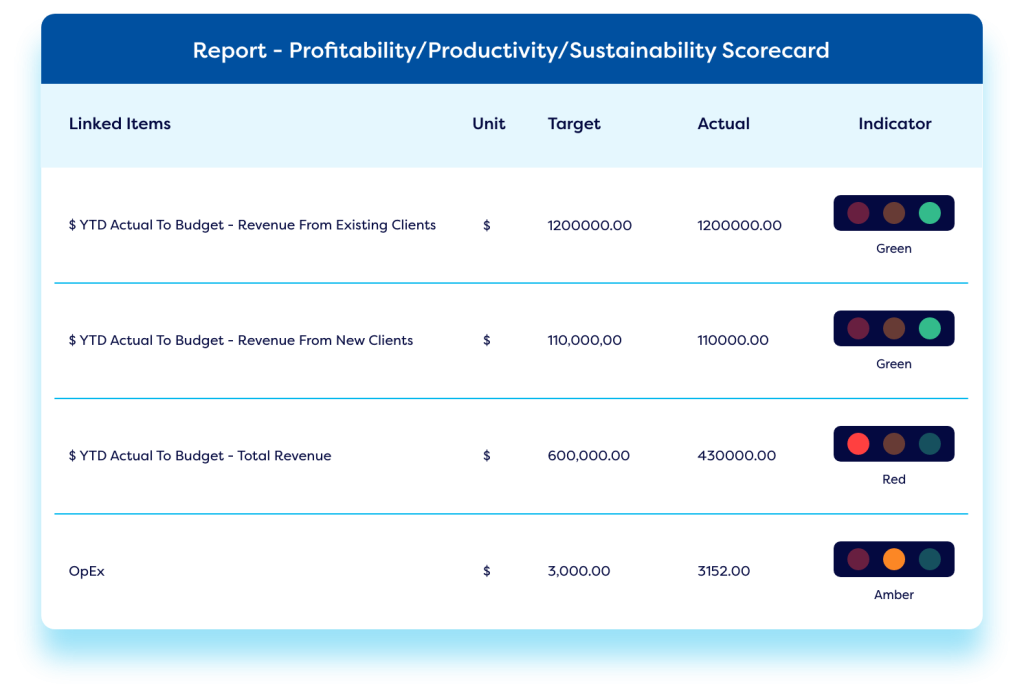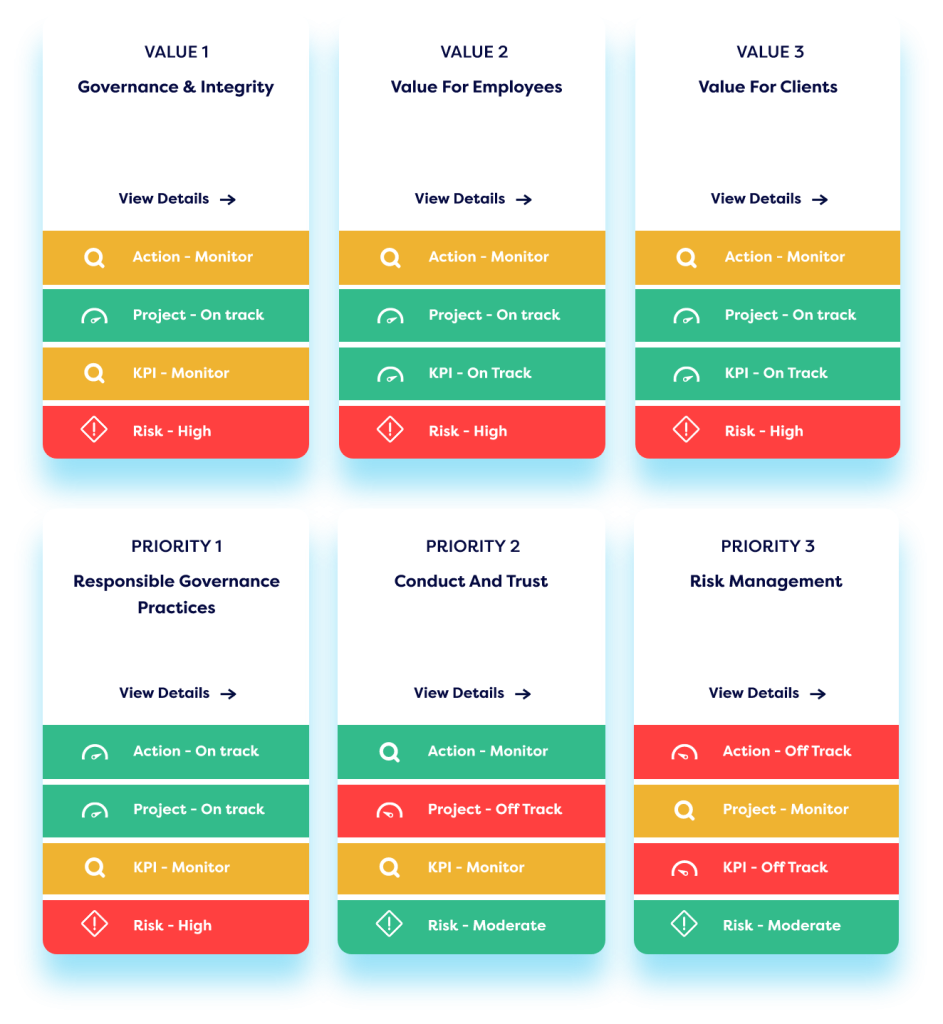 Get a bird's eye view of your strategic plan, along with a holistic view of performance at each level of your plan structure. This is accompanied by easy drill-downs to investigate and isolate metrics or actions that might be off track.
Board & executive reporting
Comprehensive reporting capabilities, with the ability to compile reports consisting of key actions and metrics relevant to executives along with a process for refining commentary and a sign off process.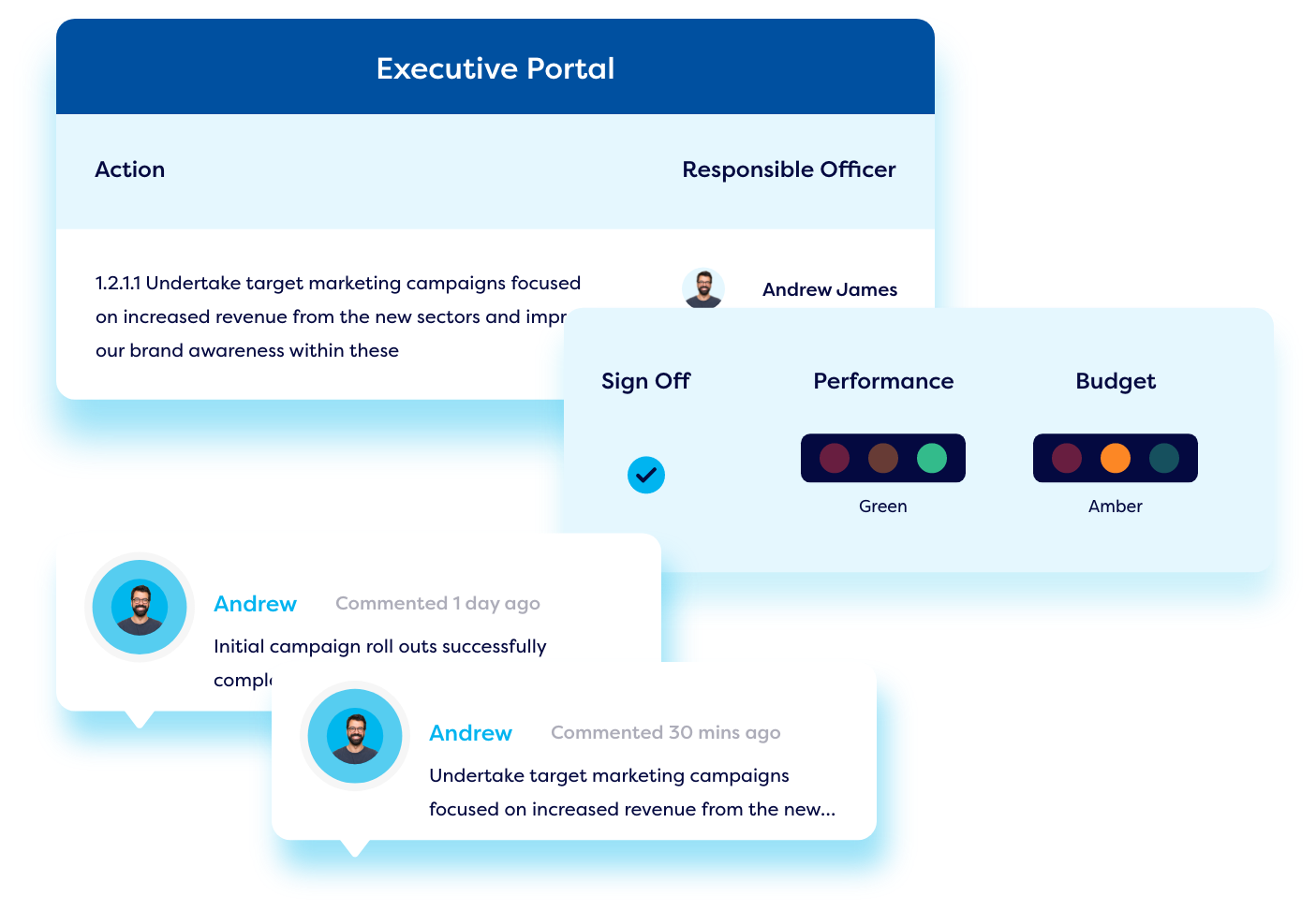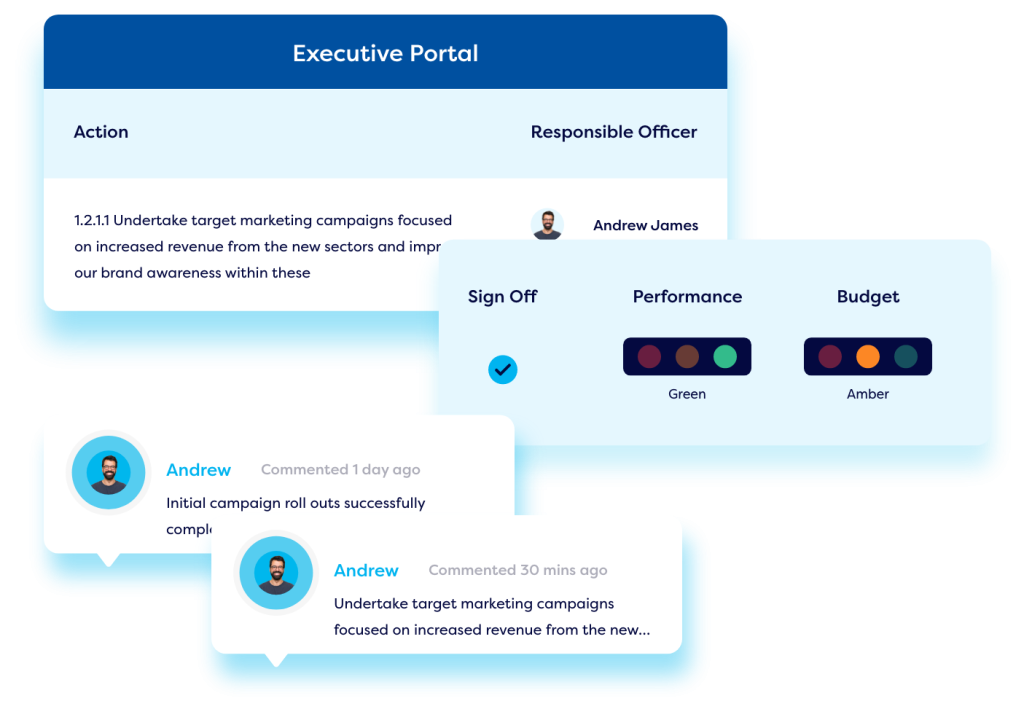 Get started and request a demo
Fill out our simple form to see Camms' business solutions in action.
Fill in your details to request a demo