BCM & Operational Resilience
A business continuity management solution to prepare for unexpected disruptions and ensure long-term sustainability as part of your wider operational resilience objectives.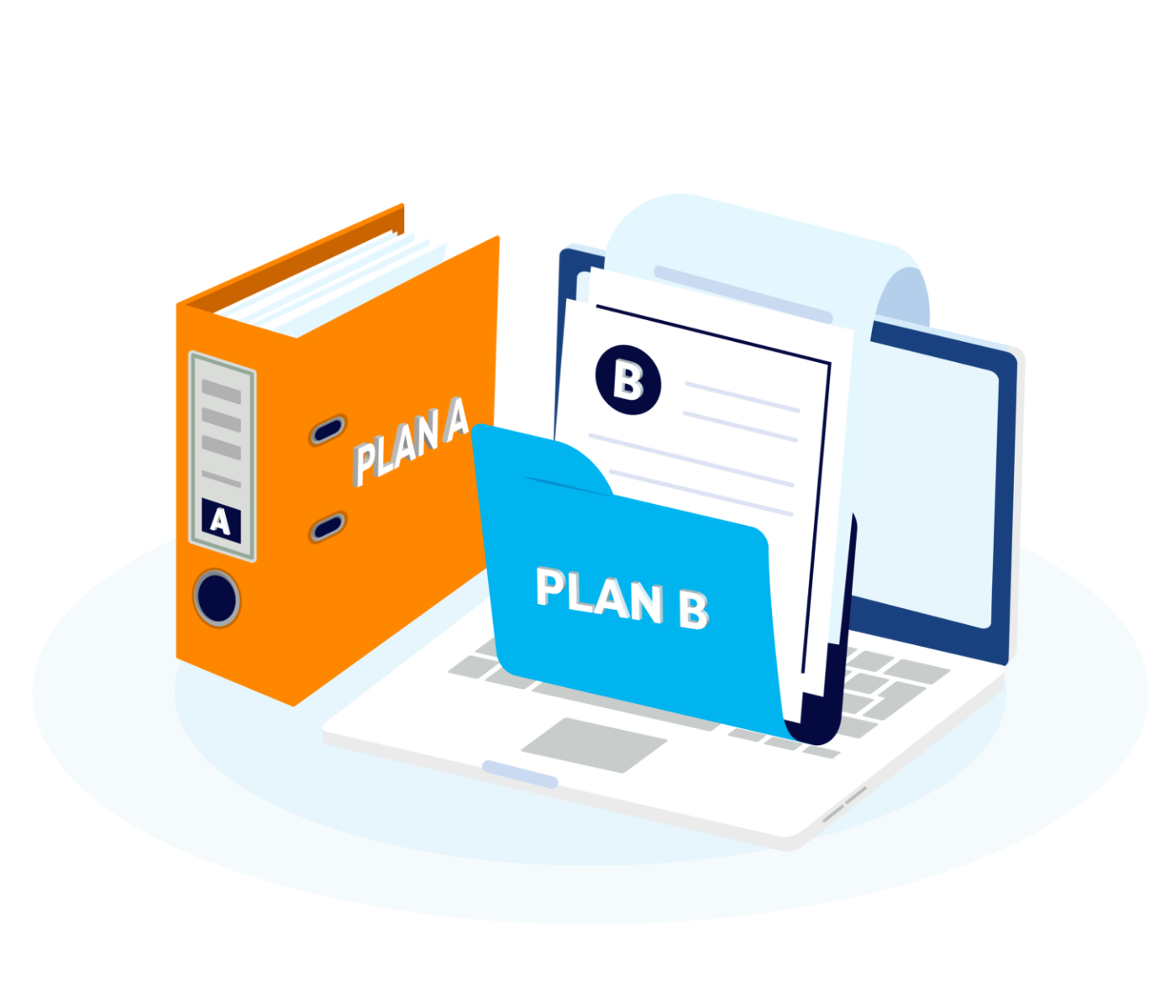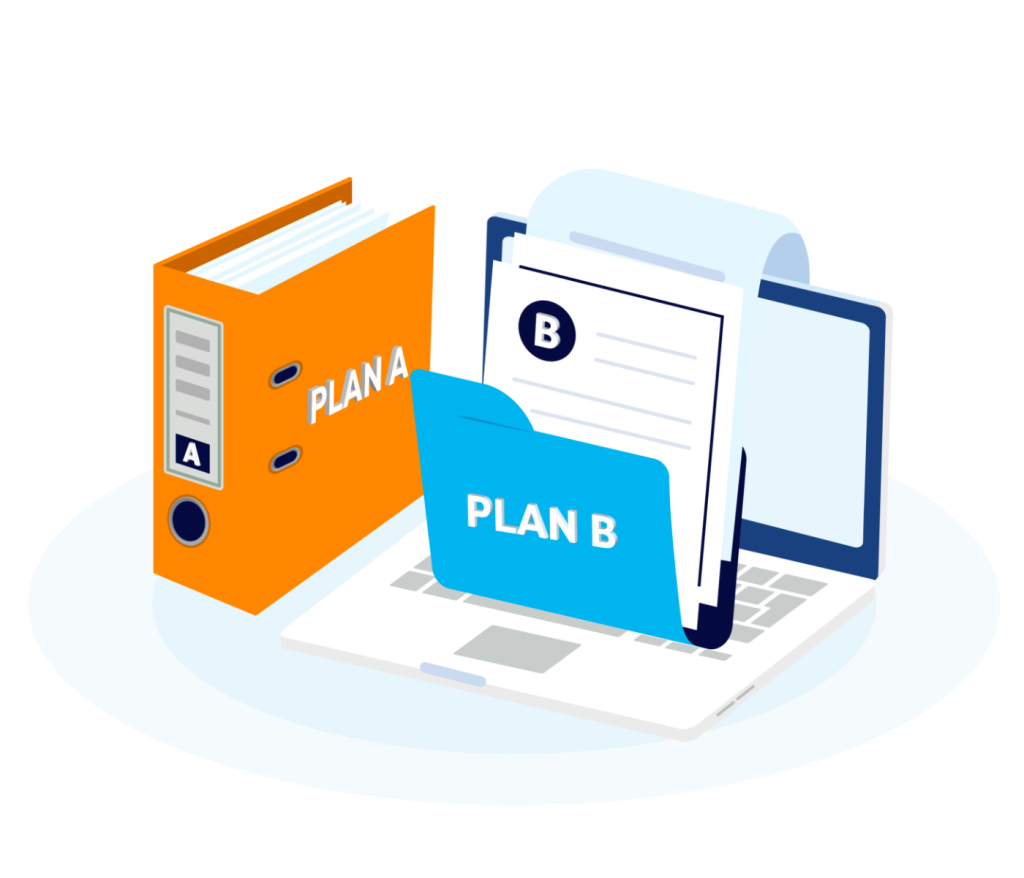 Create a business process register with best-practice BCM plans.
Perform business impact assessments (BIAs) to understand the impact of unforeseen events.
Execute your BCM plan to get your organisation up and running in line with RTOs.
Our operational resilience capabilities enable an organisation to…
Maintain critical operations during a disruption & resume regular operations as quickly as possible.
Identify RTOs, RPOs, WRTs and MTDs and put plans in place to achieve these objectives.
Quickly calculate the impact of a disruption in terms of man hours, FTEs, and impact on revenue.
Safeguard the business from financial loss.
Protect and enable long-term organisational growth and prevent reputational damage.
Keep assets, people, and intellectual property safe in the event of an emergency.
Plan for long term resilience through best-practice strategic planning & risk management.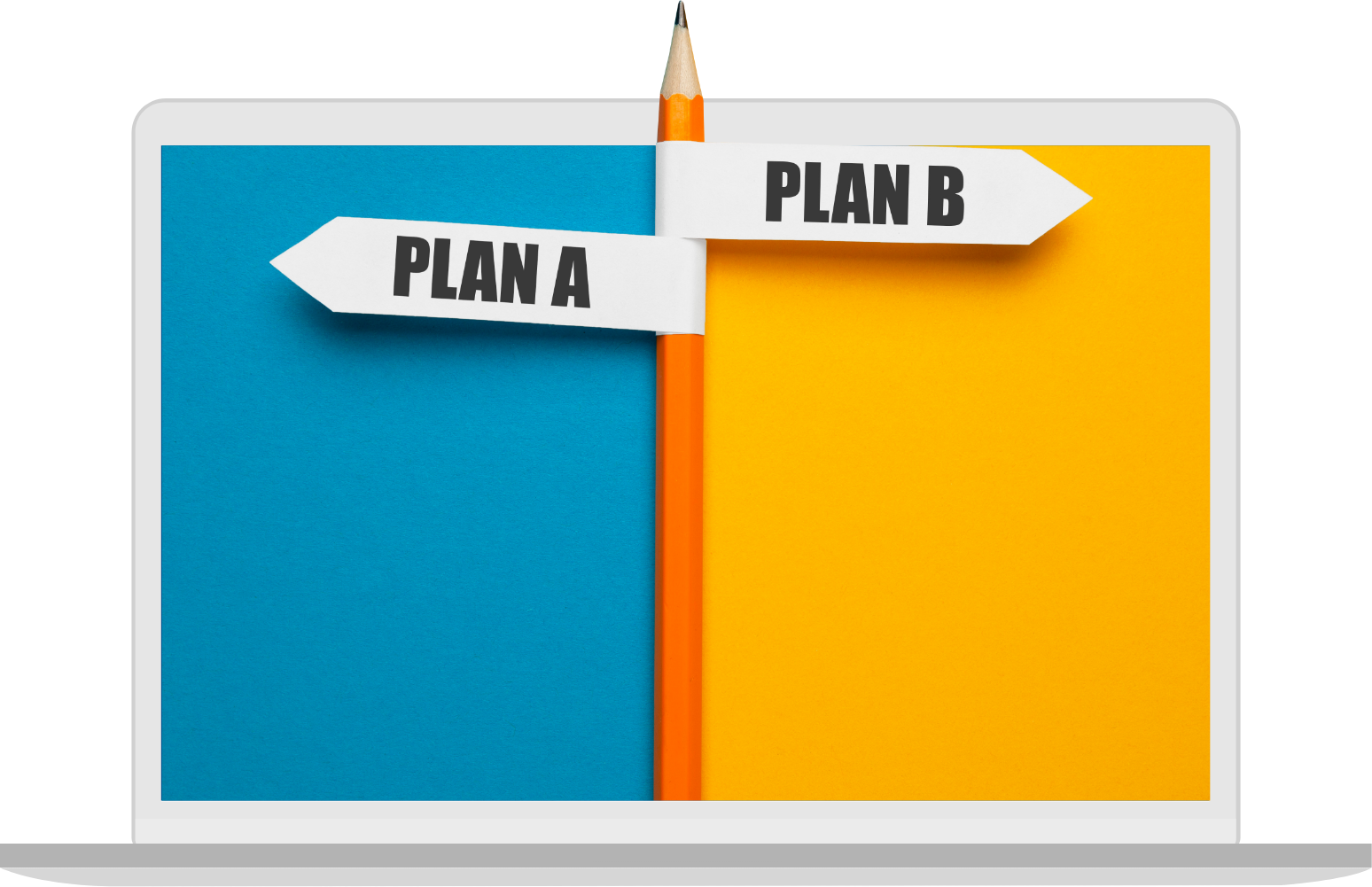 Be prepared for every eventuality
Watch our short video to understand how the Camms operational resilience solution can support your business to recover from short-term shock events & outages, and establish long-term sustainability.
BCM & Operational Resilience capabilities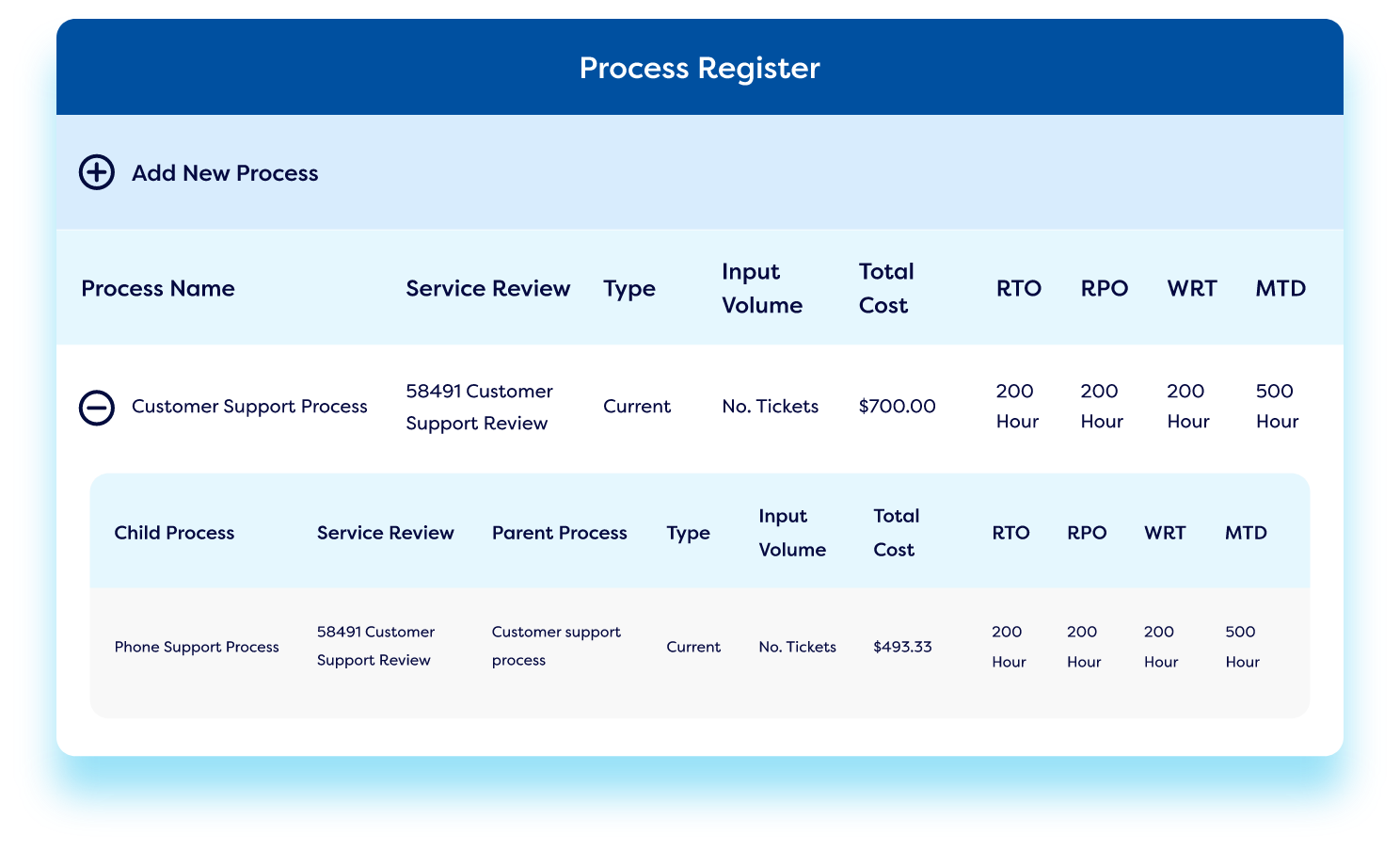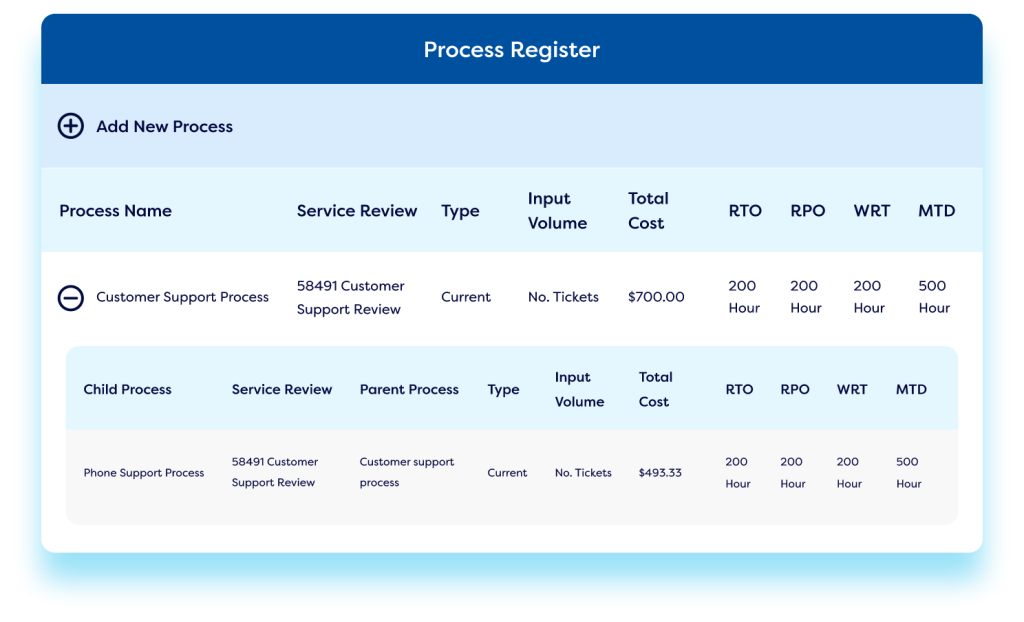 Business Process Register
Identify your critical business processes, systems, products, and sites that could impact business operations if they were to fail – and log them in an online register. Capture critical information around the process owners, staff involved, systems, technologies, key activities, equipment, office supplies, and dependencies and other supporting factors to keep these processes running. Easily add new processes and switch owners to keep plans up to date. The register is displayed in a simple and streamlined user interface with centralised personal views.
The process review modelling feature enables you to explore each of your critical business process in detail and understand dependency mapping. It captures critical details around FTE's required, cost, generated revenue, SLAs, KPI's and industry benchmarks for each process. You will also capture key details regarding Recovery Time Objectives (RTOs), Recovery Point Objectives (RPO's), Work Recovery Time (WRTs) and Maximum Tolerable Downtime (MTDs). Once captured this critical data not only paves the way for continuous improvement, but it also helps organisations to understand the impact when a particular process goes down. Leaders can easily visualise the likely impact on revenue, man hours, displaced staff, the cost to reinstate the process and the likely recovery time and impact on performance & budget. Organisations can also use this functionality to perform service efficiency reviews to identify areas of improvement and seek out areas of duplicated time & effort.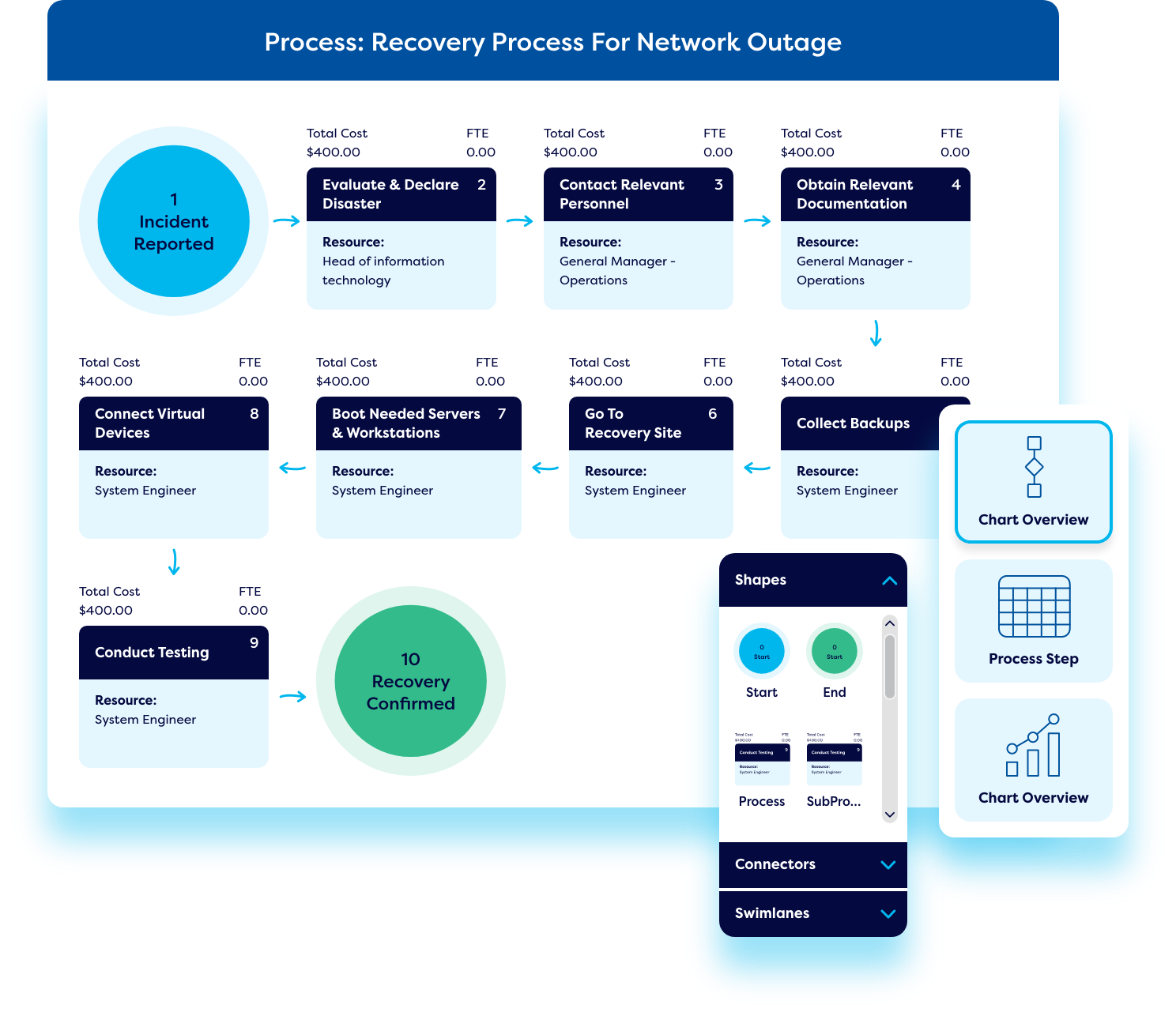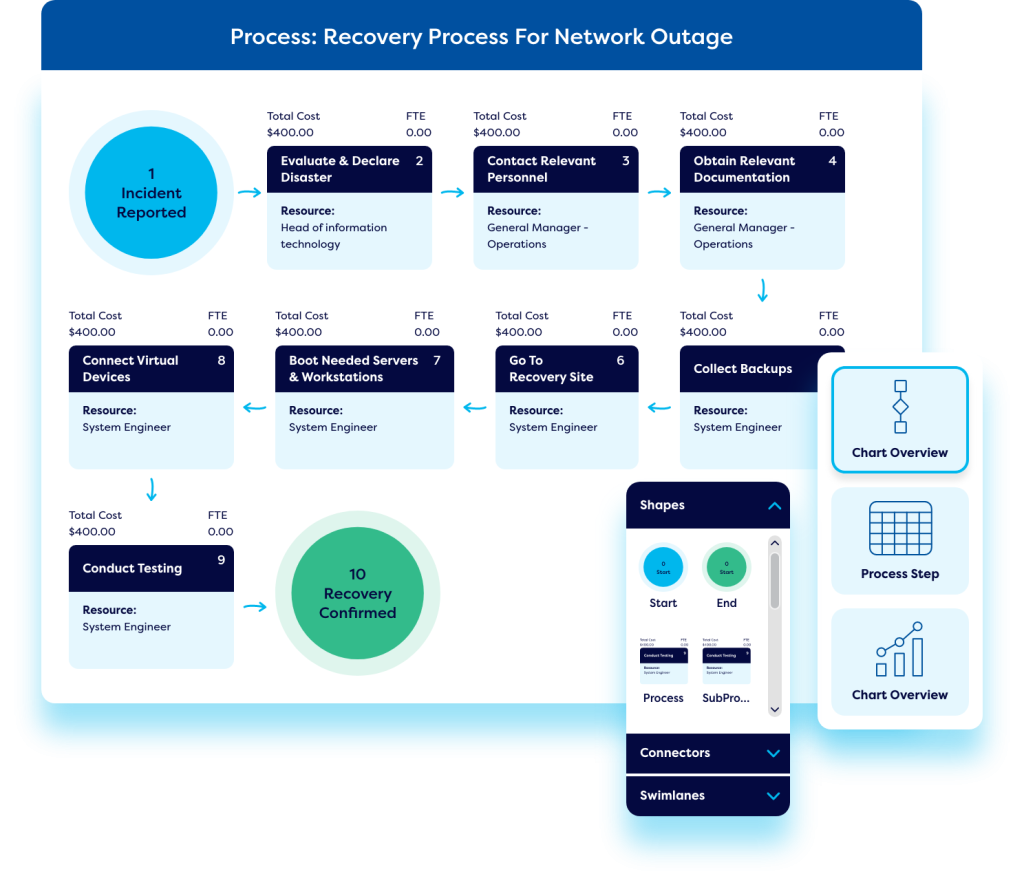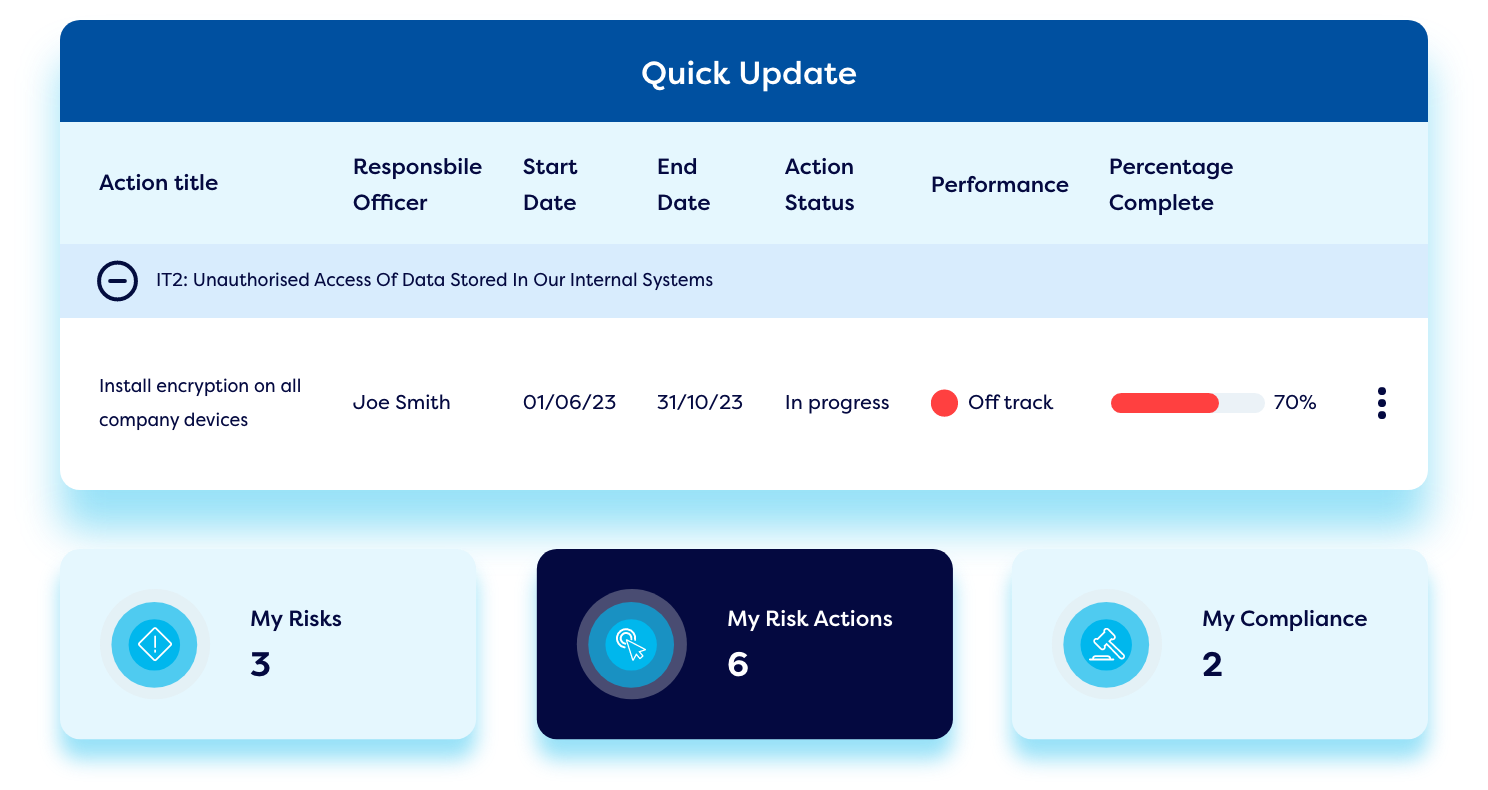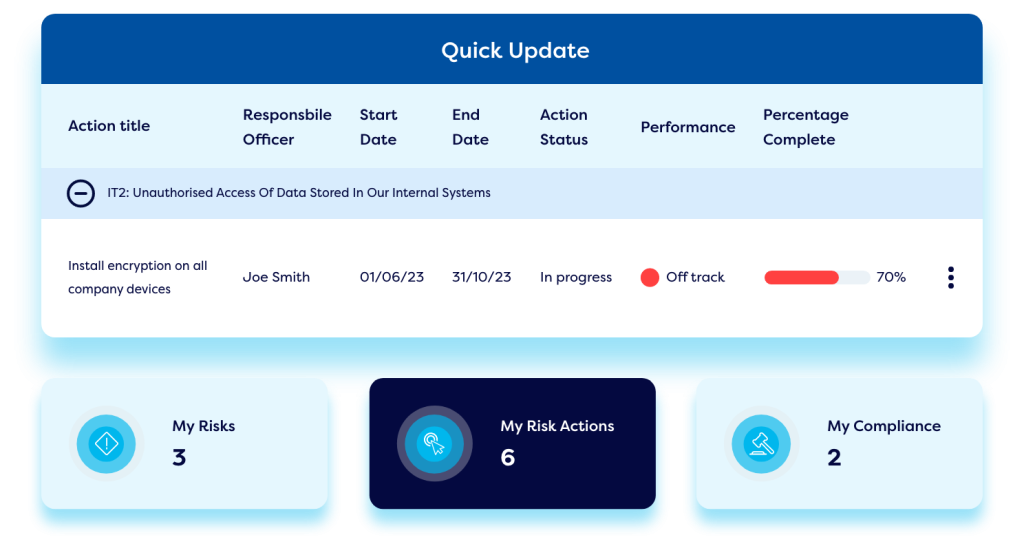 Business Impact Assessments (BIAs)
The solution provides best-practice templates to conduct on-line Business Impact Assessments (BIAs) for the processes you consider important. This will help you to understand the criticality of each business process based on; the financial implications from lost or delayed sales, increased expenses, regulatory fines, and customer dissatisfaction – the criticality and impact can then be determined based on the timing and duration of the disruption. Use the platform to rank & analyse weighted scores of the BIAs from across the organisation to identify the most critical processes to the business as a whole.
The results of all BIA's are captured via online forms, questionnaires, and surveys – automated workflows send reminders for missed actions. Results of BIA's can easily be visualised through interactive reports & dashboards.
Each area of the business will likely already have contingency plans for the failure of systems or processes. The Camms solution enables you to create Business Continuity Plans (BCPs) and Disaster Recovery Plans (DRPs) for critical processes and their assets – this ensures they are created consistently and contain all the relevant information. Plans are held in a central repository – so they can easily be accessed in a crisis. This helps organisations to plan for different scenarios and potential vulnerabilities.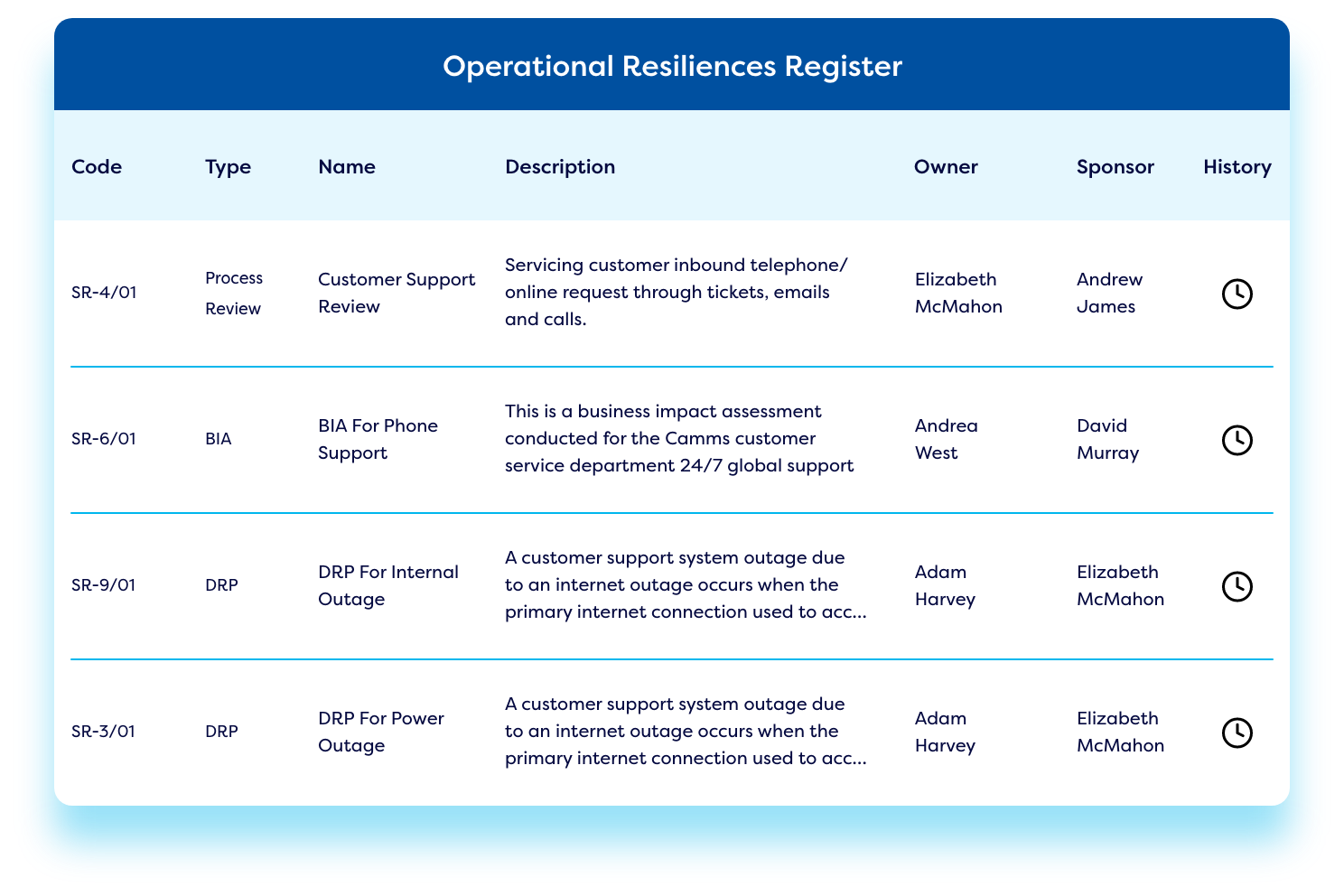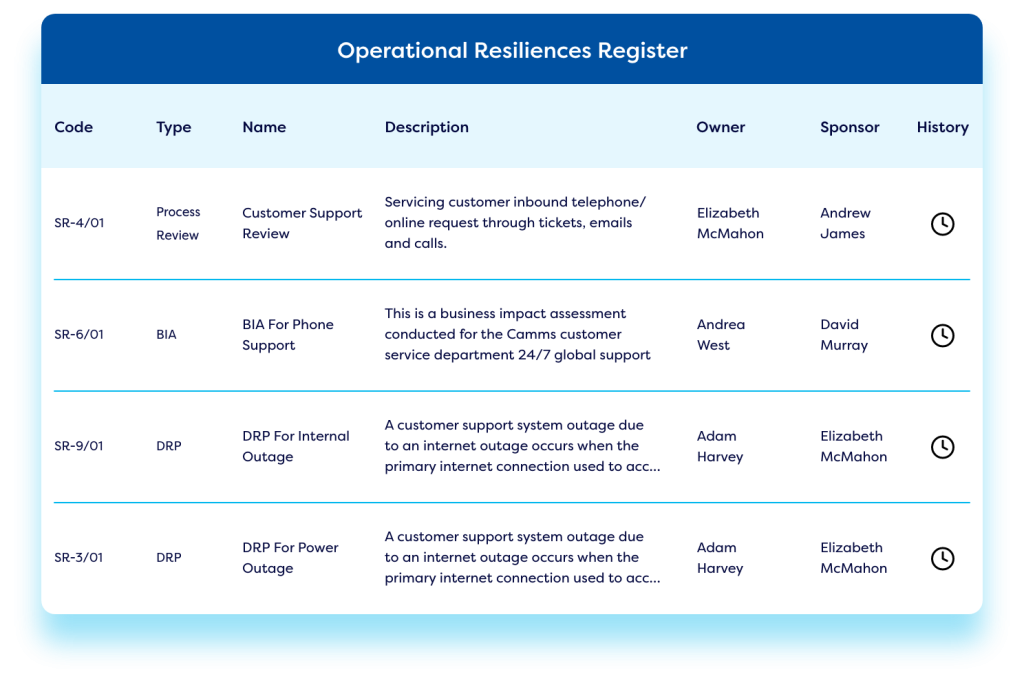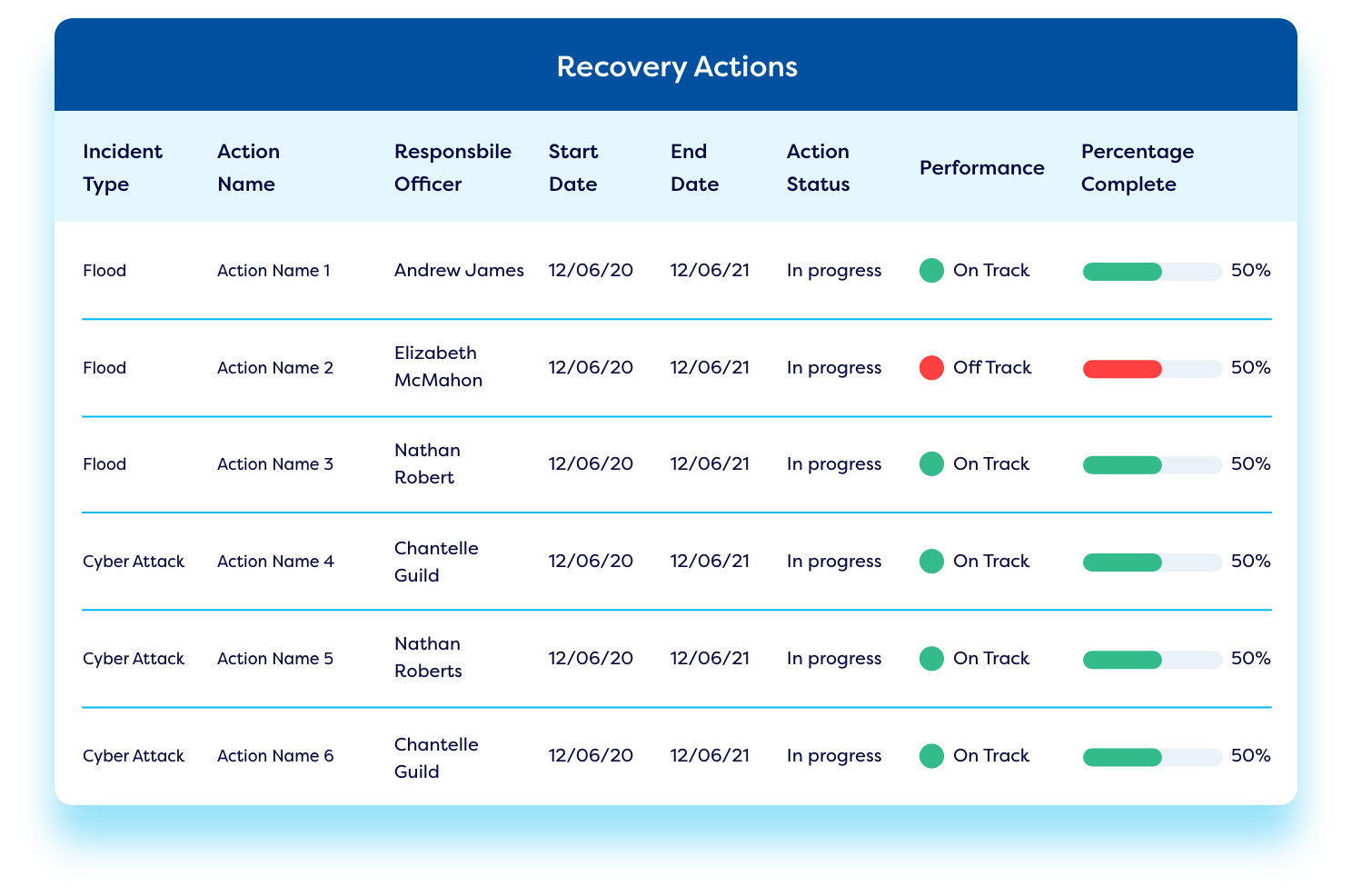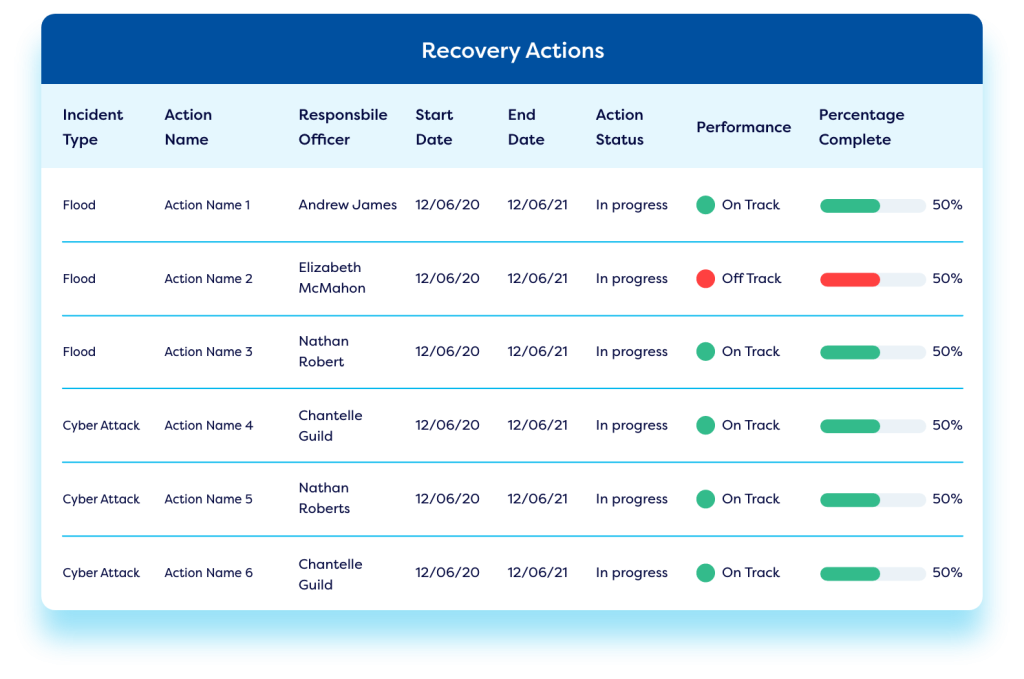 Automate the activation of your Disaster Recovery Plan (DRPs) based on the incidents logged. As you put the plan into action, get a live snapshot of the progress including the real time status of actions & tasks that are critical to the success of the recovery plan. Capture any incidents that happen during the recovery phase and manage them through to resolution.
Sometimes, it helps to see things more visually. Our inbuilt dashboards provide detailed insight into your business continuity and operational resilience activities at varying levels of the organisation. Drill down into the detail to identify gaps in your BCM programme. Visualise the mapping and linkages between business continuity plans, risks, controls, and regulatory obligations.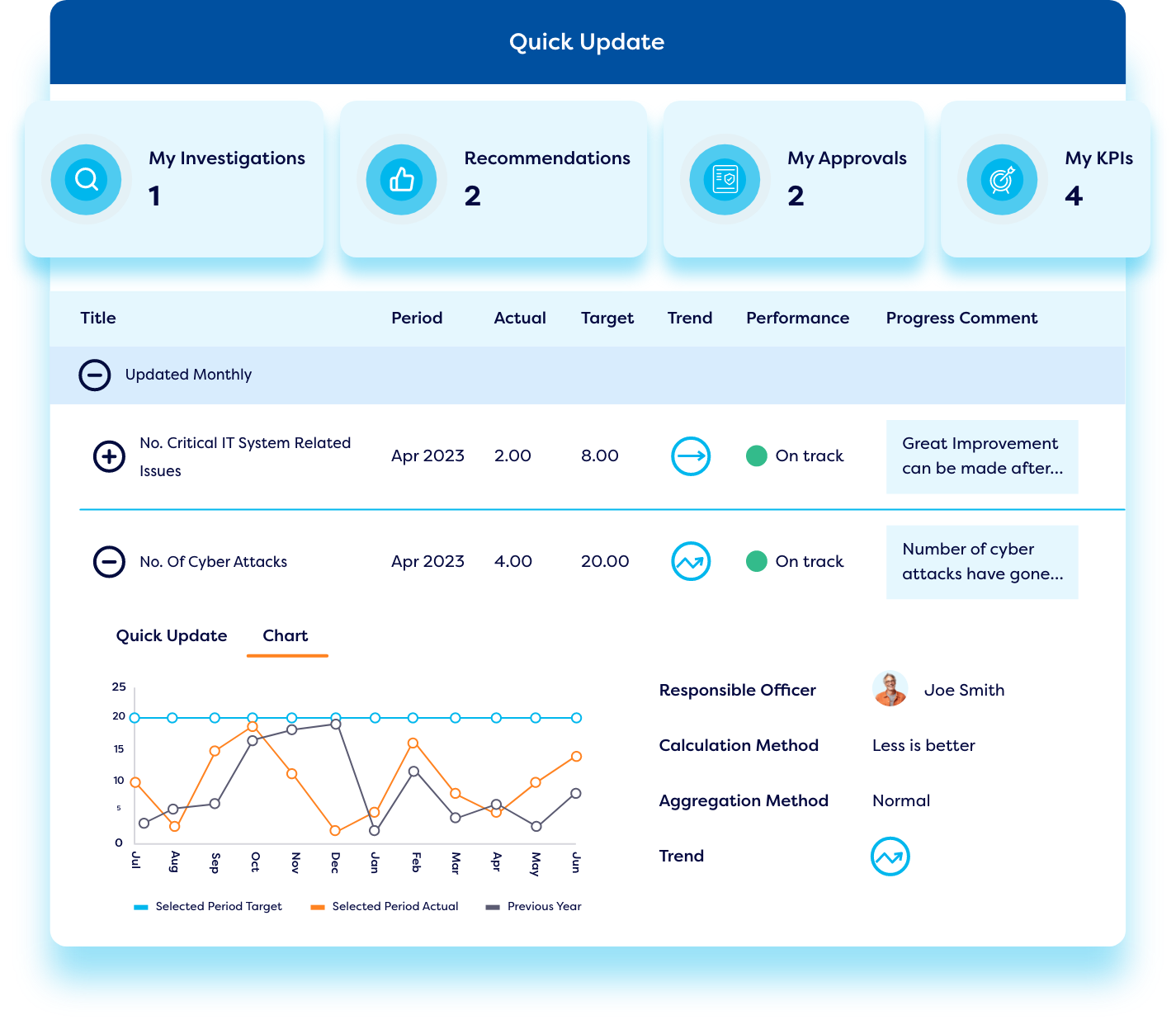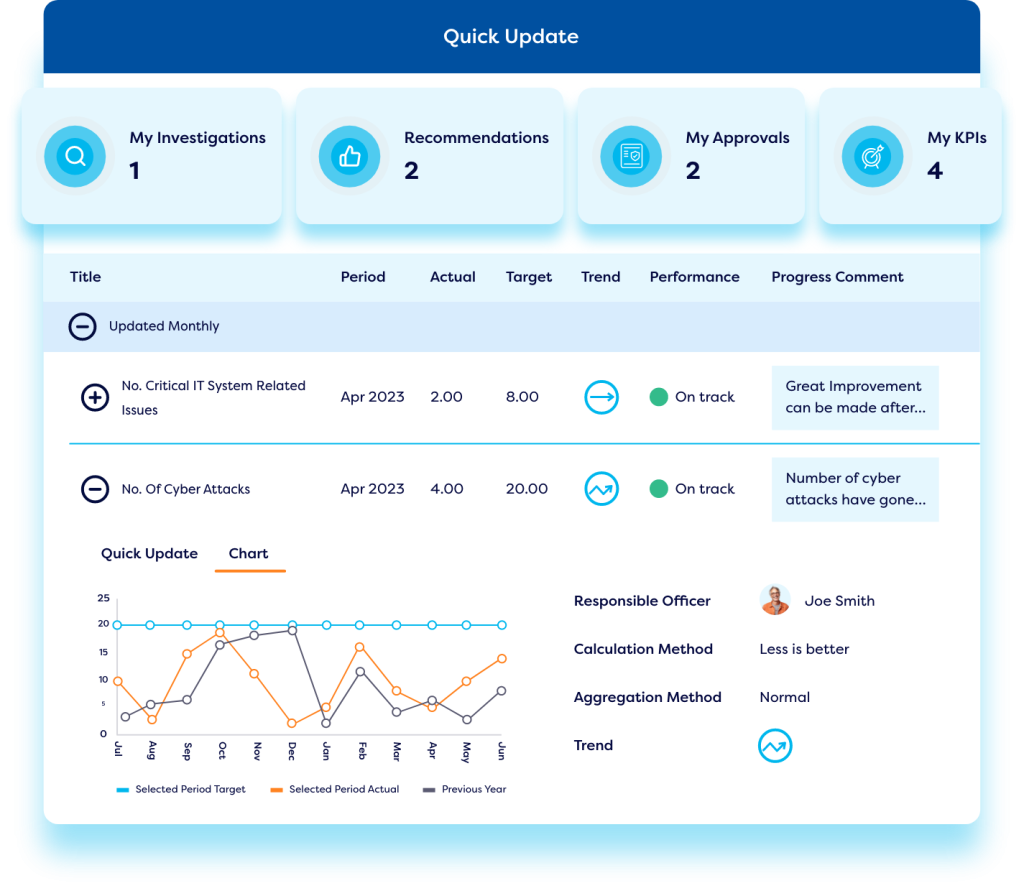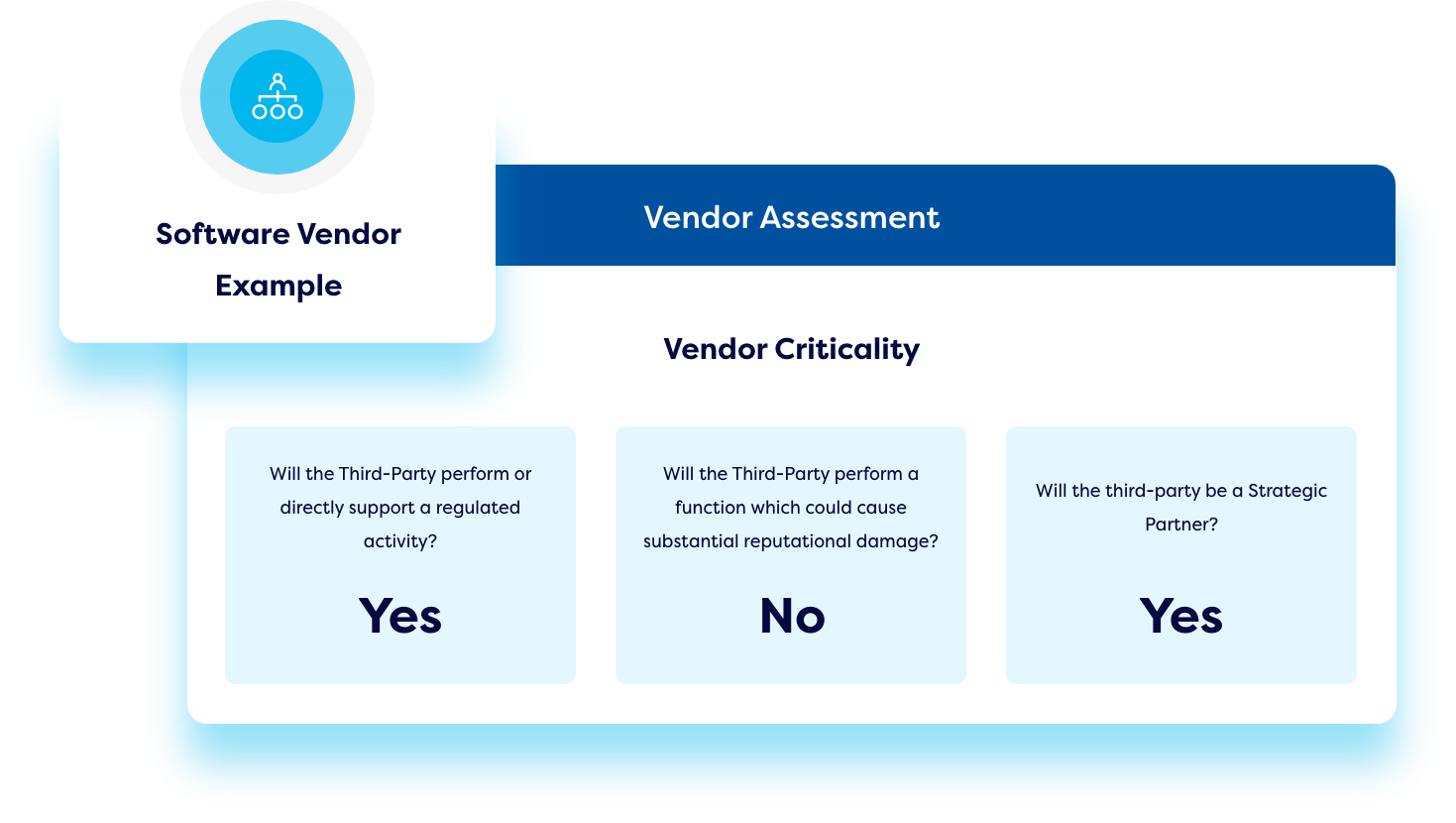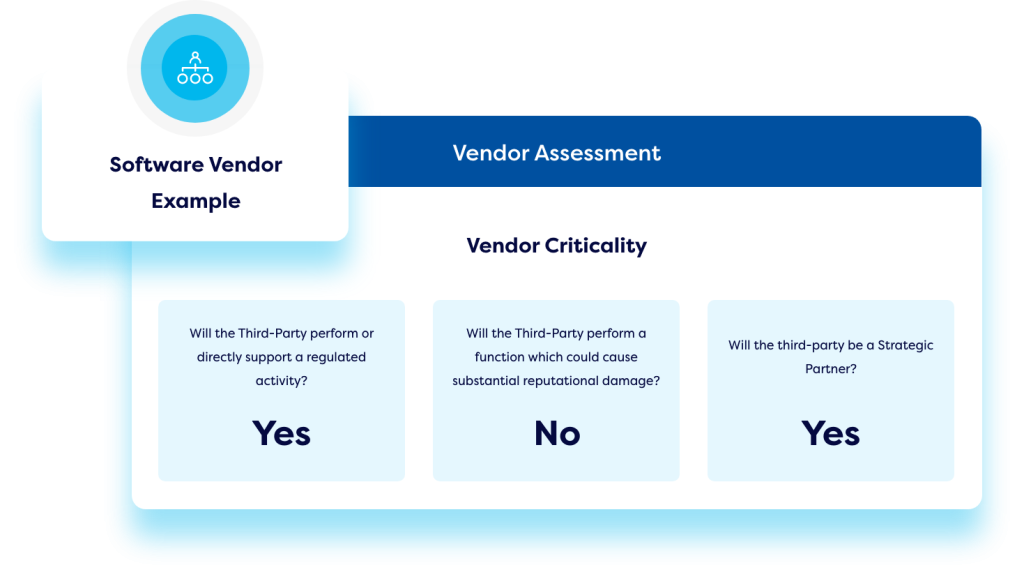 Risk Management and Cyber & IT Risk
The solution provides best-practice risk assessment templates to conduct thorough risk assessments to help you understand the likelihood of a disruption and the potential risks to the organisation.
The results of risk assessments are captured via online forms, questionnaires, and surveys with the data feeding directly into the tool. Automated workflows send reminders for missed actions & approvals, and results can easily be visualised through real-time reports & dashboards. Implement an online risk register and establish controls and KRI's to monitor risk across all areas of the business and get a complete view of your risk profile across operational risk, cyber & IT risk and vendor risk.
Turn your strategy into reality. Plan and execute your strategy using a best-practice framework to break down key goals into a series of projects, tasks & actions with clear ownership. Map out your strategic plan, use tree view to visualise your plan and track progress, capture spend, and set KPI's & scorecards. Link your strategy to risk management & enterprise performance to demonstrate how operational initiatives are contributing to objectives.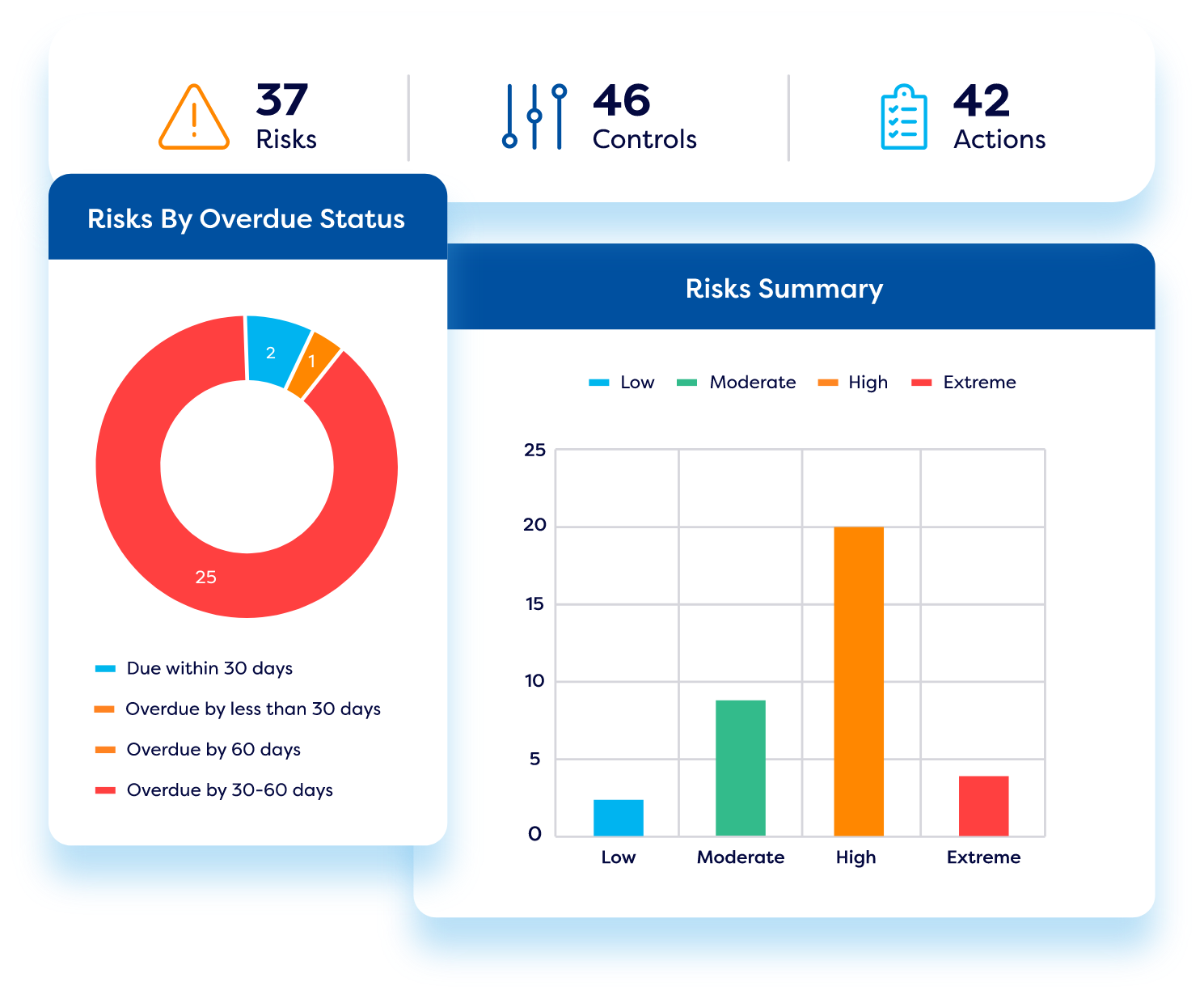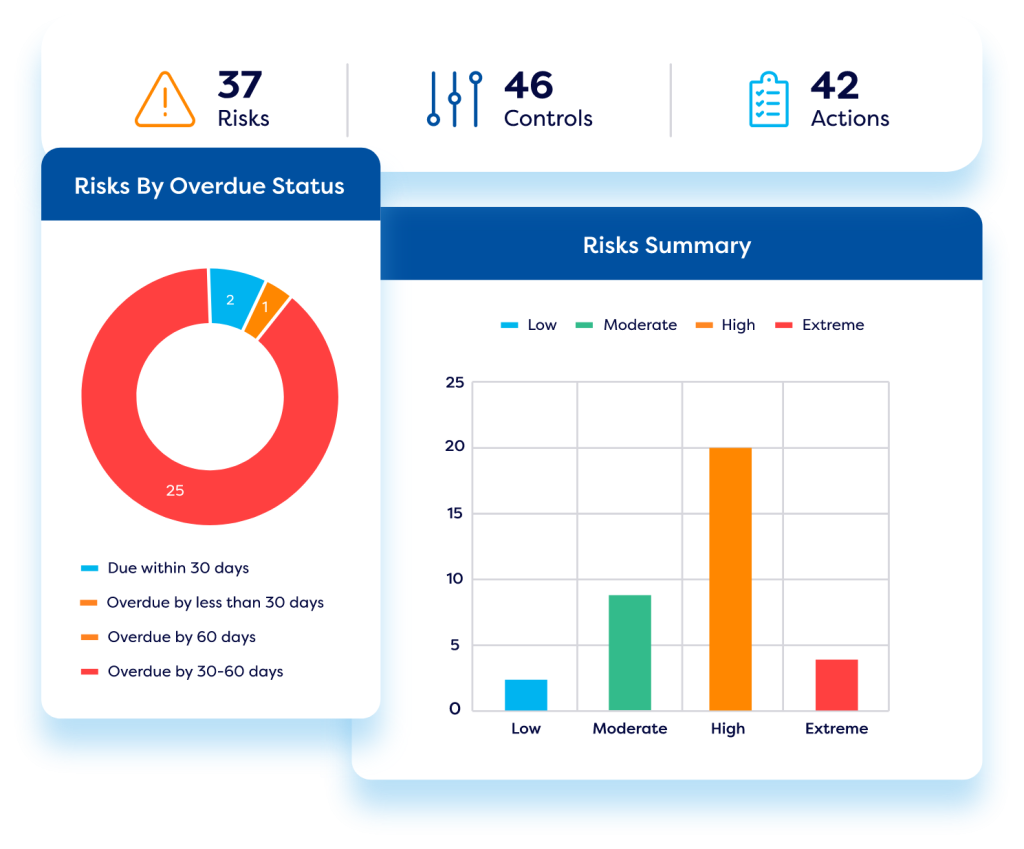 The latest and hottest pieces of BCM content to keep you in the loop.
Get started and request a demo
Fill out our simple form to see the power of Camms' business solutions in action.
Fill in your details to request a demo