Third-Party Risk Management
How reliable are the vendors and suppliers that you depend on? Is your risk framework providing a consolidated view of third-party risk? Camms software enables comprehensive workflows for third-party risk assessment and ongoing monitoring.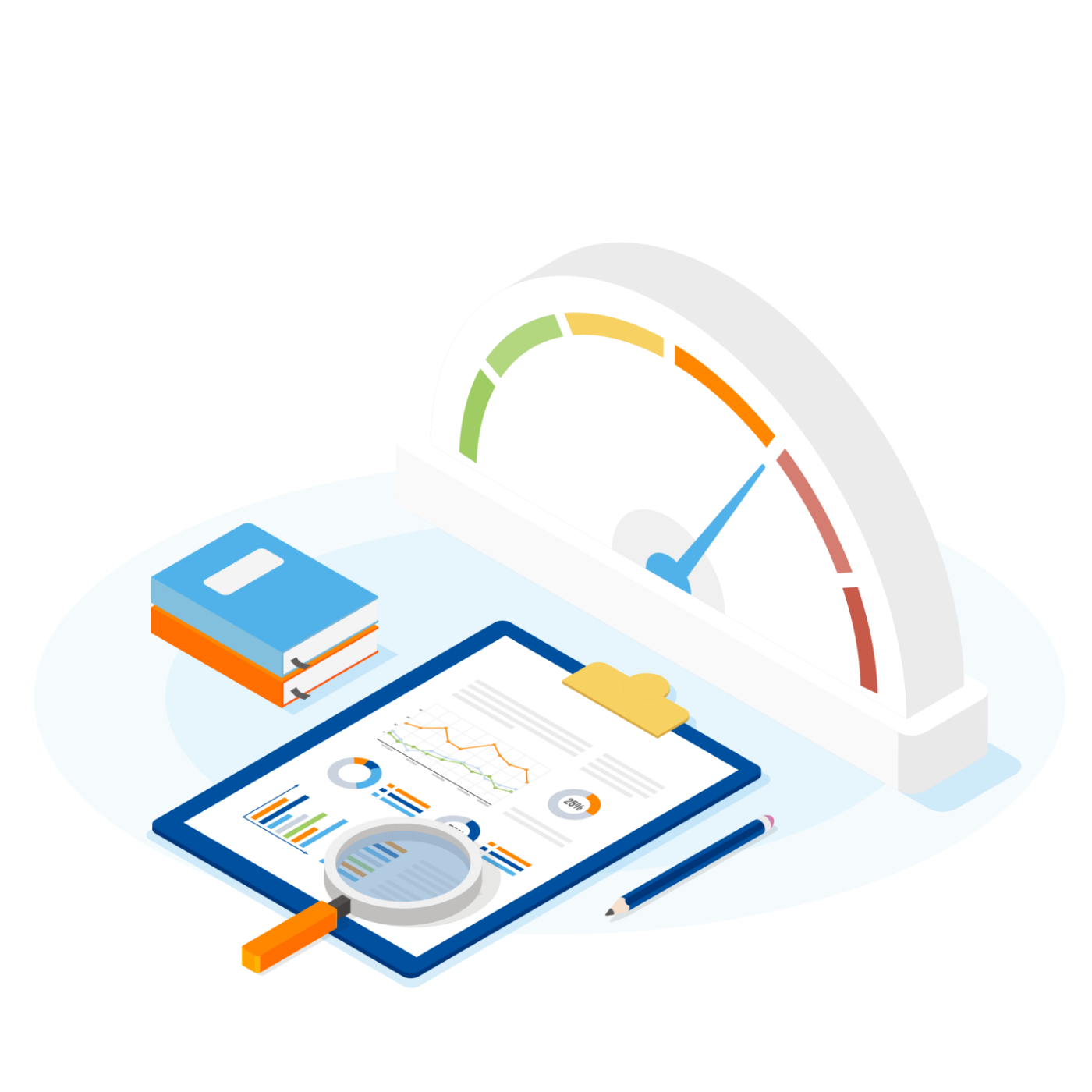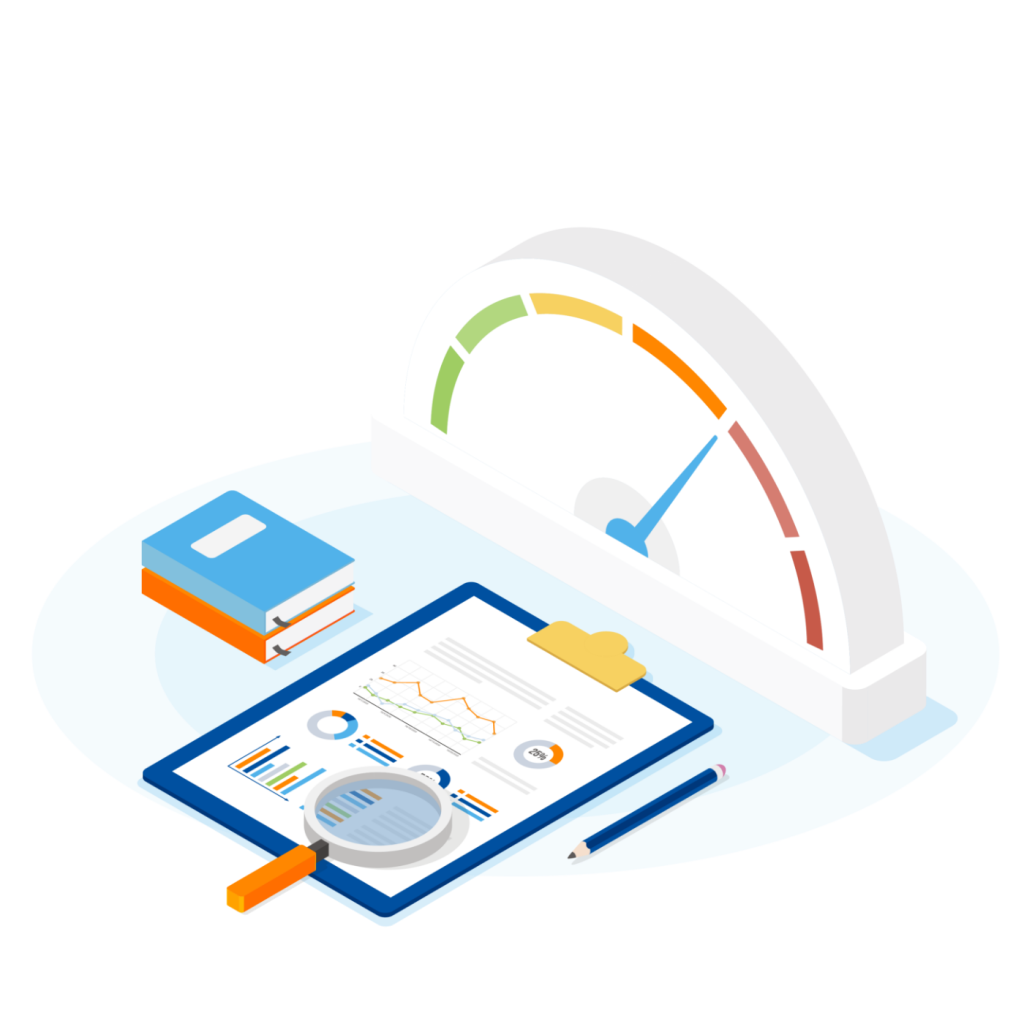 Manage complex assessment workflows, with conditional steps, to seamlessly integrate your third-party risk assessment framework
Integrate with third-party risk intelligence providers using Camms.Connect APIs to provide critical insight
External-facing web portal where vendors and suppliers can complete questionnaires for their company and product
Third-Party & Vendor Risk Management
Today's organisations rely on a myriad of vendors, suppliers, contractors and sub-contractors to deliver services to their customers. The global pandemic has made it painfully clear that failing to effectively manage third-party risks can cripple entire industries, and therefore must be a priority in all Boardrooms globally. Unexpected failures in supply chains and support vendors has the potential to cause irreversible damage to an organisation's reputation and trust with both existing and prospective customers. Consequently, there is increased pressure on governance, risk and compliance professionals to demonstrate to executive teams why they must step-up and get a better handle on third-party risks as part of their broader risk framework.
To do this well you will need a cloud-based integrated platform you can trust, in order to deliver the visibility needed to determine a robust risk posture for effective third-party risk management.
Governance, risk & compliance for the gambling & gaming sector
Compliance management
APIs
Risk treatment & control management
Analytics & reporting
Stakeholder dashboarding
Incident management
Audit management
Regulatory change management
Third-Party risk management capabilities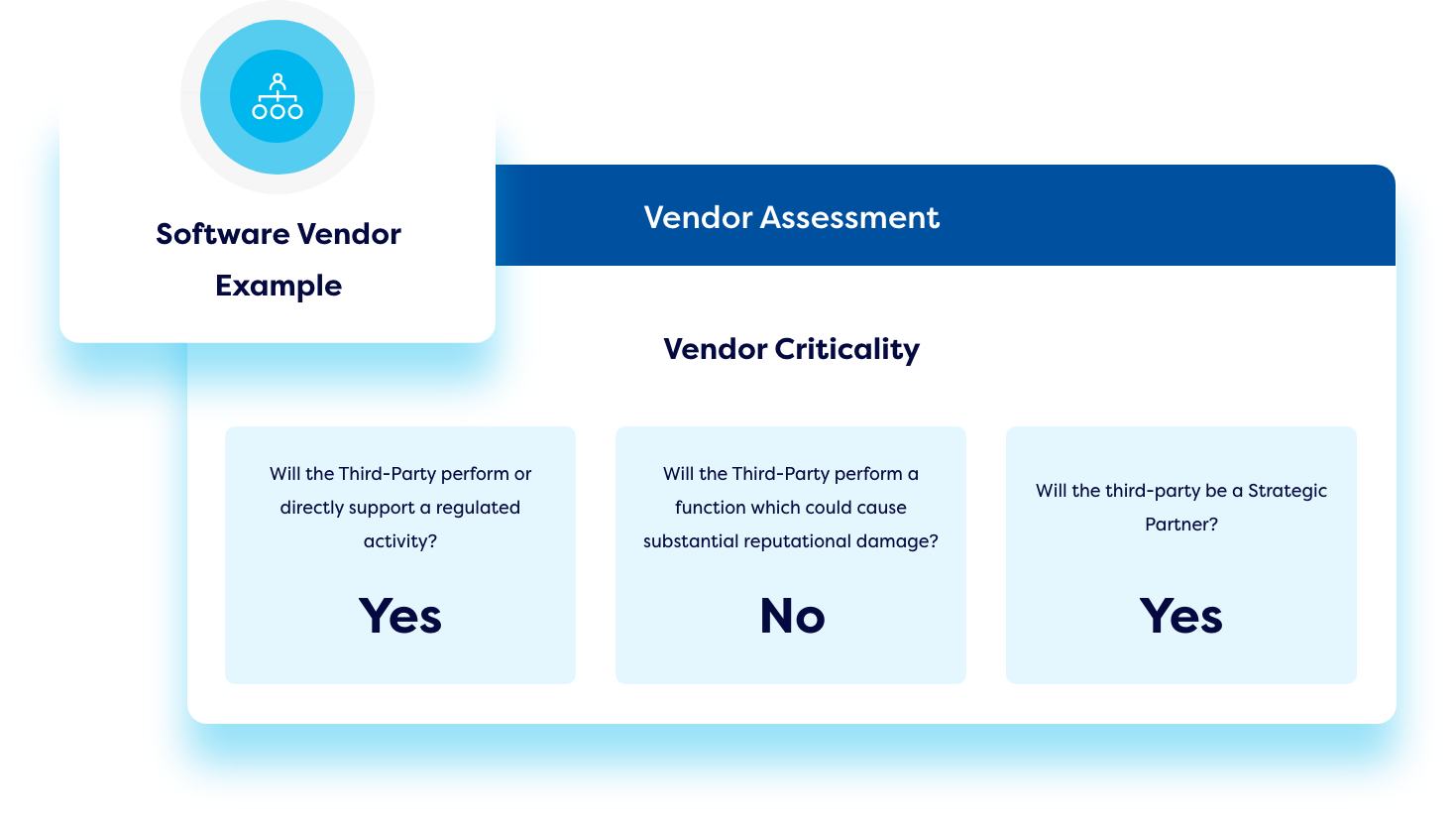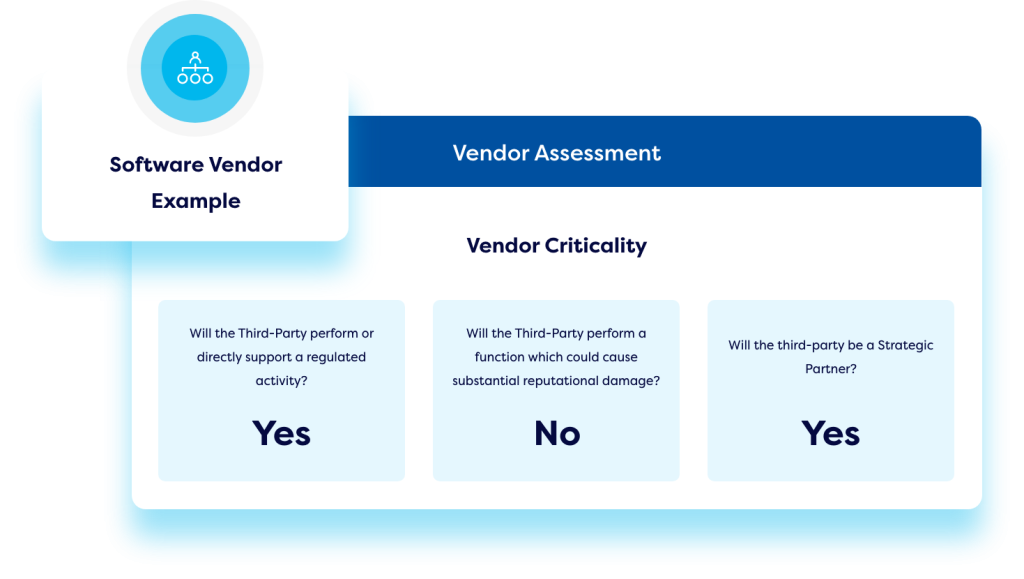 Flexible risk assessment workflows
Different types of suppliers and vendors will require different assessments, and based on certain conditions, you may want to direct to additional evaluation steps. Camms software's flexible workflow engine is a powerful way to create conditional workflows for your third-party risk assessment process. Create extended questionnaires to capture and evaluate key attributes, use the responses to determine alternate routes in the workflow, incorporate approvals and sign-offs, regular reviews with automated alerts and identify and track the progress of any treatment actions.
Eliminate the need to manually email questionnaires and tabulate responses through the Camms vendor portals. Vendors can log in and complete questionnaires assigned to them for their organisations and products. Questionnaires integrate seamlessly to the broader workflow so that once a vendor completes their assessment, it can trigger alerts and open the next steps for internal staff to progress the assessment.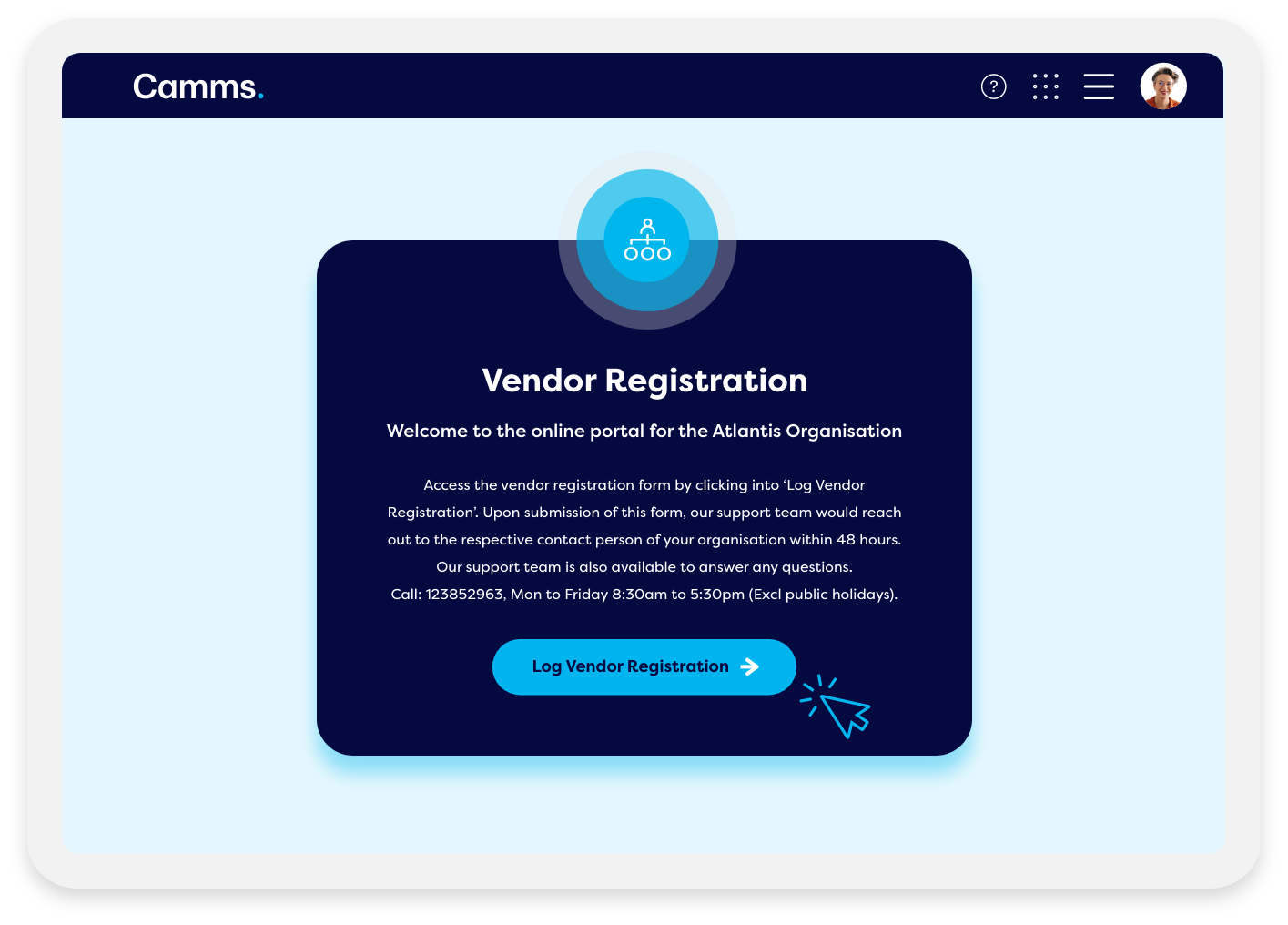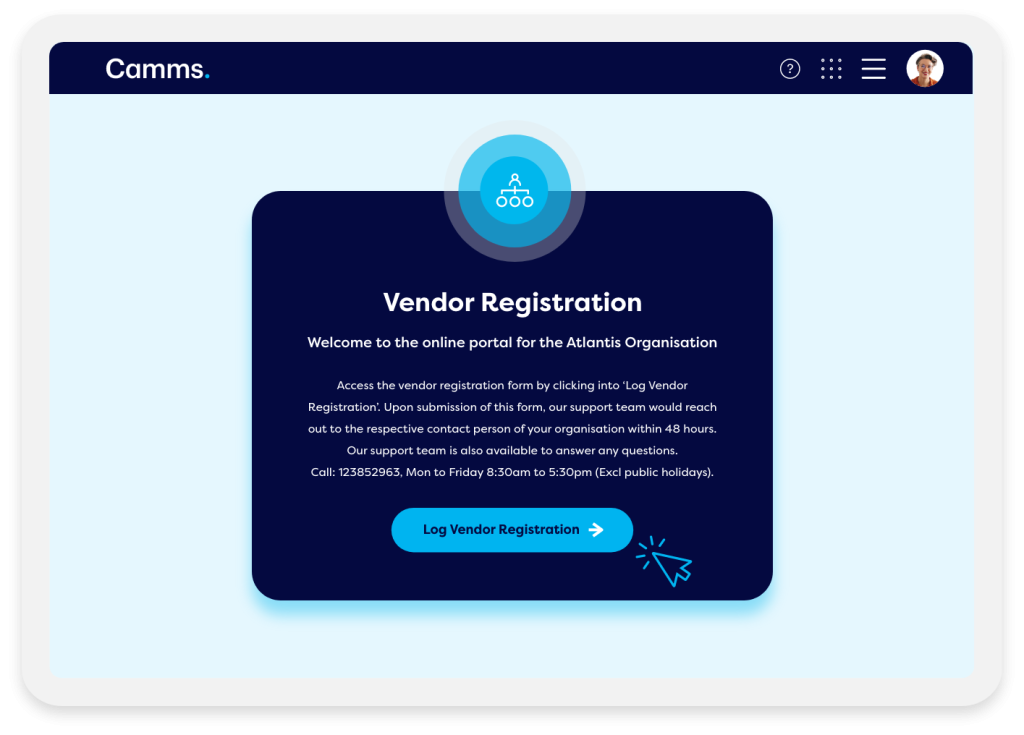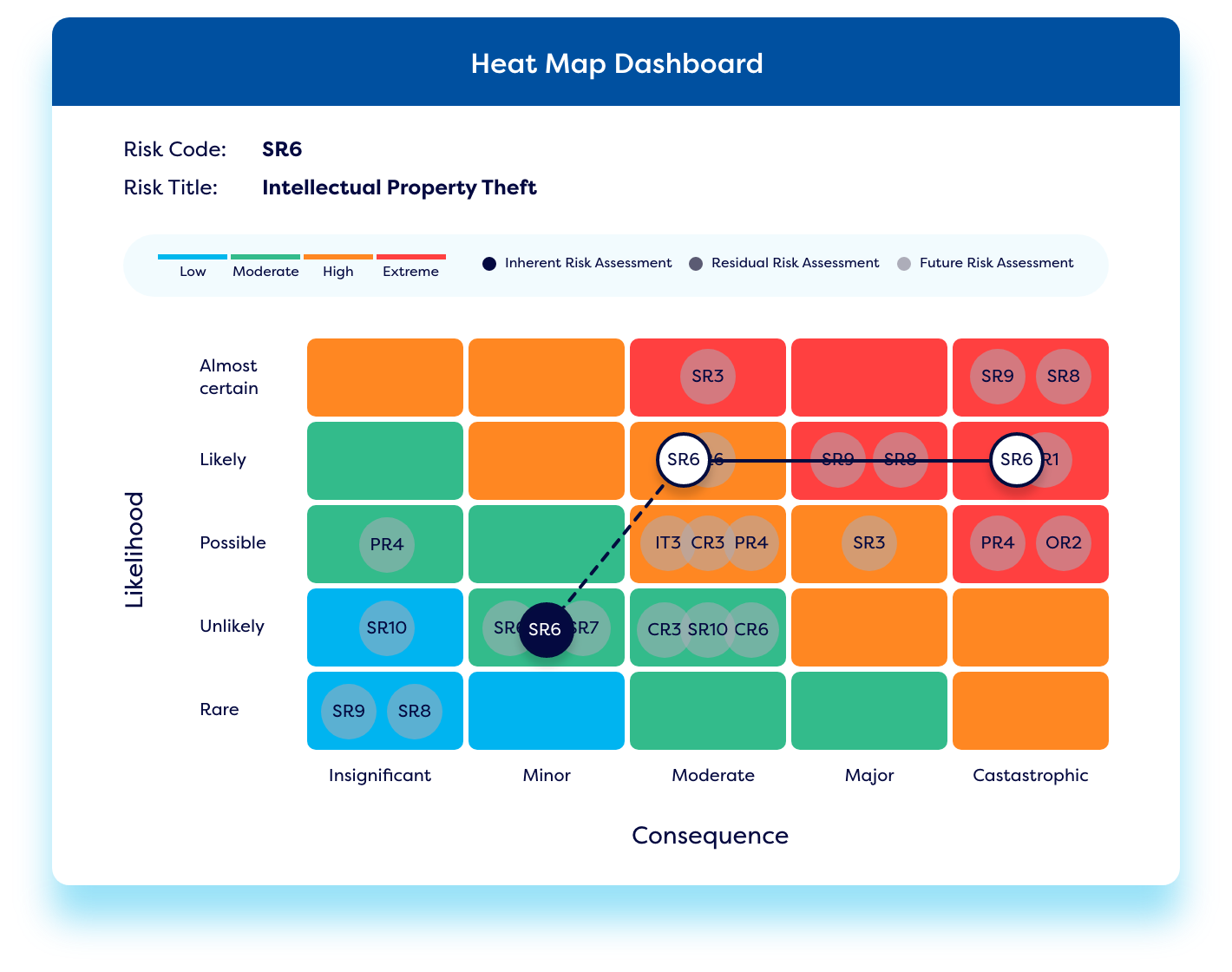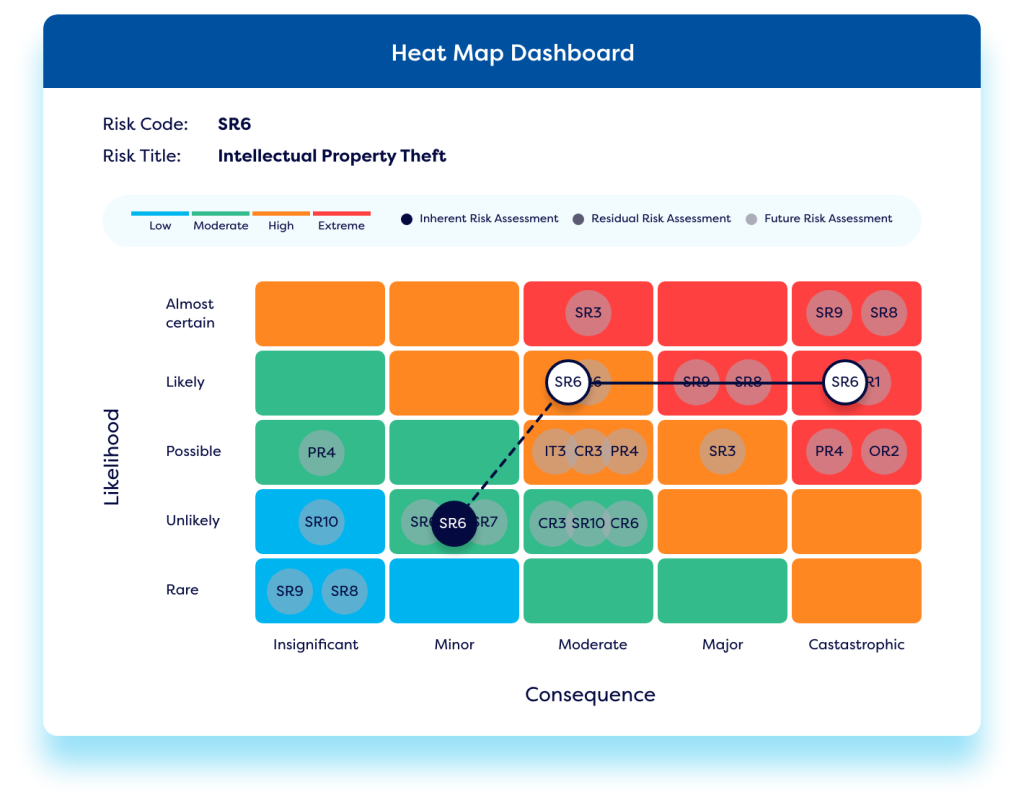 Real-time visibility and reporting
Use of dashboards and reports to ensure that third-party risks are visible at all levels of your business. Executives, boards and business unit leaders to understand the dependencies and associated risks through clean and easy to understand reports and dashboards.
Use our API integration technology to seamlessly integrate vendor assessments with external third-party risk intelligence providers to get real-time updates on their finances, sustainability ratings, sanctions listings, cybersecurity rankings and more. This information gets updated to the vendor's record directly within Camms software and feed into reporting and analytics.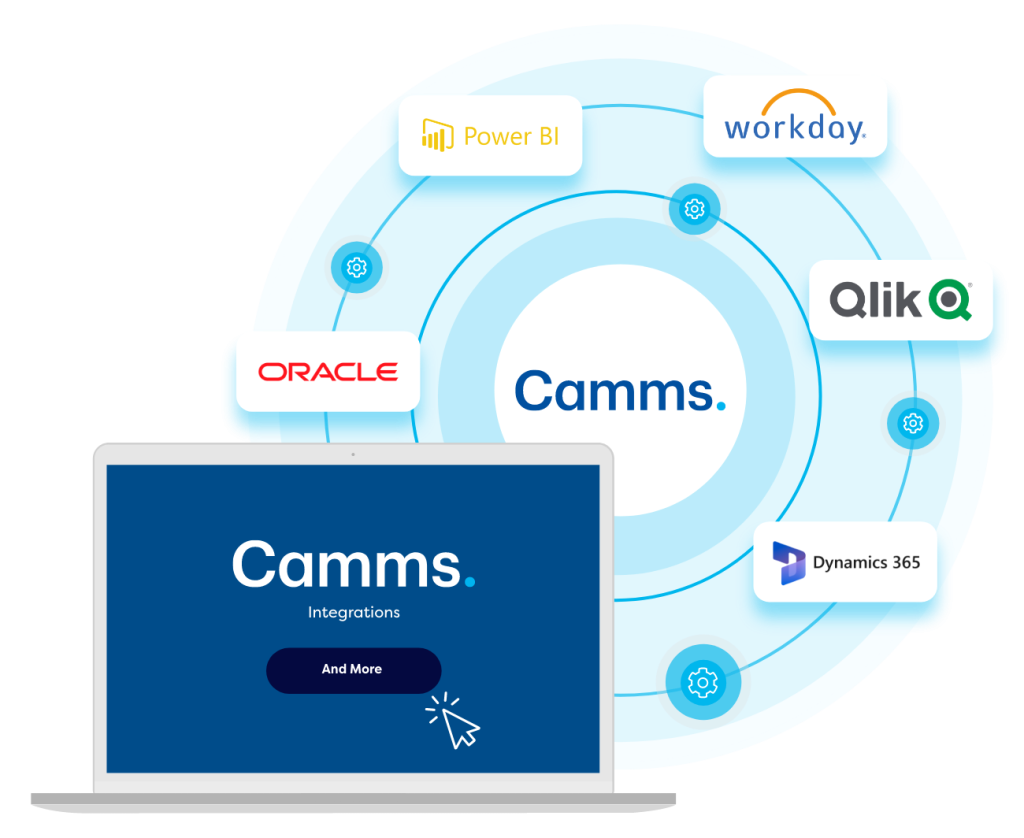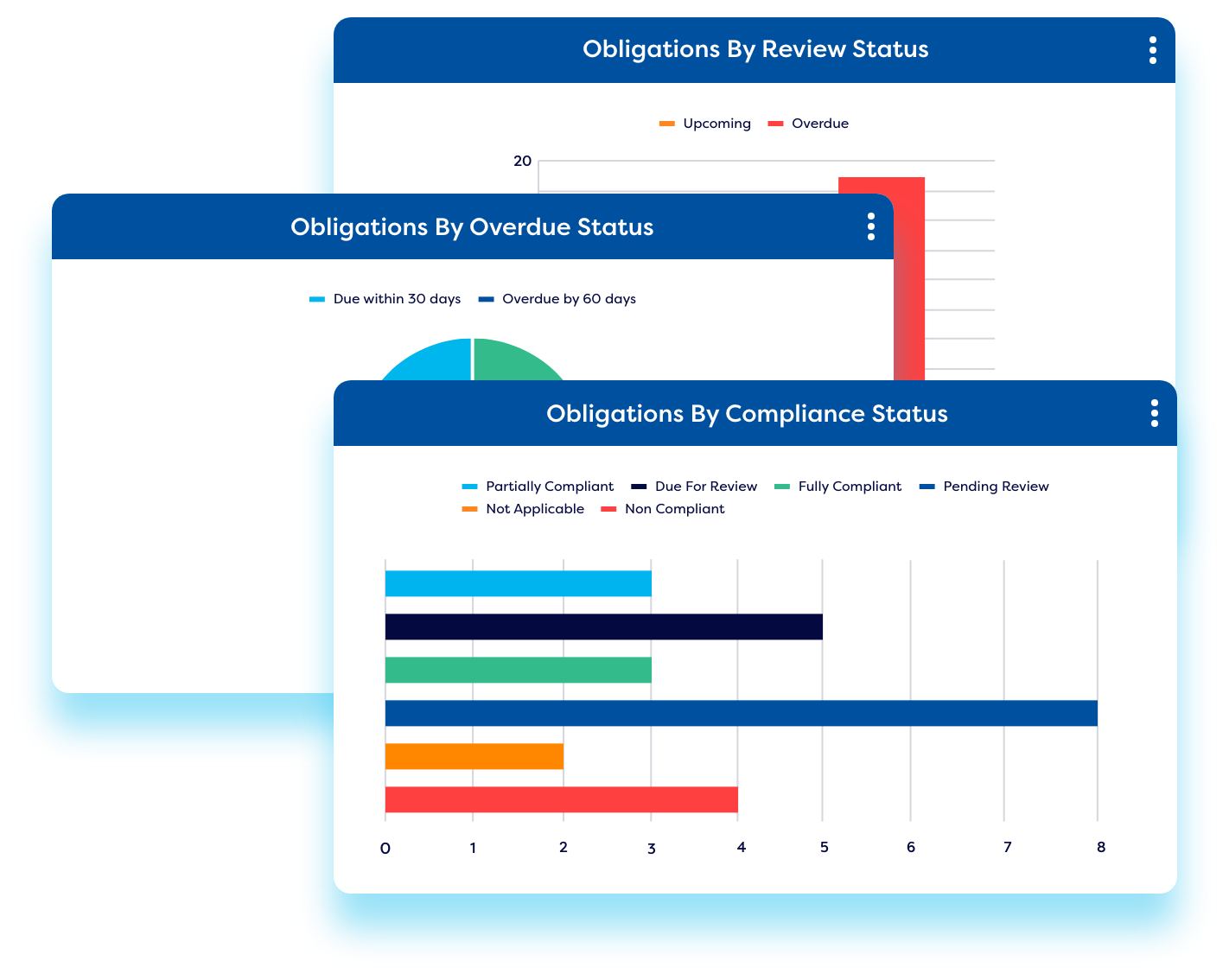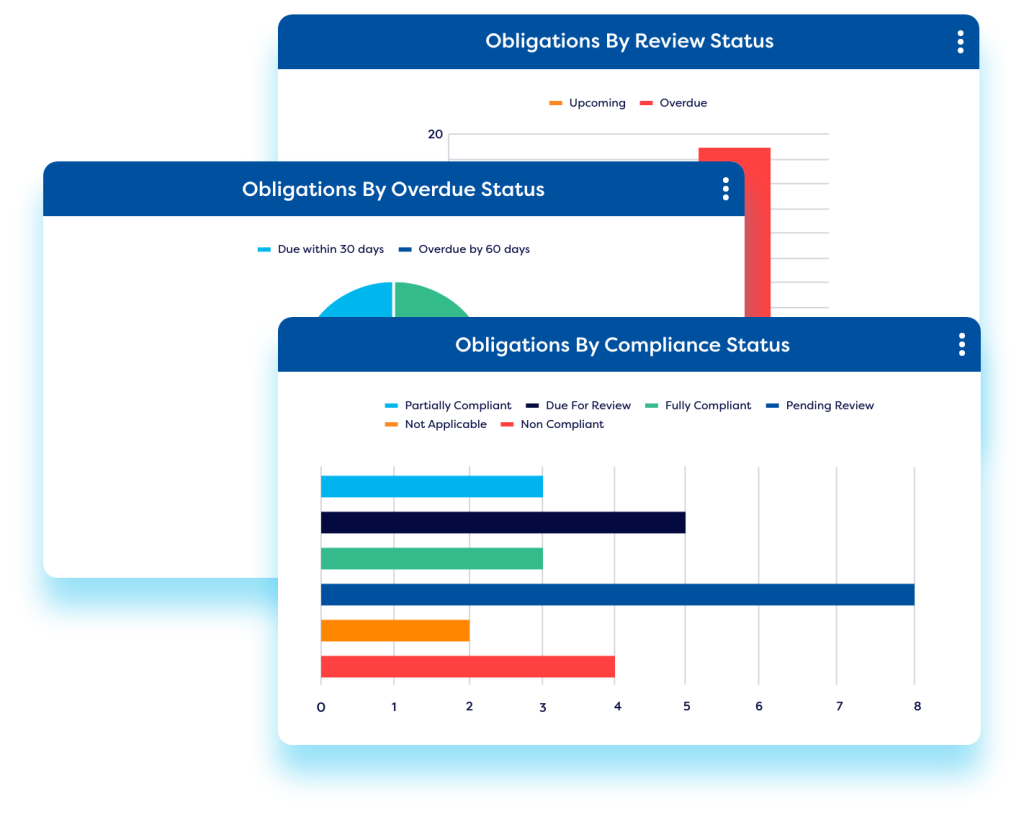 Regulatory compliance obligations
Ensure your vendor assessments and third-party risk management practices are meeting your regulatory compliance obligations. Camms compliance capability complements the third-party risk management framework, with native integrations to our partner content providers to easily obtain information on key compliance obligations and link these through to your vendor assessments to clearly demonstrate compliance during audits.
Get started and request a demo
Fill out our simple form to see Camms' business solutions in action.
Fill in your details to request a demo