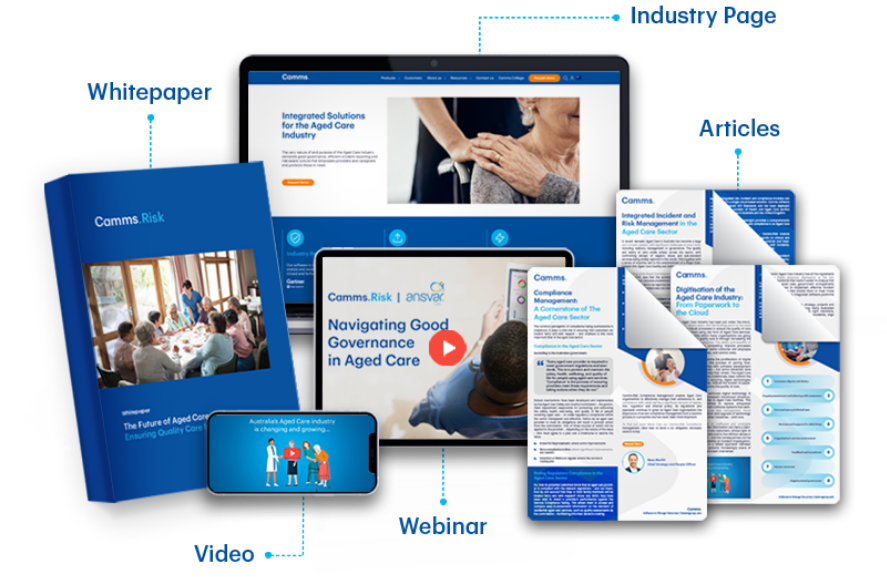 Have you ever experienced a problematic Governance, Risk and Compliance (GRC) software implementation project? — or are you looking to implement a new programme or make changes to an existing one? 
Download our GRC Implementation Survival Kit and get access to not one, not two, but THREE indispensable pieces of content to help you get a step ahead when navigating the potential complexities associated with GRC implementation. 
Whether you're looking to move away from a manual spreadsheet-based approach or have gone down the software route previously and not achieved the success you hoped for this kit will ensure you consider all the factors before choosing a solution for your business.
Australia's Aged Care Industry is caught in a current of change, with Australian leaders pushing Aged Care organisations to take on the digital shift and take a technology-first approach to business operations. Business model transformations, technological disruption, the demand to meet an ageing population, and pressure to meet the expectations of future generations are converging and pushing aged care organisations large and small to take on the digital shift to create data efficiencies throughout the organisation.
As the industry grows and technology continues to evolve, Aged Care practitioners are increasingly seeing how technology can better enhance their patients' safety and quality of care. Access our Aged Care Digitisation Pack to understand how technology can help your organisation and understand the journey your organisation and its culture must take on the road to moving to a digital first approach.