Embed risk management into your culture and change the narrative of risk in your organisation. Identify, track and manage risks with confidence.
Our software is recognised by a number of leading analyst and review organisations including Gartner, Forrester, Chartis Research, G2 and Capterra.
Get maximum buy-in across the organisation with an intuitive solution that's designed for everyone to use.
Rapid time to value, with solutions that are deployed quickly and configured for how you want to use them.
Risk management to shape your business
and empower your team
Drive

Maximise

Decide

Create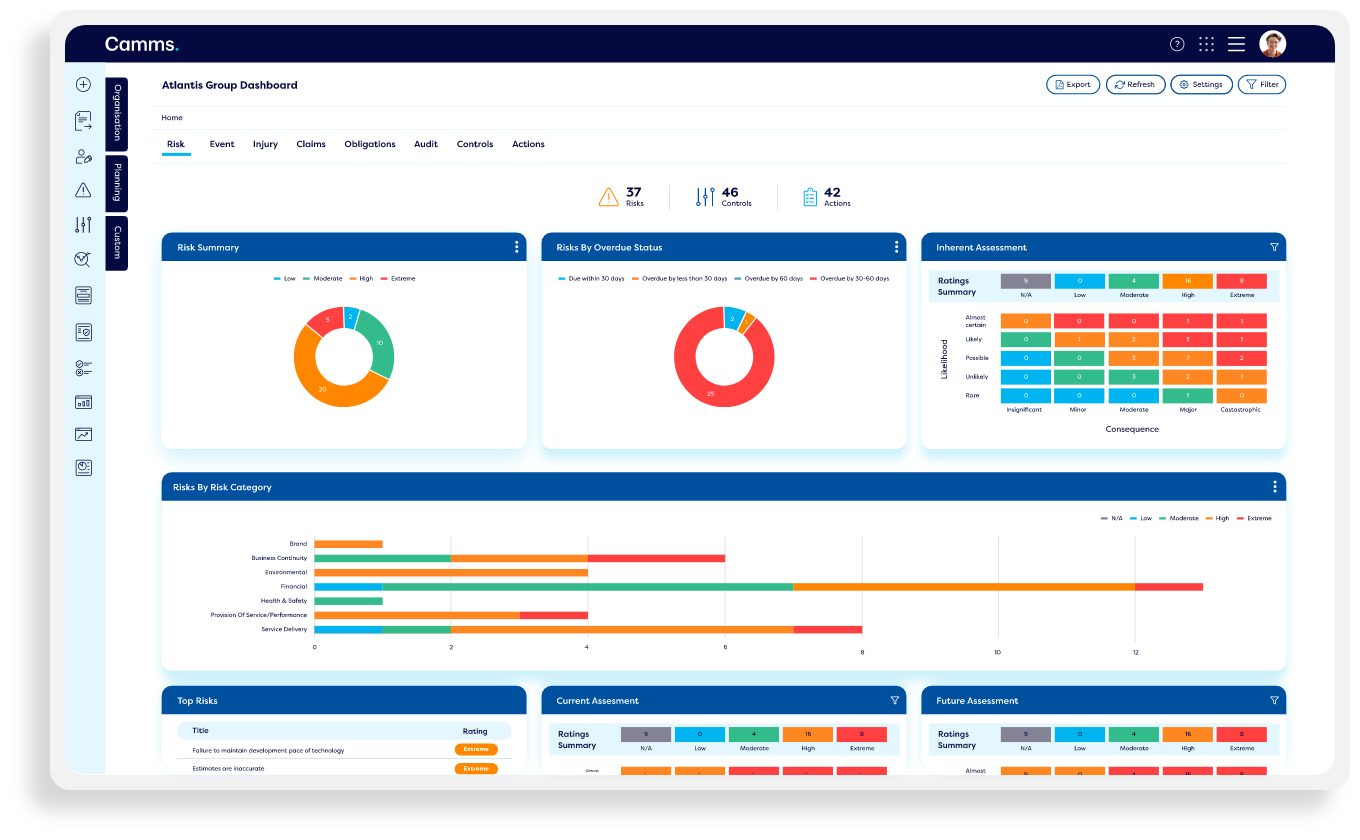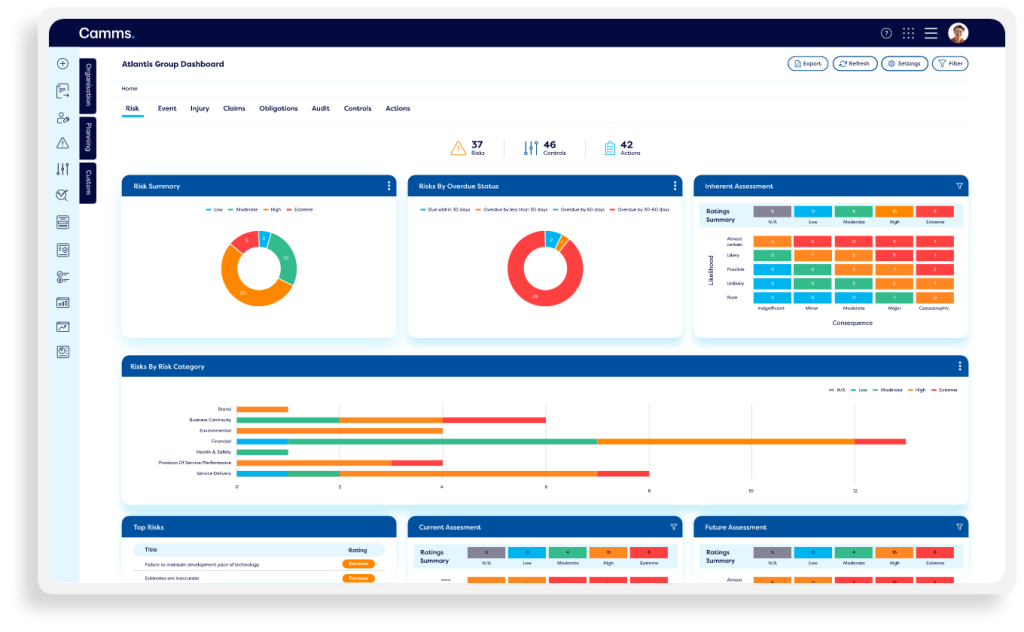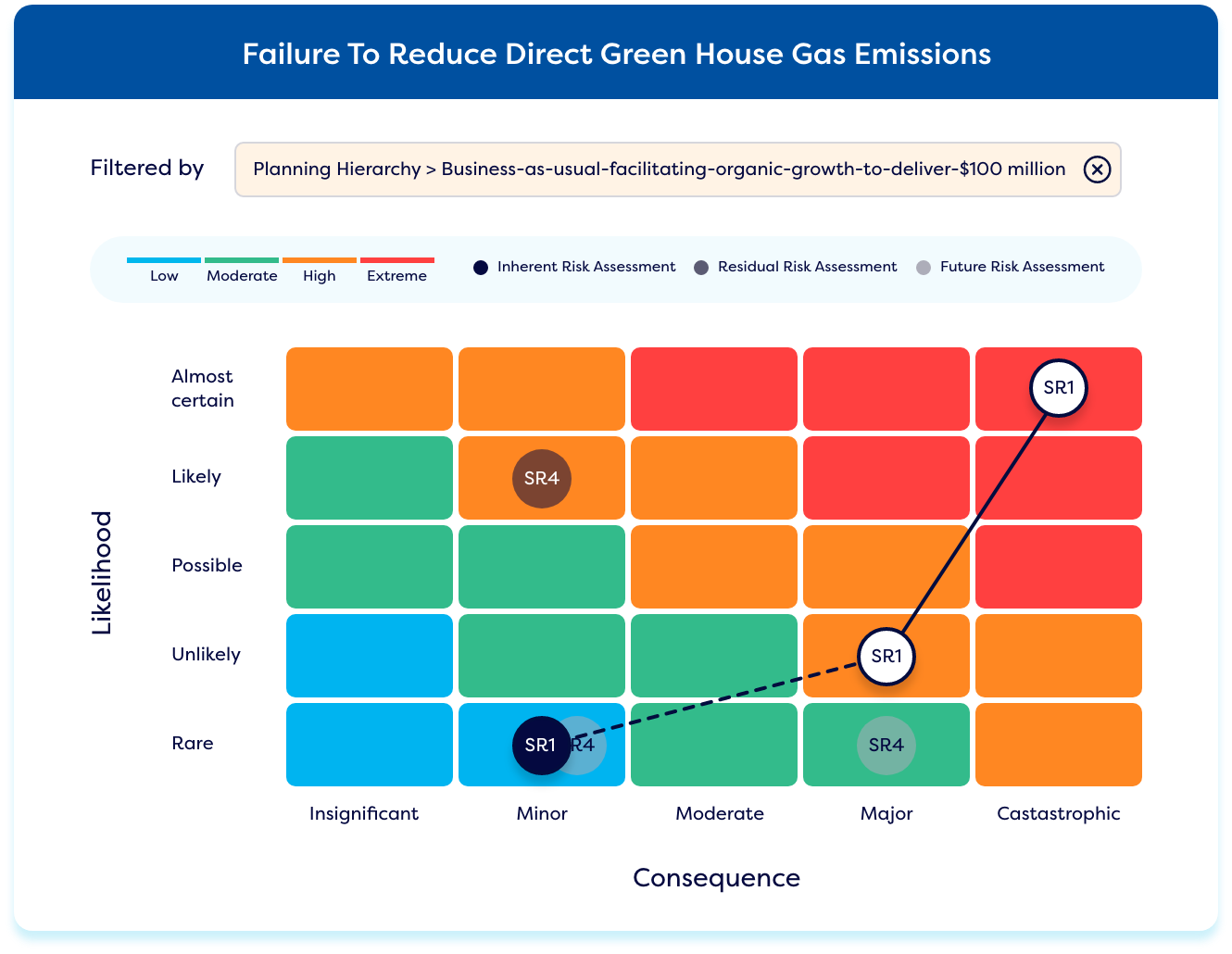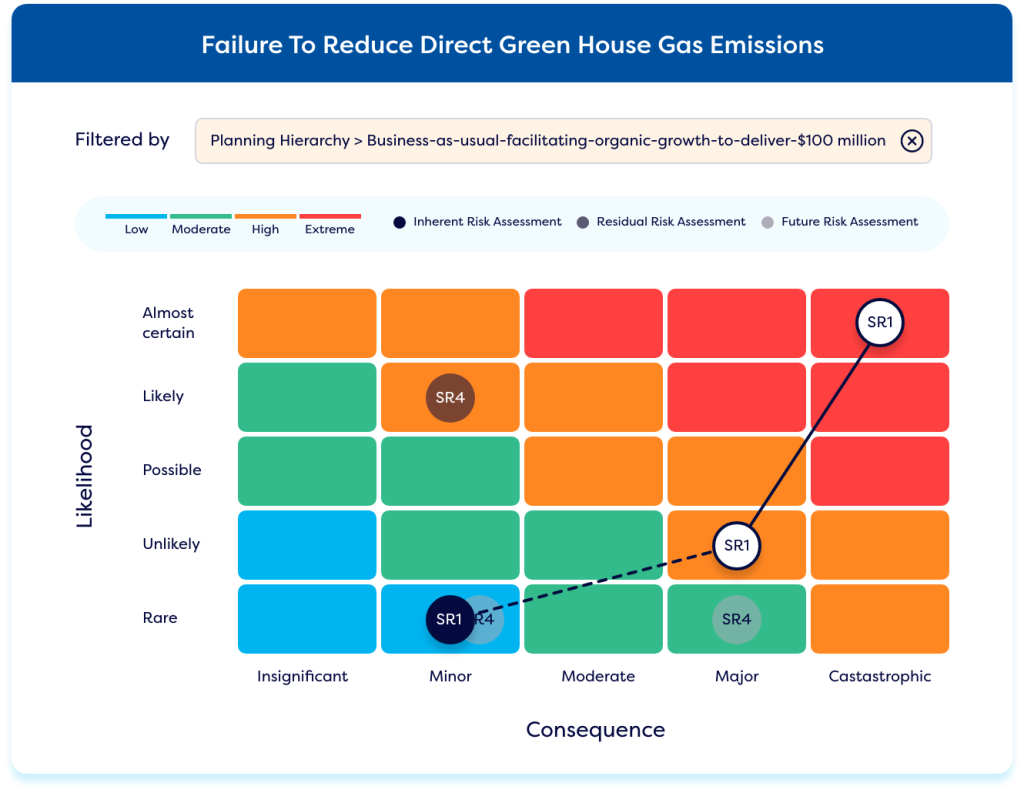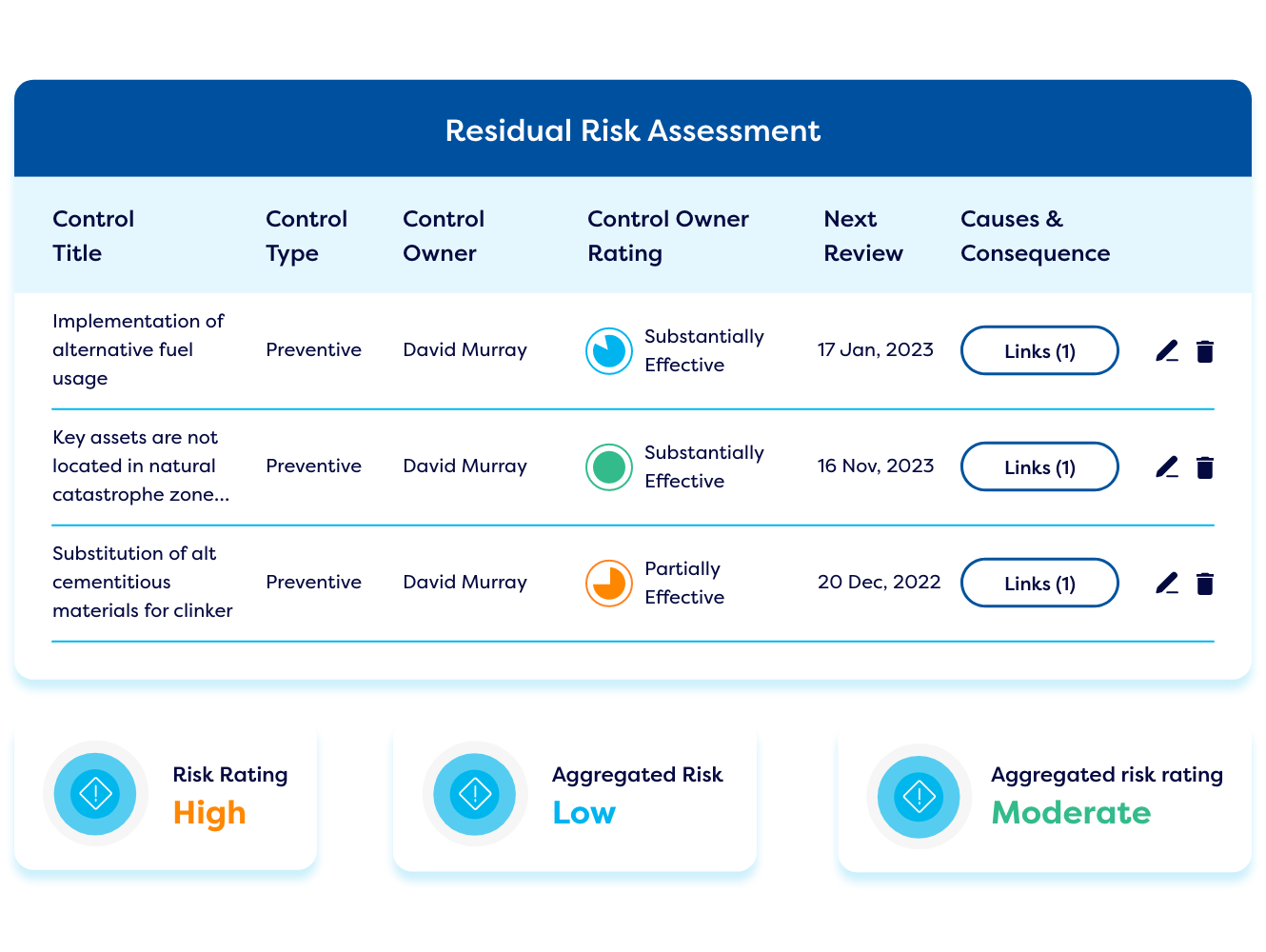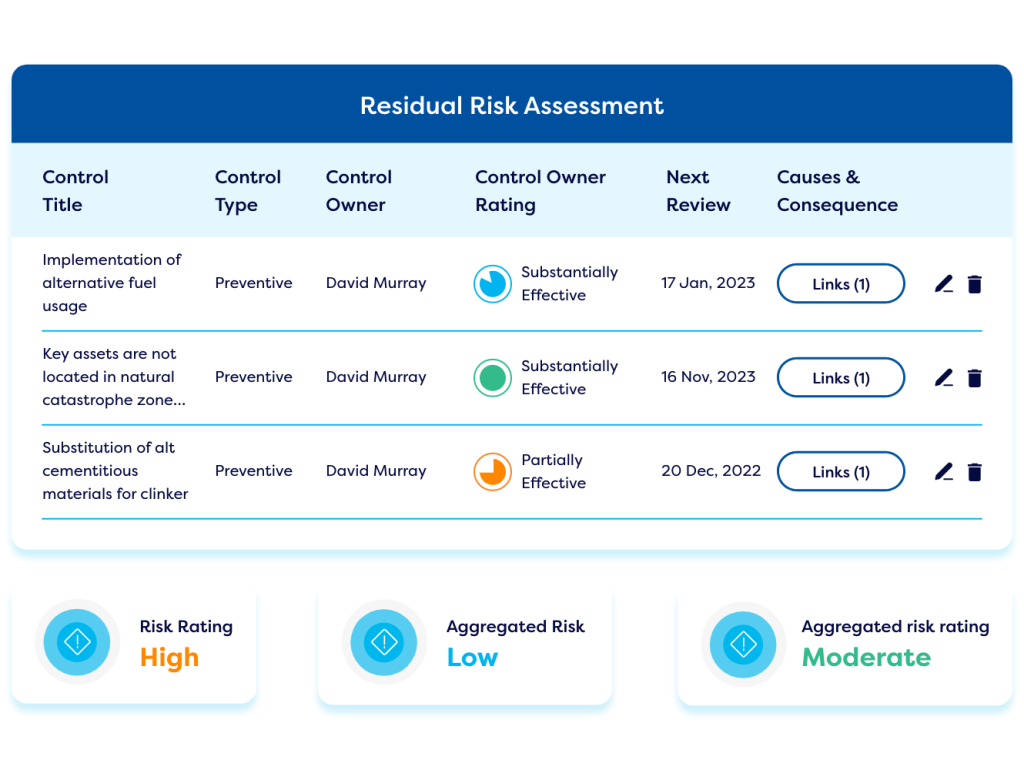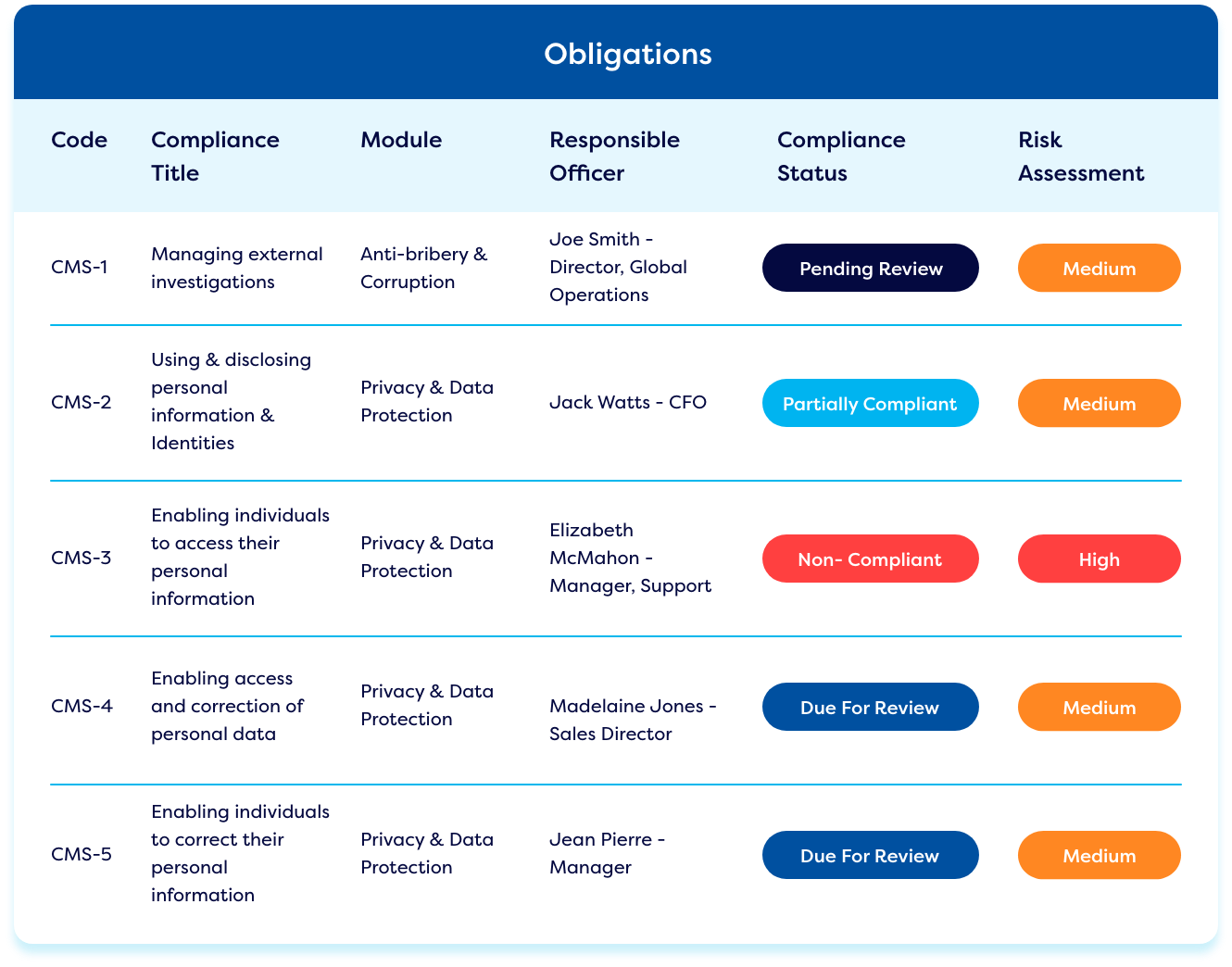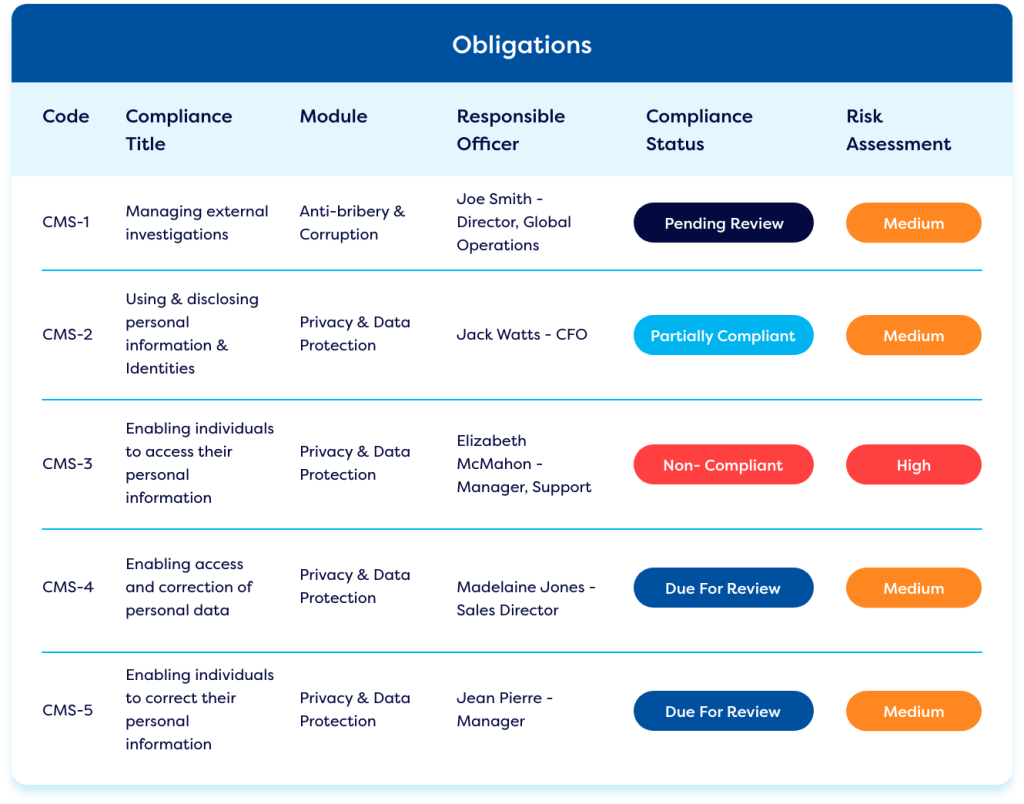 Risk management capabilities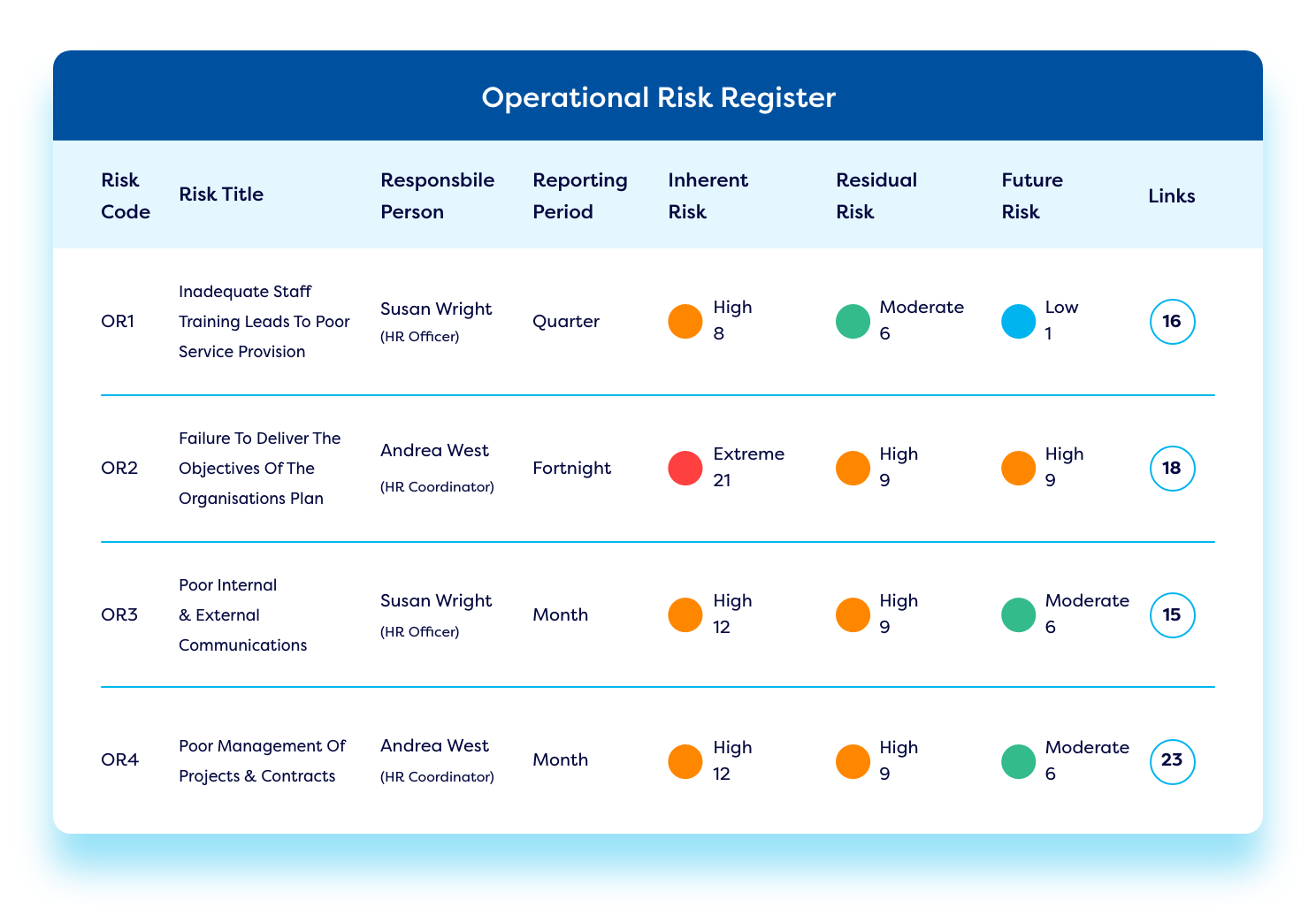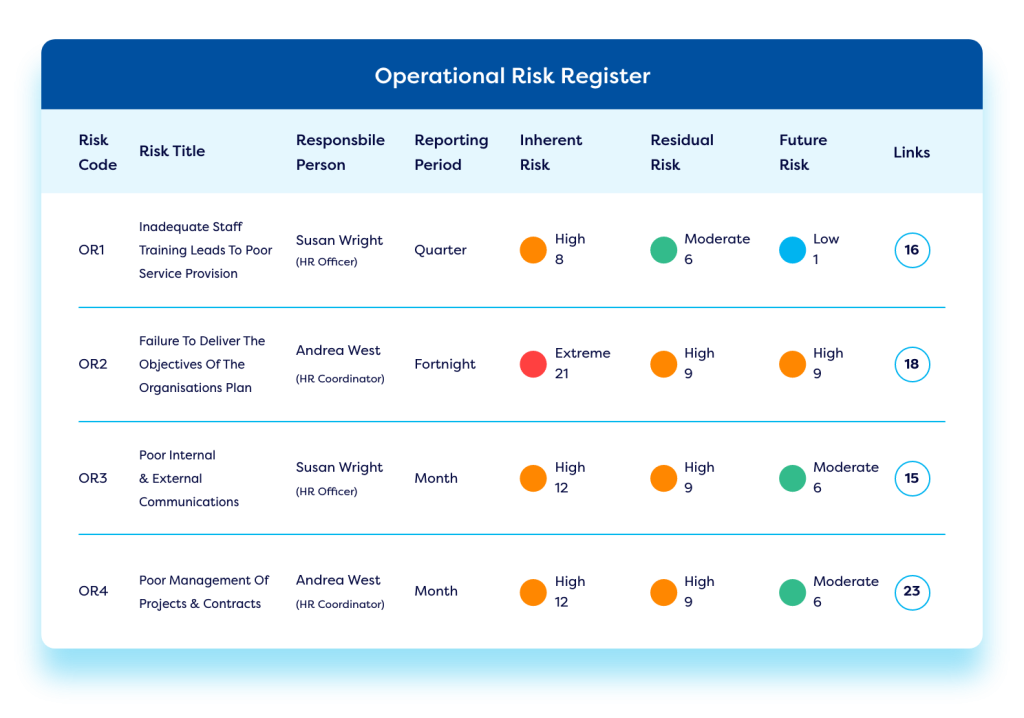 Establish & identify risks
Establish your risk registers and customise them to ensure you see critical information that matters to you at a glance. Easily identify new risks, conduct inherent, residual and target risk assessments, establish causal factors and have regular reviews. All of these are encapsulated in a simple and streamlined user interface, with centralised personal views and built-in email alerts to help drive effective and ongoing risk management.
Comprehensive control framework
Establish a comprehensive control framework in line with industry and regulatory standards including ISO 31000, COSO and SOX compliance requirements. We make the system easy to use, with a centralised control library, allowing the alignment and assessment of controls relative to a number of risks. Link your controls to detailed bow-tie visualisations, assurance activities and control assessments to inform your internal and external evaluations and decision-making.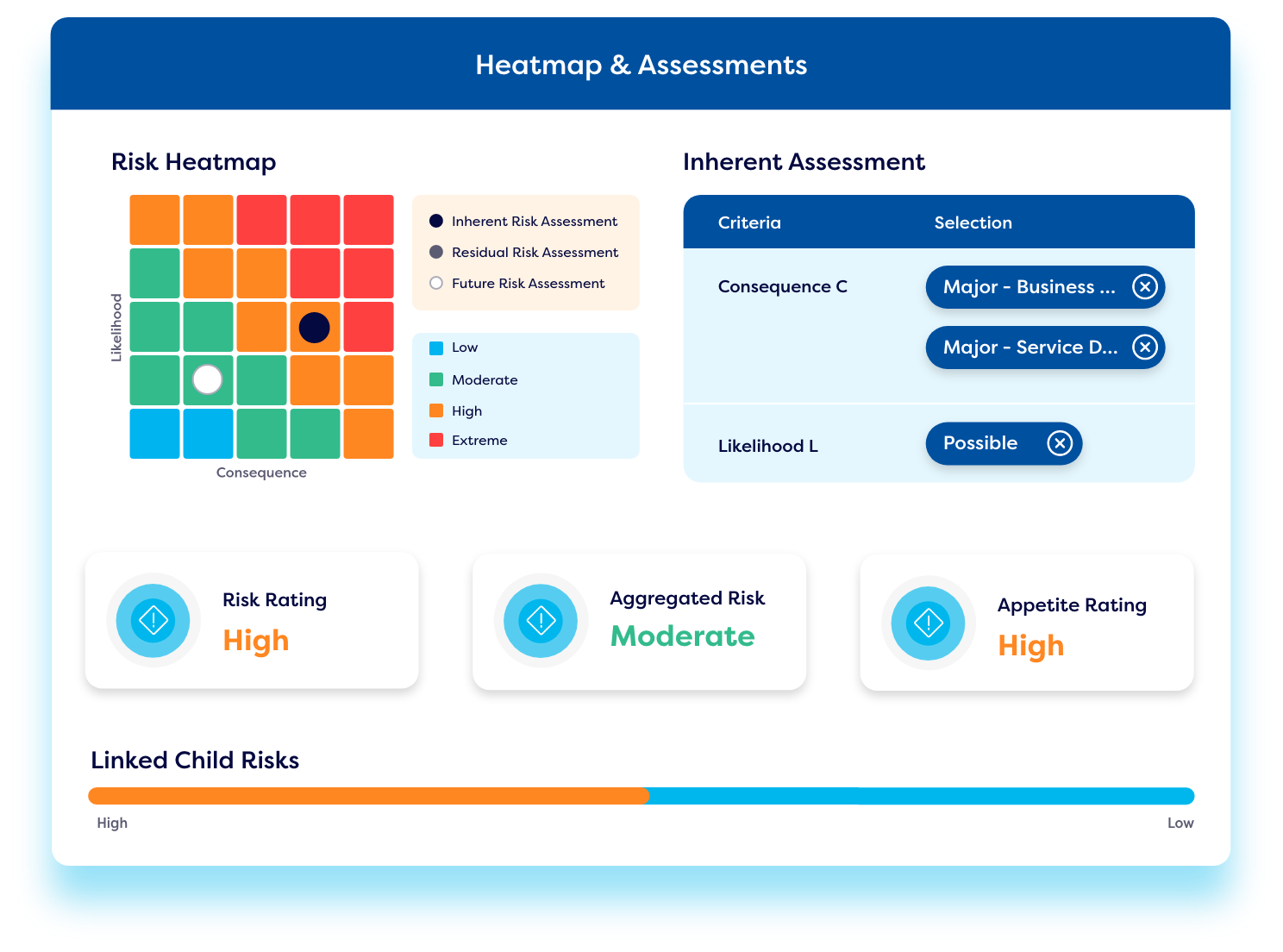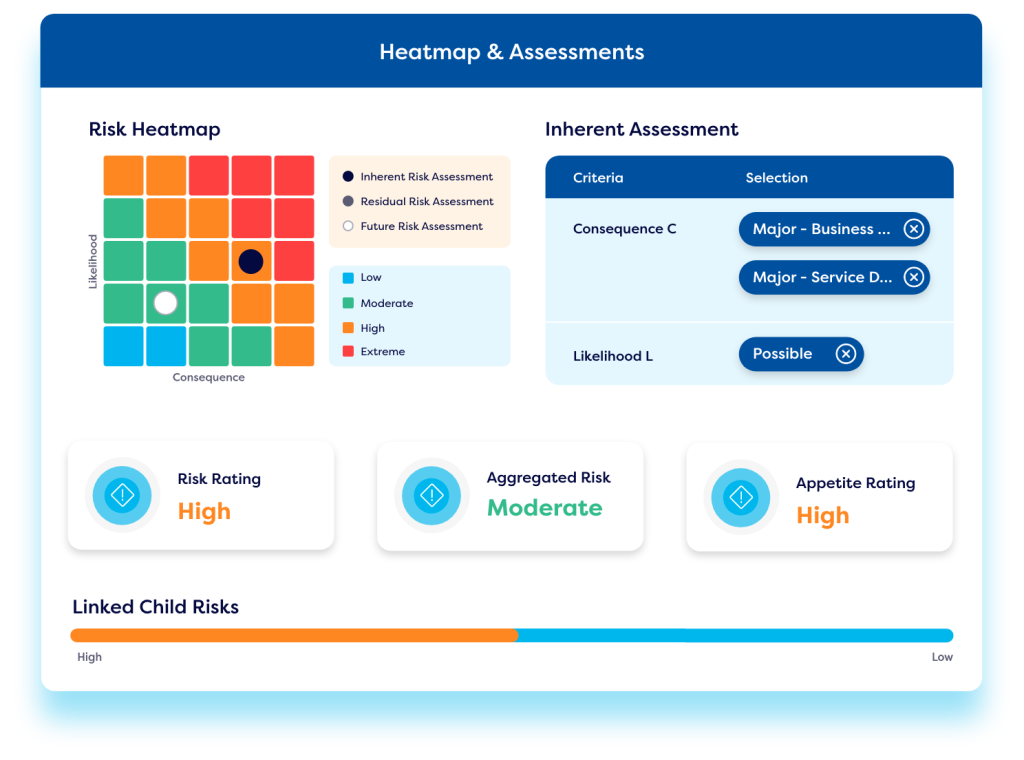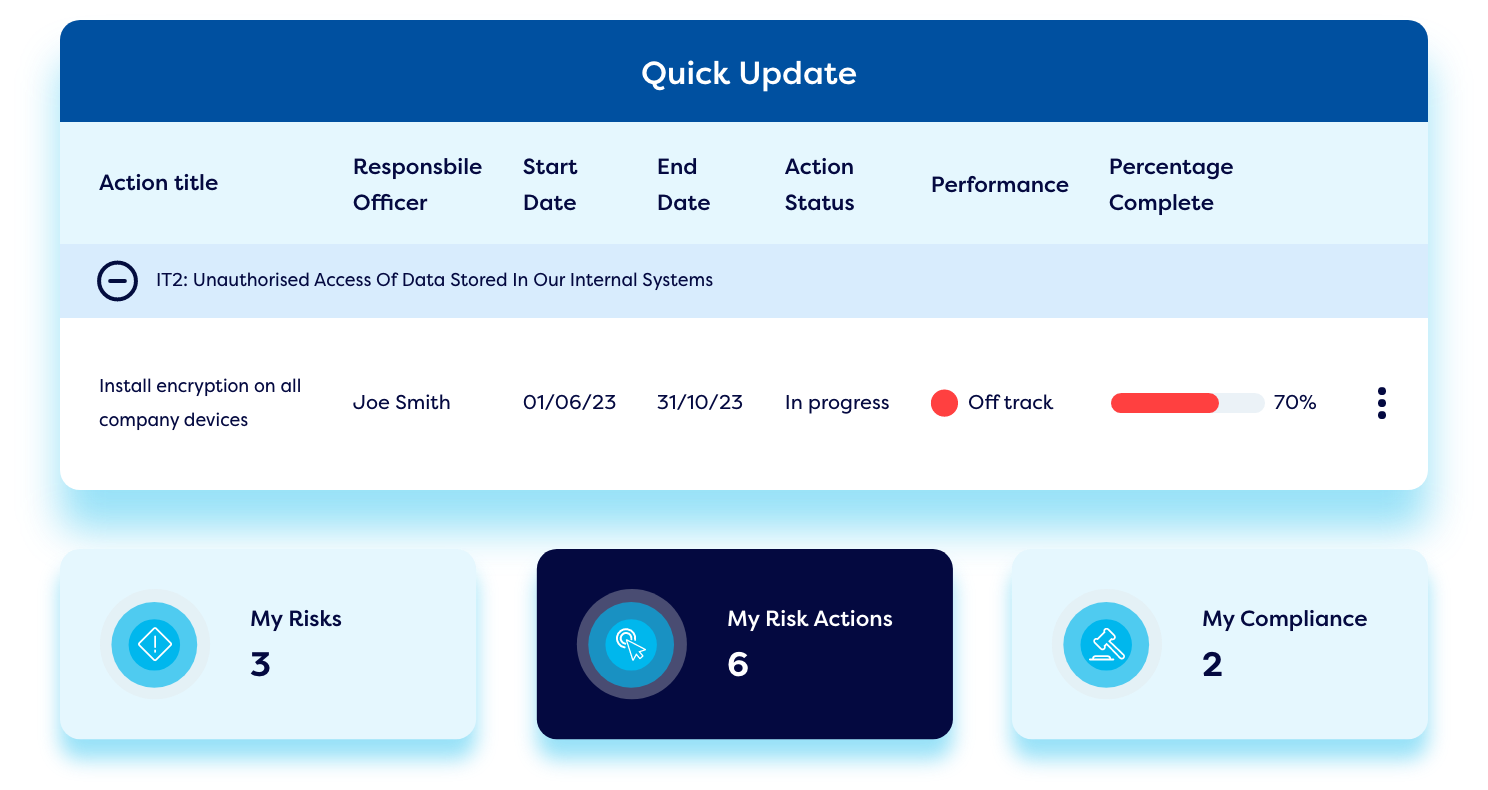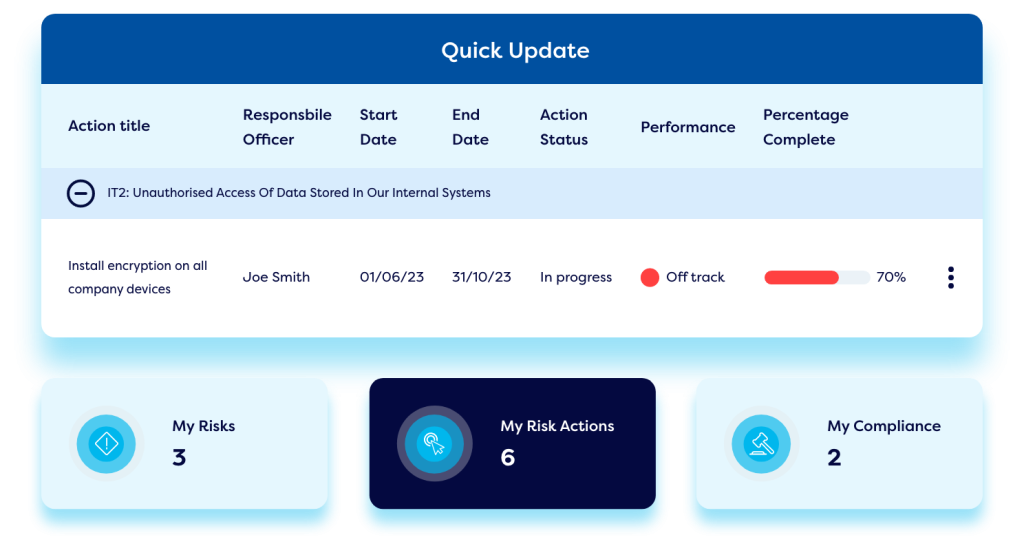 Treatments and mitigating actions
Document, assign and track a detailed treatment plan to assist in the implementation of controls and management of the risks on an ongoing basis. Compare against your defined risk appetite and current risk ratings to determine the treatment actions that are required.
We make it easy to identify and report risks to different groups in your organisation. Approval processes help ensure endorsement of risks prior to their reporting. Comprehensive security structures mean access can be controlled to ensure sensitive information can be compartmentalised and viewable only to authorised users.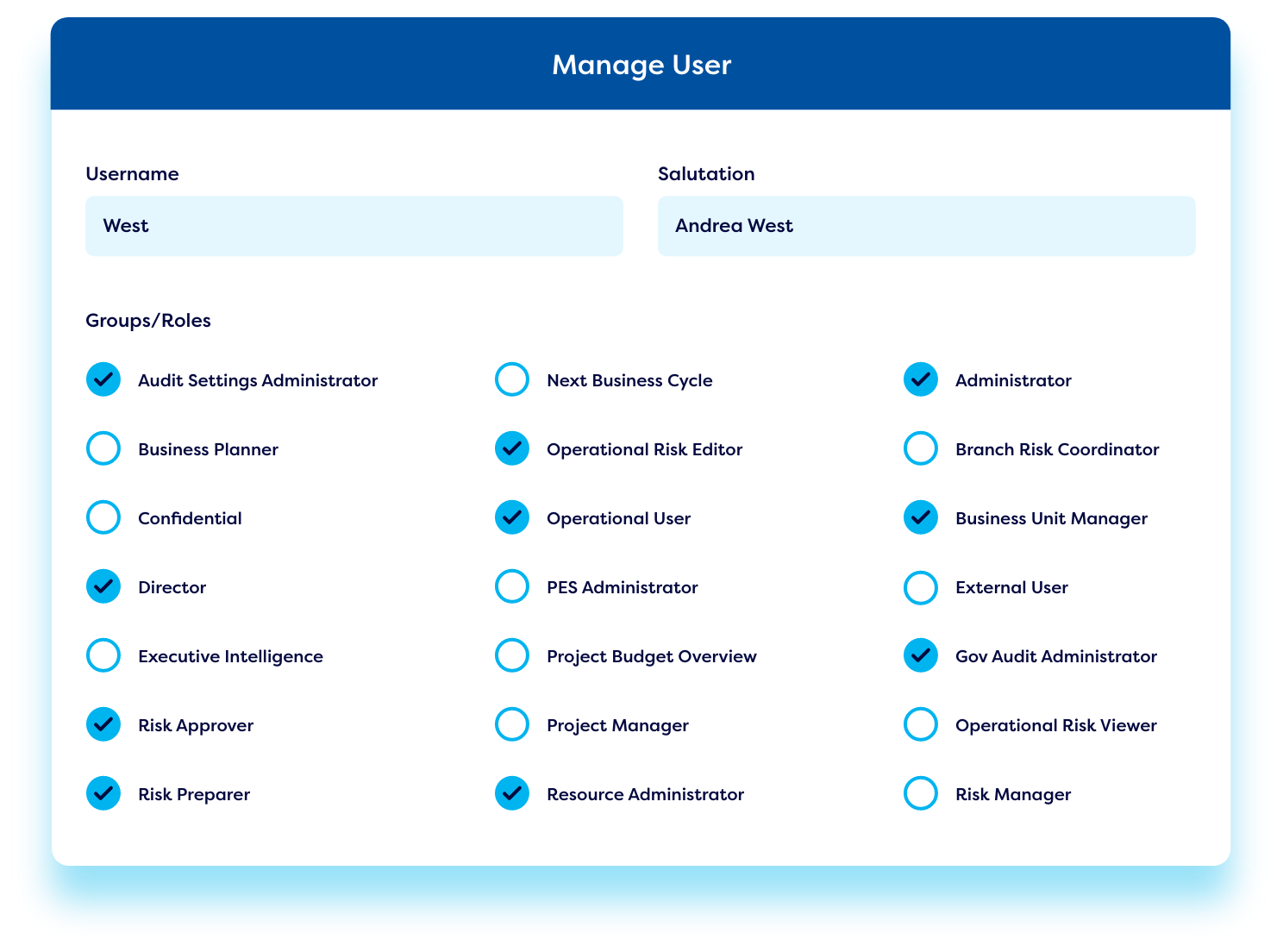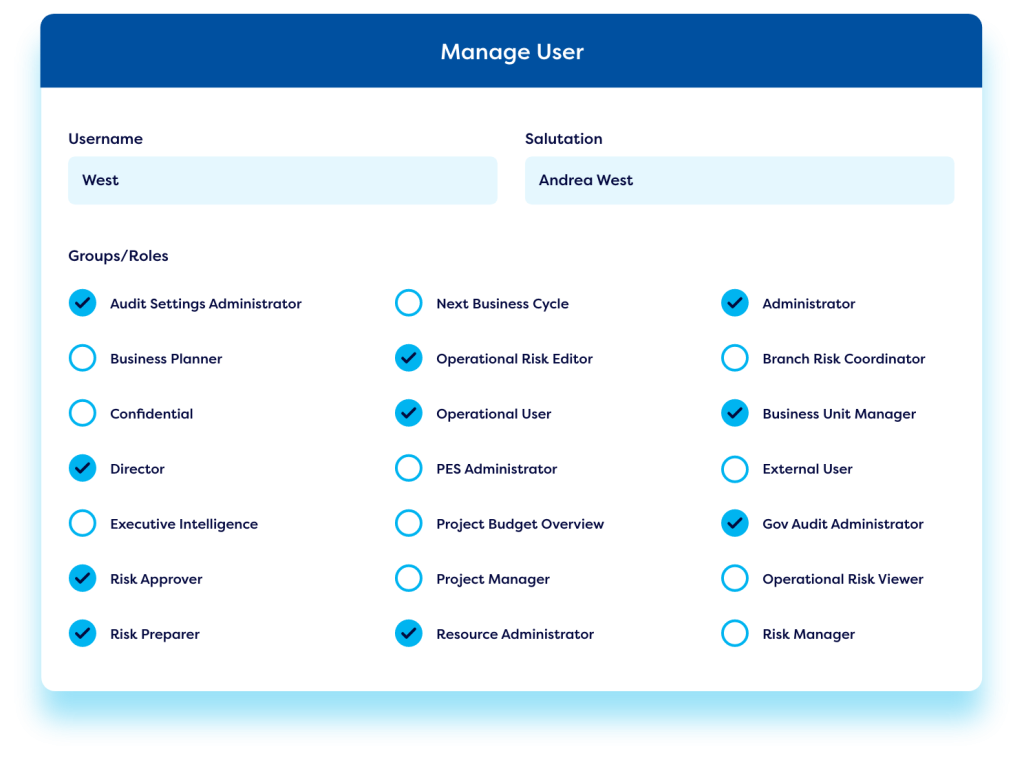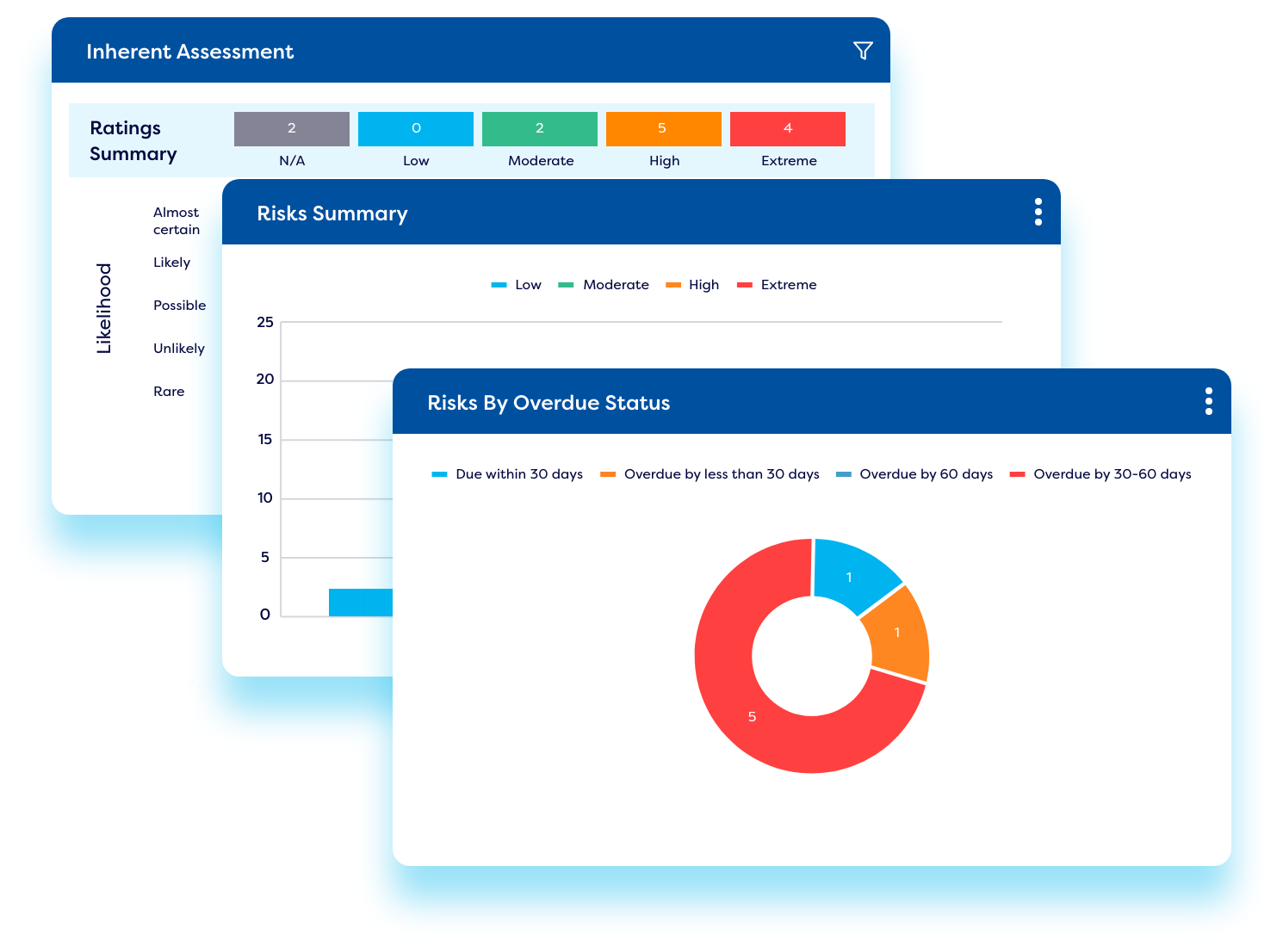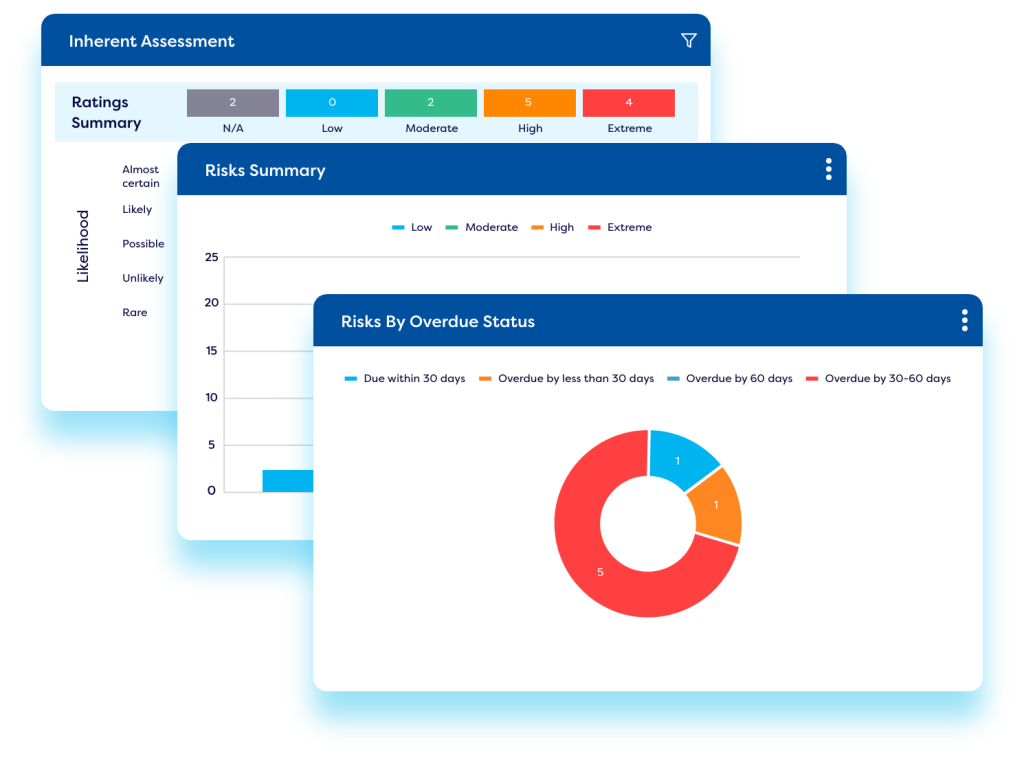 Dashboards and bow-tie visualisations
Sometimes, it helps to see things more visually. Our inbuilt dashboards provide detail insight into your risk management activities at varying levels of the organisation. Bow-tie visualisations can be used to assist in risk identification – they'll help support the analysis of cause and consequence relationships to controls.
In dynamic and fast-moving organisations dealing with facts is critical. Key indicators can be established and linked to risks to assist in the validation and rating of risks on an ongoing basis. Analyse and explore risk impacts through the available quantitative risk analysis techniques.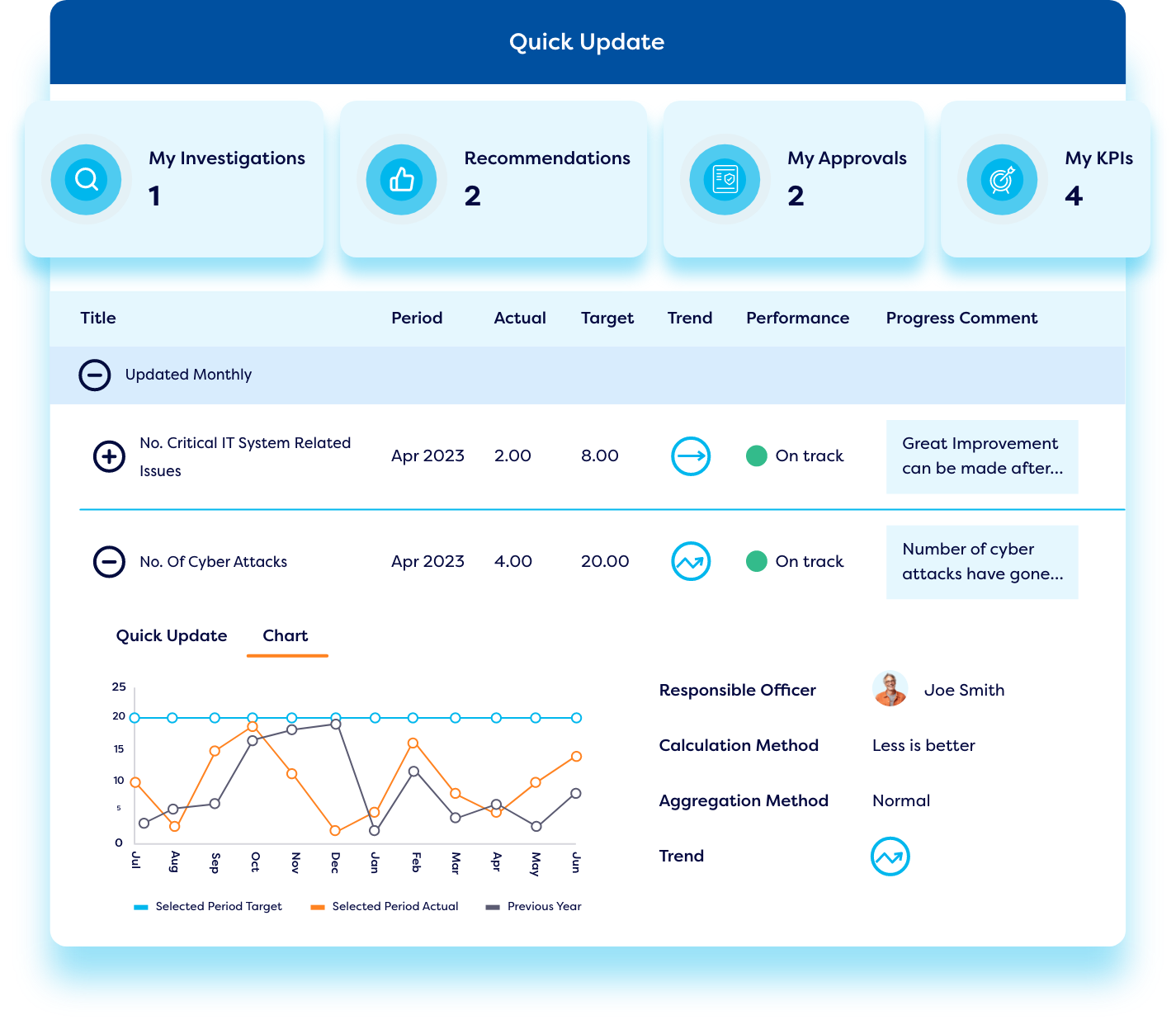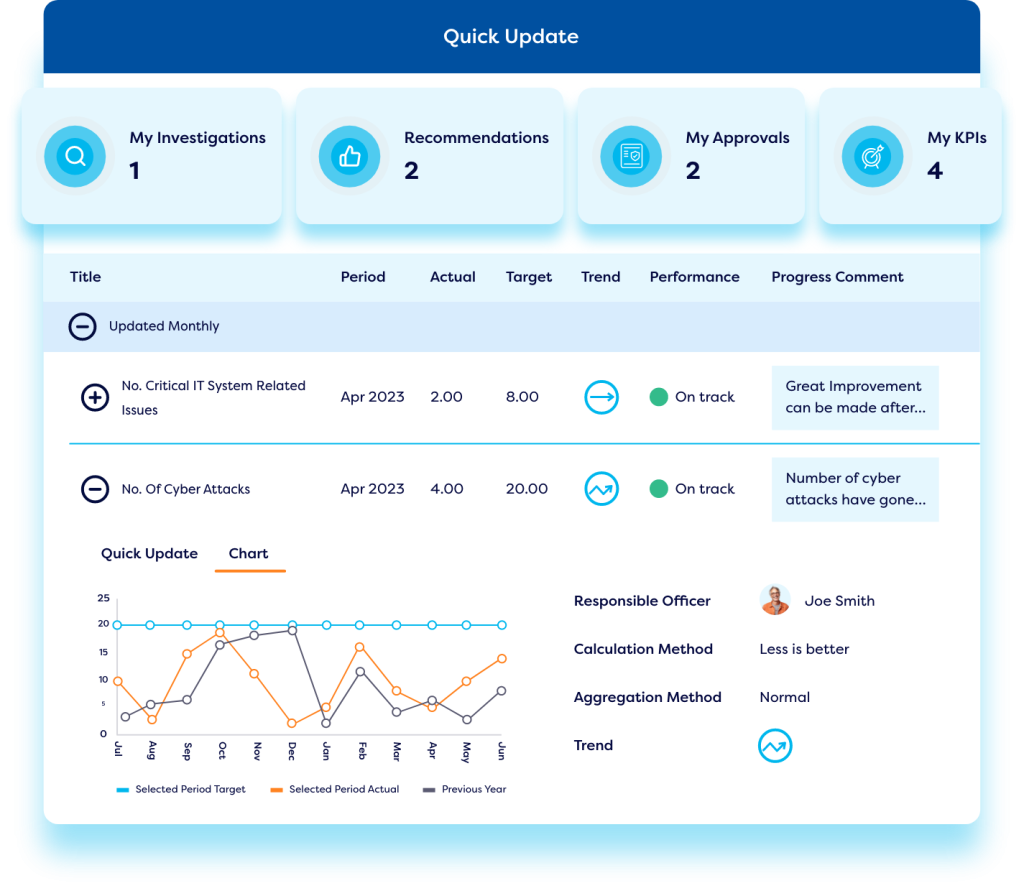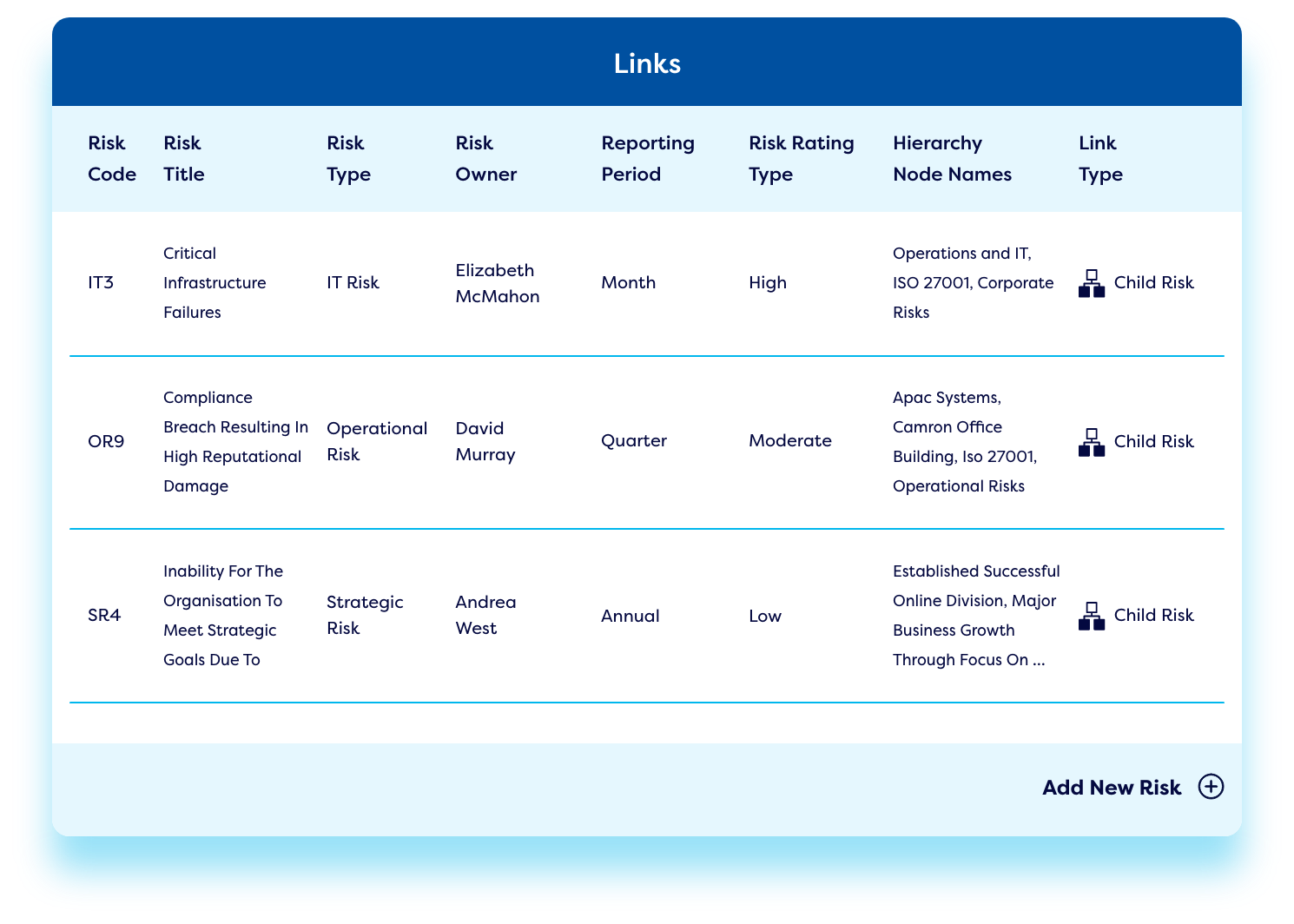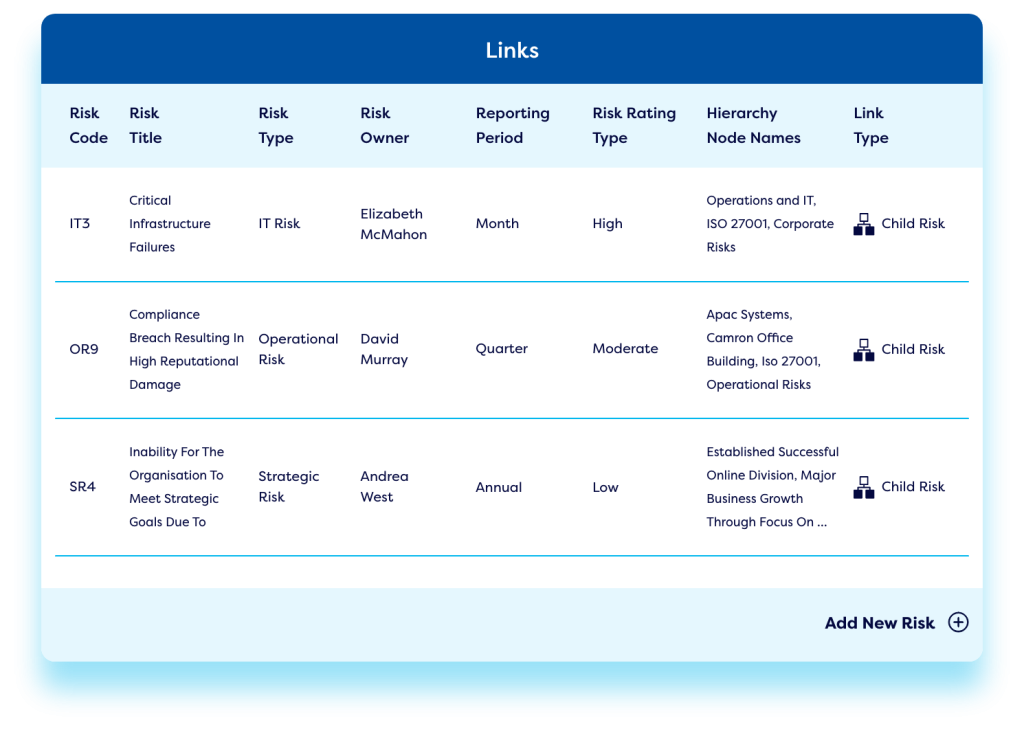 In today's world everything is interrelated and knowing what these are is crucial. That's why our solution allows the establishment of linkages between every single element – know what incidents relate to your risks, which audits they have come up in, strategies that depend on a particular risk being managed or compliance requirements that mandate the mitigation of certain risks.
Your
Risk Management

Resources
The latest and hottest pieces of risk management content to keep you in the loop.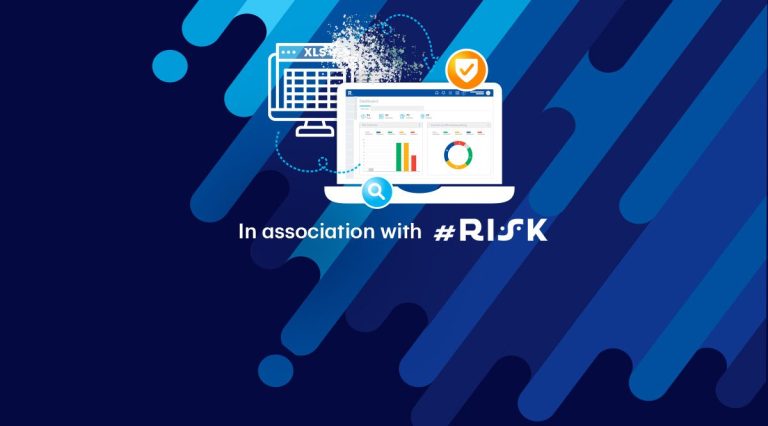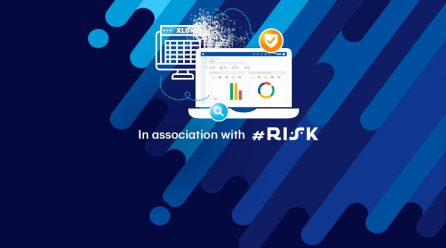 The advantages of switching from spreadsheets to software for risk management. How automating risk management can save time, minimise duplicated efforts, and help the entire
Read More on this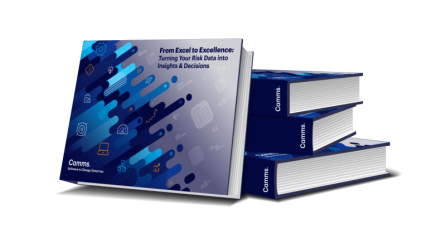 In this eBook, we explore why spreadsheets are outdated for risk management and help you to identify if your business is ready to swap spreadsheets for an automated GRC solution. Plus, we detail the top 10 reasons to switch from spreadsheets to software.
Read More On This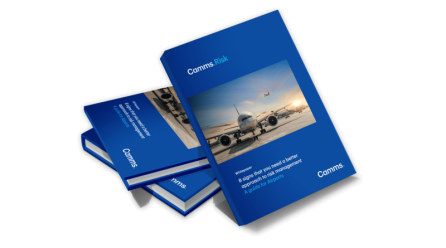 Risk management is critically important in airports in order to maintain safety standards and meet customer demands. In this whitepaper we explore 8 tell-tale signs that indicate you need a better approach to risk management.
Read More on this
Get started and request a demo
Fill out our simple form to see the power of Camms' business solutions in action.
Fill in your details to request a demo