Industry Leading Governance, Risk & Compliance Software
Deliver against your risk, assurance and regulatory requirements to make the right decisions with an easy-to-use solution that provides a comprehensive integrated approach to governance, risk and compliance.
Intuitive GRC solutions, designed for all
Our software is recognised by a number of leading analyst and review organisations including Gartner, Forrester, Chartis Research, G2 and Capterra.
Get maximum buy-in across the organisation with an intuitive solution that's designed for everyone to use.
Rapid time to value, with solutions that are deployed quickly and configured for how you want to use them.
An
integrated approach

to GRC
Wherever your priorities lie, our complete GRC platform has you covered with comprehensive capabilities to meet your specific needs, both now and in the future.
Make operational risk management part of your culture so you can identify and manage risks with confidence, escalate accordingly and put controls in place to track progress.
Cyber & IT Risk Management
Integrate IT risk with your existing enterprise risk framework to ensure that cyber risk is given visibility across all levels of your organisation.
Third Party Risk Management
How reliable are the vendors and suppliers that you depend on? Choose a risk framework that provides a consolidated view of third-party risk.
Compliance & Policy Management
Track compliance requirements to understand areas of exposure and non-conformance to drive business action and address legislative regulatory changes.
Schedule and manage internal and external audits and effectively deal with findings and recommendations. Implement an internal control framework to support the process.
Environmental, Social & Governance (ESG)
Plan and execute your ESG strategy and confidently report on the progress of key metrics and initiatives.
BCM & Operational Resillience
A business continuity management solution to prepare for unexpected disruptions. 
Workplace Health & Safety
Maintain health and safety registers, identify and deal with hazards and record actions to meet compliance.
Incident & Event Reporting
Report actual incidents and near misses as they happen, conduct investigations, determine impact and monitor cases until closed.
Develop and execute your strategy, measure ongoing business performance and ensure your team is working towards a common goal.
Manage all aspects of a project, programme or portfolio – from inception to close – with a solution designed to work with you, whatever your process.
Keep track of various registers (e.g. staff checks, safety, equipment) with integrated workflows for automated management.
GRC Software Comparison Reports
Find out how Camms ranks against other market leading Governance, Risk & Compliance software providers.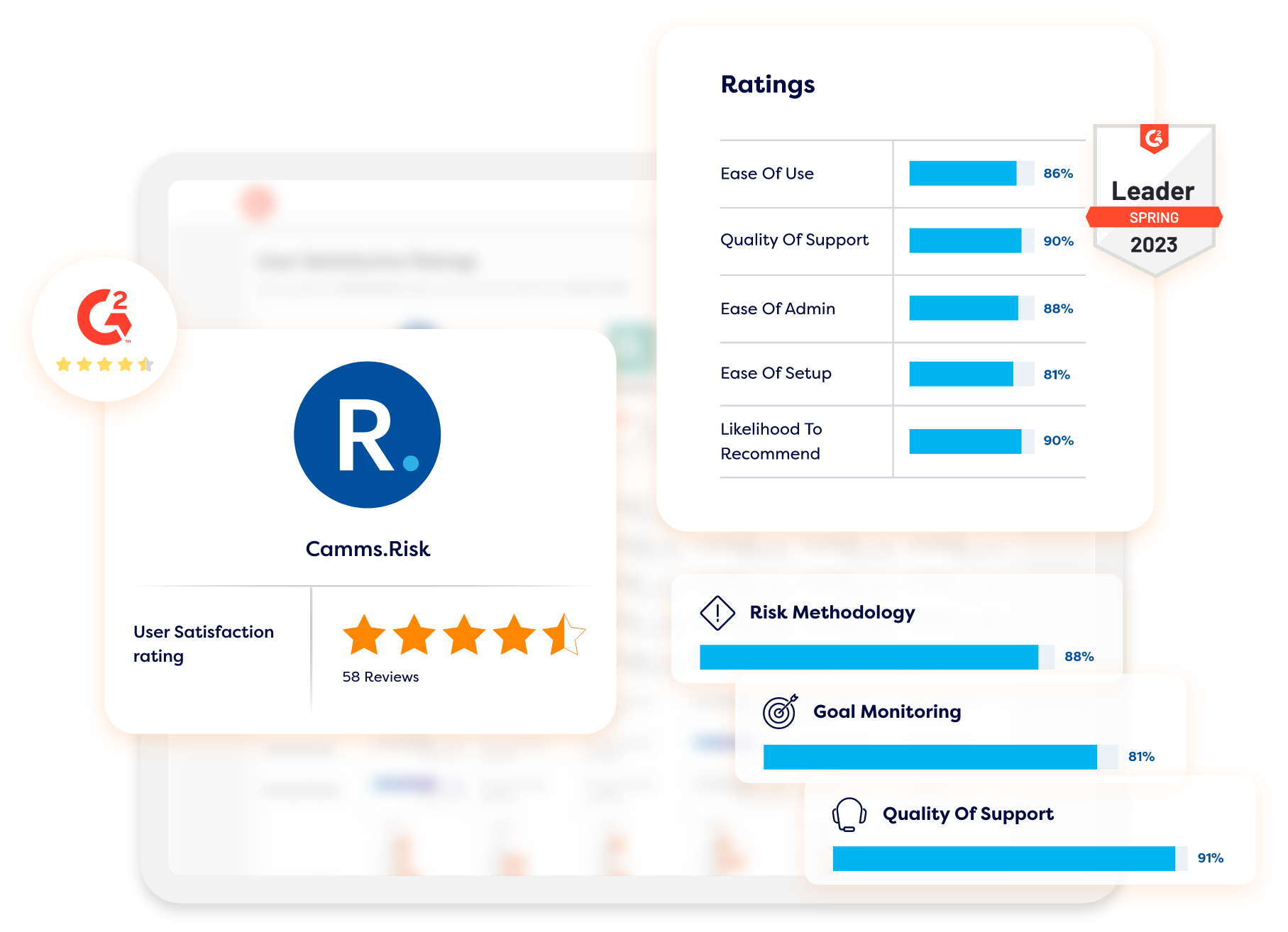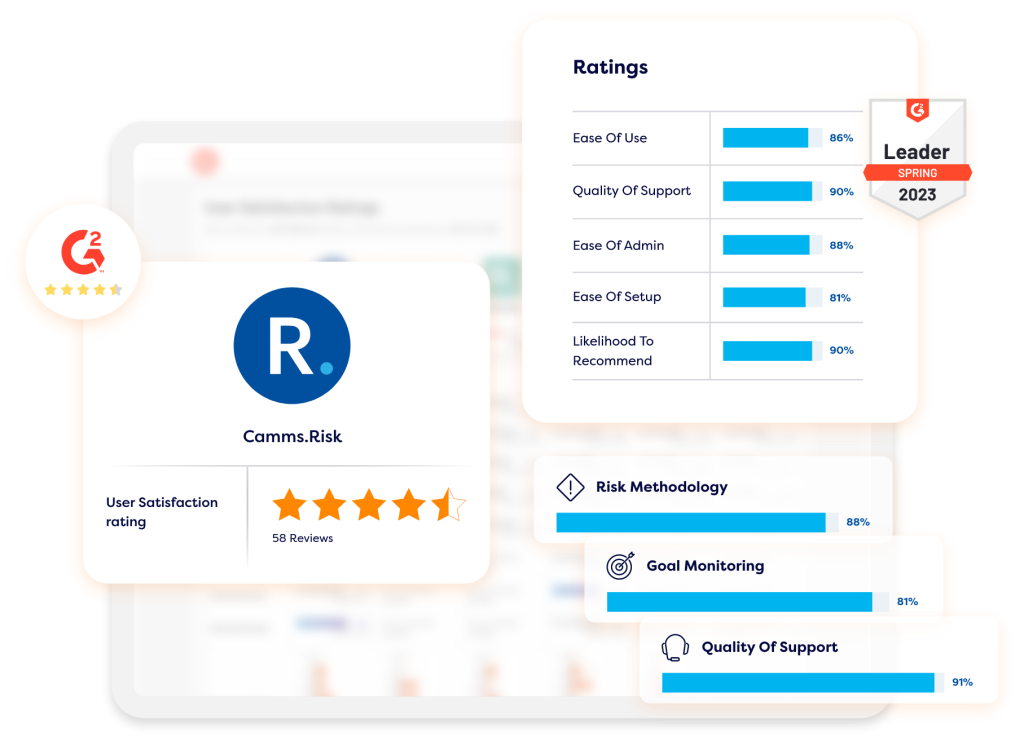 A cloud-first
intuitive solution

designed for everyone to use
Learn how Camms can help you develop an integrated approach to Governance, Risk and Compliance in our product video.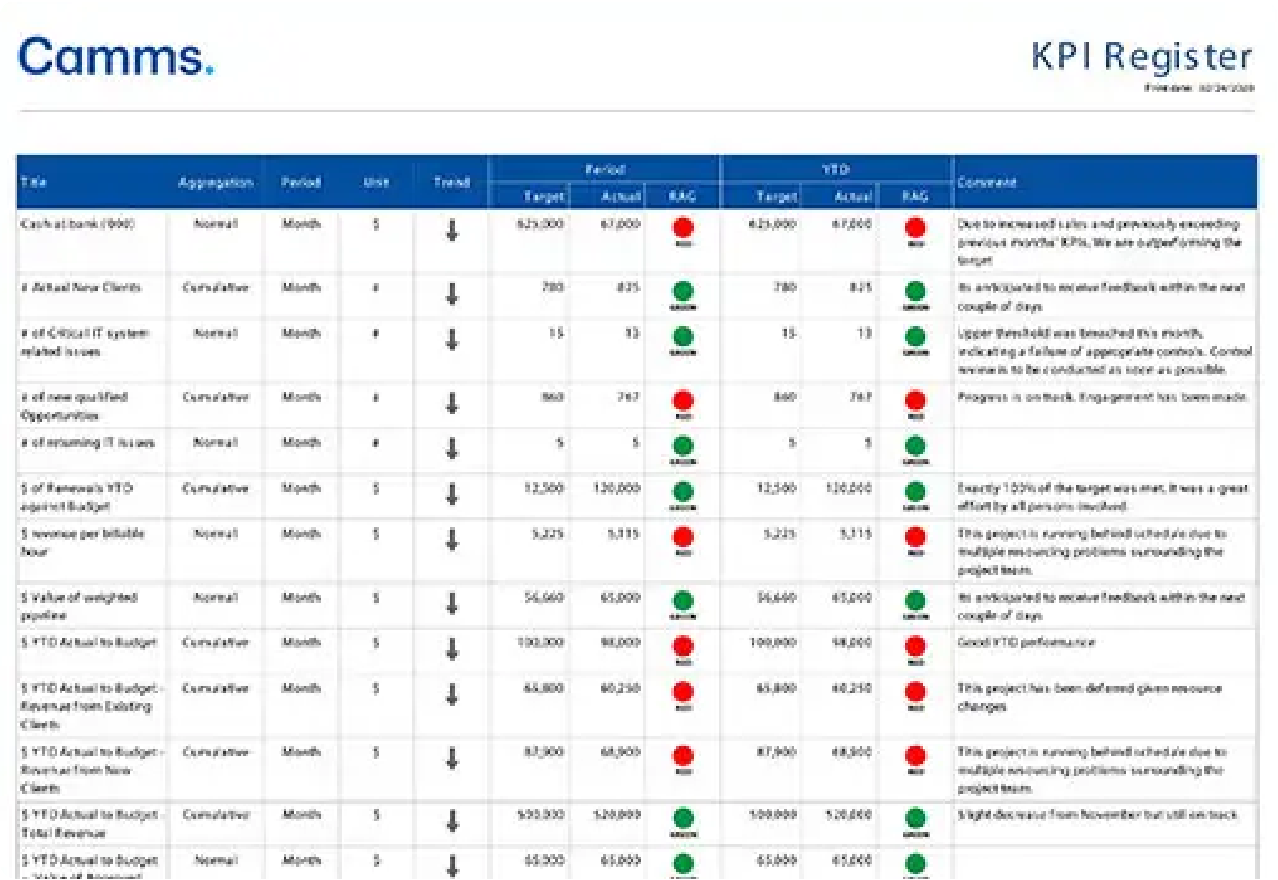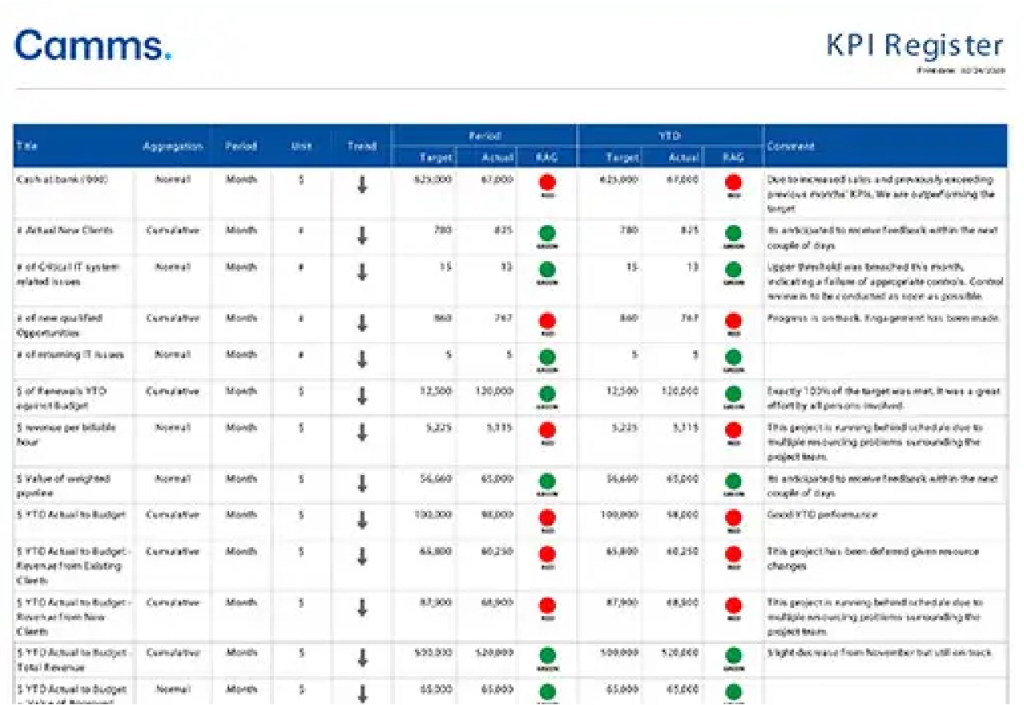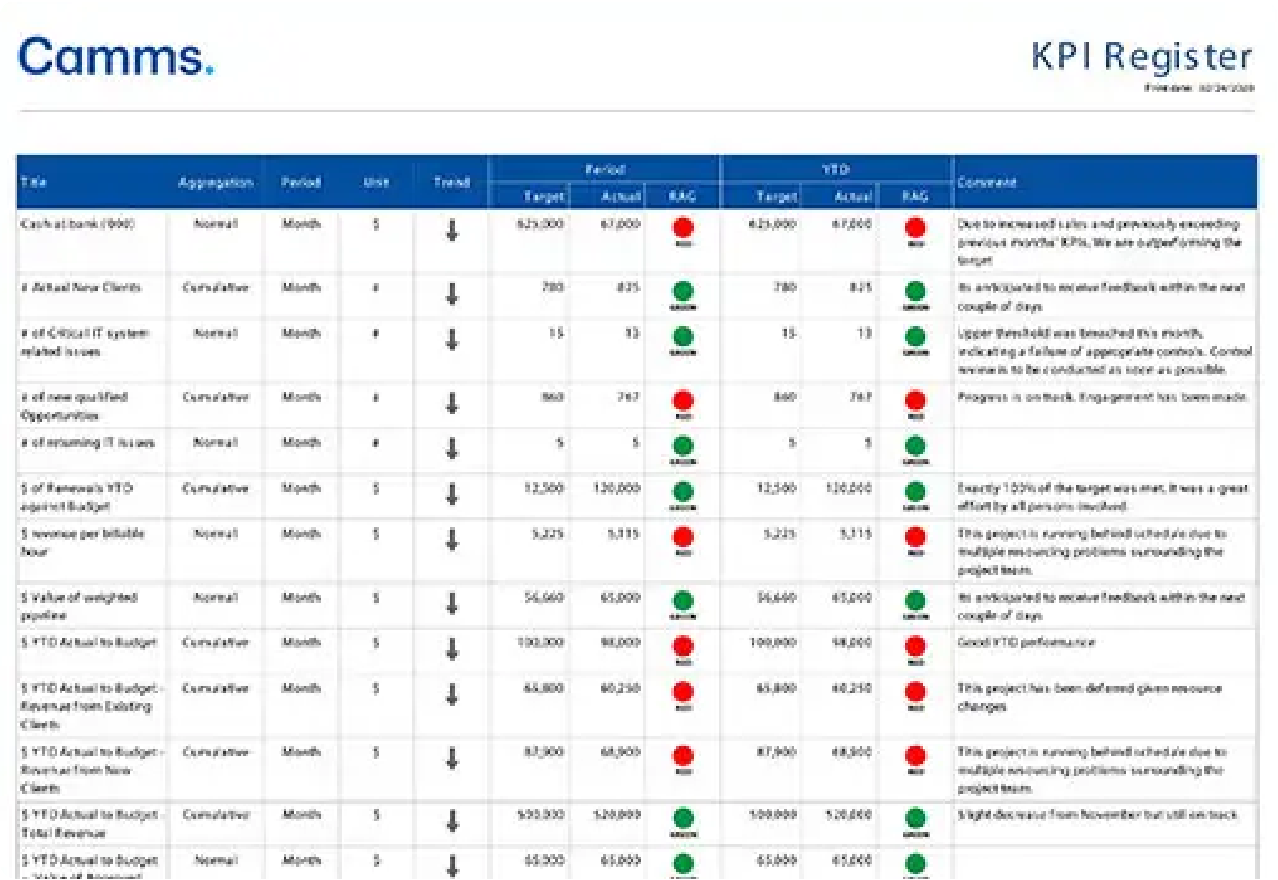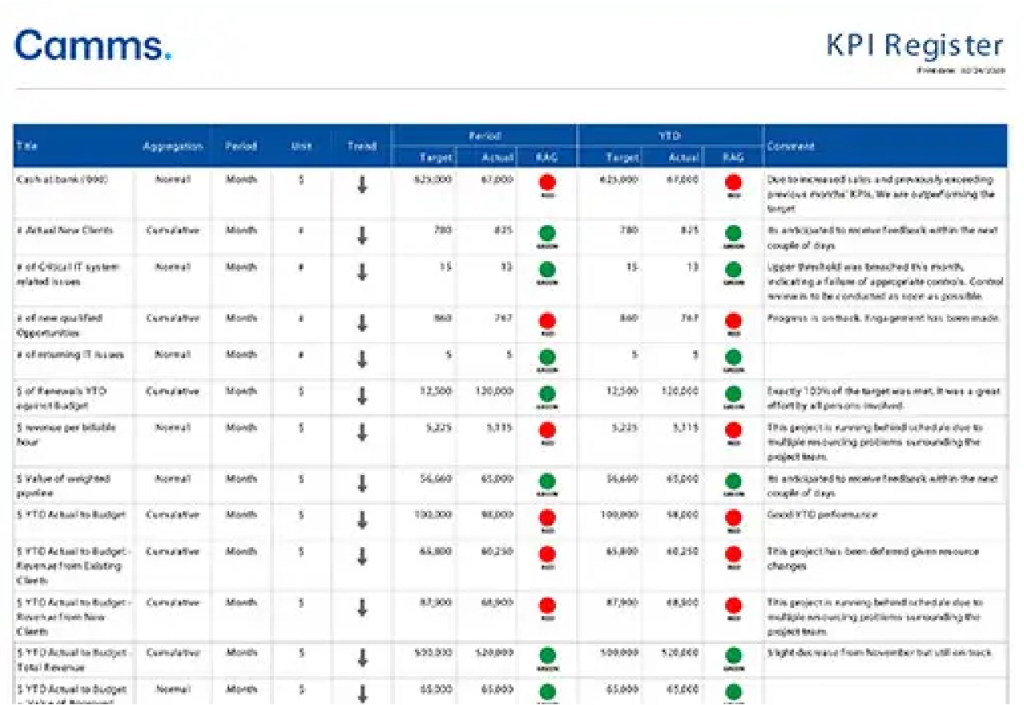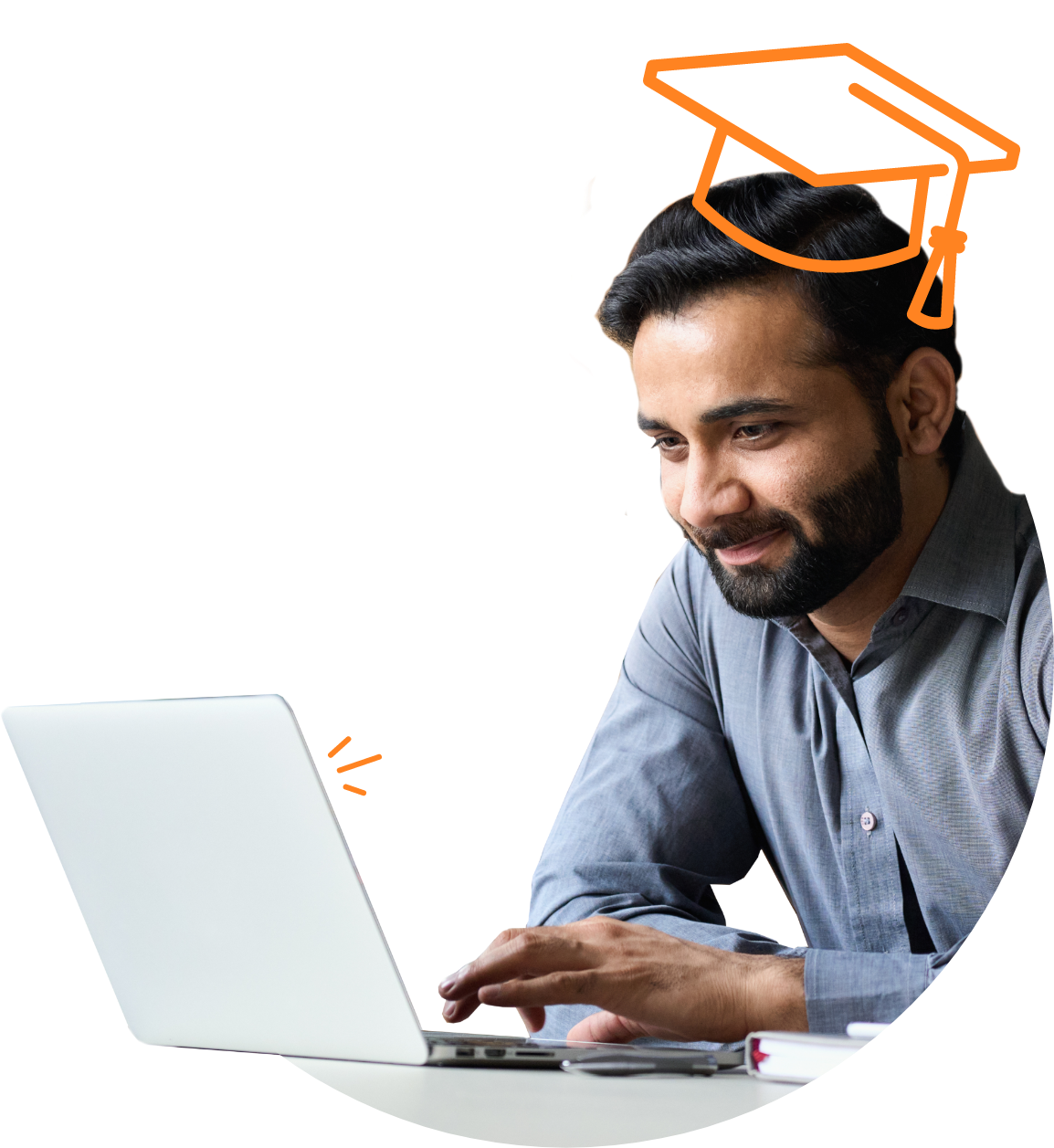 Empower your business to succeed with
next generation customer success
Our Camms.College online learning platform offers interactive, flexible and engaging training on the Camms product suite. In addition, access expert virtual consulting and reporting assistance on-demand. The inclusive online Camms community allows all users to learn and grow together.
An engagement with Camms consists of an Annual Subscription, Implementation Services and Customer Care (Camms.College) Investment.
*Except in special circumstances
The latest and hottest pieces of GRC content to keep you in the loop.
Get started and request a demo
Fill out our simple form to see Camms' business solutions in action.
Fill in your details to request a demo