The Governance, Risk and Compliance Summit is making its way back to Auckland this February, and Camms is delighted to be a sponsor! 
Now that the new year is off and running, GRC professionals and business leaders will be looking ahead to the new challenges (and opportunities) that they will inevitably face against a backdrop of war in Europe, inflation, rising global indebtedness, climate crisis and emerging risks.
The past three years have been a trial for many businesses as they scrambled to respond to the complications, risks, and intricacies of operating in the modern world.
With the on-going conflict in Ukraine and rising challenges throughout the world, the need for a robust GRC framework has become even more evident – mostly in part due to continuous disruption, new regulations, and an ever-evolving risk intelligence landscape. Now more than ever organisations need to implement an agile business model to ensure that business practices are consistently compliant with policies and beneficial to business outcomes.
Presented by Forefront Events, the upcoming Governance, Risk & Compliance Summit is set to bring together over 150 senior risk leaders and GRC professionals from across the country. The one-day event will be full of discussion and learning, designed exclusively to enhance the understanding of Governance, Risk and Compliance management.
Who is Attending?
Chief Risk Officers, Chief Compliance Officers, Heads of Risk & Compliance, Heads of Technology Risk, Heads of Data Governance, and Board Members.
What to Expect?
Over the course of the day, delegates will have the opportunity to listen in on high power panel discussions and interviews that revolve around frameworks for operational resilience, measuring GRC in real-time, fostering a culture of compliance & integrity, practical approaches to internal audit reporting, and much more.
Attendees will also get the chance to be a part of a series of interactive workshops covering topics such as third-party risk management, harnessing ESG to create value, transforming your control environment, and developing a technology risk framework, plus much more.
The summit will kick off with a delegate spotlight session which will delve into how to foster an organisational culture of compliance, and finish with a keynote presentation by Dr. Frances Hughes, Risk Professional of the Year NZ 2022, on applying agile risk management practices to overcome COVID-19 in the healthcare sector. The presentation will cover important topics such as understanding the role of risk culture and its importance during the pandemic, developing strategies to constantly adapt and respond to change, and re-thinking business risk in a post-pandemic world.
The Governance, Risk & Compliance Summit 2023 which seeks to bring together NZ's leading minds in the GRC space will offer plenty of opportunities to expand your network, forge meaningful business connections, sharpen your skill set, and navigate challenges & explore solutions together.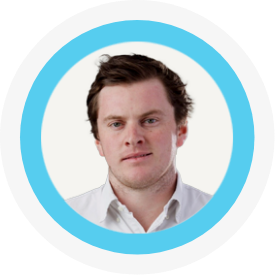 "We look forward to catching up with the GRC community in Auckland, and understanding the challenges they face daily."
Henry Curtis
Business Development Representative at Camms
Meet the Camms Experts!
We invite you to stop by our booth where our team of experts look forward to sharing their knowledge and unique perspectives on how Camms can help your organisation digitise and automate its GRC capabilities.
For more information, agenda and registration please click on the link below.
https://forefrontevents.co/event/governance-risk-compliance-summit-nz/
We understand that risk executives are at a critical juncture as digital footprints expand, and decision-making becomes increasingly decentralised. To discover how we can help your business address new risks by rethinking technology and optimising your response to evolving threats, reach out to us for a demo.