The need for a proper GRC framework has become glaringly obvious – mostly in part due to new regulations, continuous disruption and an ever-changing risk landscape. This has lead to forward-thinking organisations placing great importance on its ability to be agile and ensuring that their business practices are consistently compliant with policies and lead to beneficial business outcomes.
Just last week, on the 18th October, Camms had the pleasure of taking part in and sponsoring, the Governance, Risk & Compliance Summit NSW 2022 – a forum for senior risk leaders to assess and enhance their GRC framework and learn from other leading organisations from around Australia. The Summit, at the ICC Sydney, consisted of a full day of discussion and learning – designed exclusively to enhance the understanding of best-practice risk management principles.
The Summit sought to bring together NSW' leading minds in the GRC space, offering them plenty of opportunities to expand their networks, sharpen their skill sets, navigate challenges and explore solutions together. It was a fantastic event especially for Chief Risk Officers, Heads of Risk and Compliance, Heads of Technology Risk, Heads of Data Governance and Board Members to enhance their knowledge and discover cutting-edge tools and techniques to manage risk.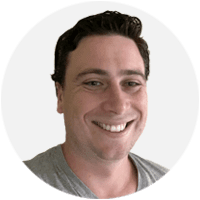 "It has been great to catch up with the GRC community in Sydney, and understand the challenges they're facing on a daily"
Brendan Irwin
Business Development Representative at Camms
Over the course of the day, attendees had the chance to sit in on interactive panels that revolved around; creating a GRC framework for operational resilience during times of disruptions, fostering a culture of compliance and integrity, and unpacking the role of GRC in delivering ESG just to name a few. The action-packed agenda also included workshops and a fireside chat on insights into the successful management of GRC.
Notable speakers included Emily Sunman, Chief Legal & Risk Officer at Aurecon, Kumar Srinivasan, Chief Risk Officer at Sydney Metro, Rosemary Cooper, Global Information Systems – Governance, Risk and Compliance at Sonic Healthcare and Simon Levy, Chief Executive Officer at the RMIA. Following closing remarks, the summit concluded with networking drinks.
We were delighted to attend and be a sponsor of the Governance, Risk & Compliance Summit NSW 2022, and the chance to discuss how organisations can digitise and automate their GRC capability. We understand that risk executives are at a critical juncture as digital footprints expand and decision-making becomes increasingly decentralised. To learn how Camms can help your organisation address new risks by rethinking technology and optimising your response to evolving threats, reach out to us for a demo.