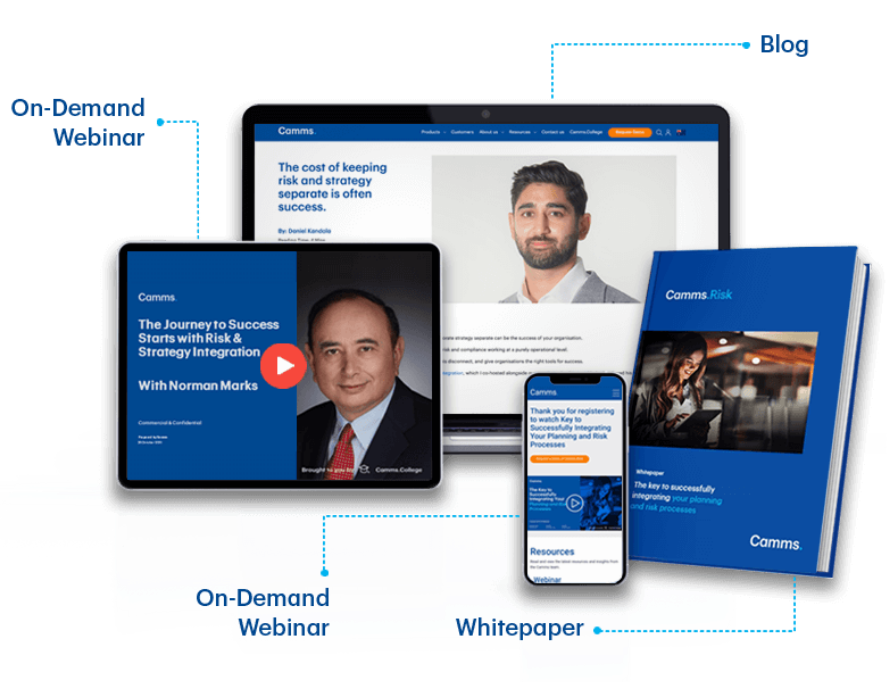 Have you ever experienced a problematic Governance, Risk and Compliance (GRC) software implementation project? — or are you looking to implement a new programme or make changes to an existing one? 
Download our GRC Implementation Survival Kit and get access to not one, not two, but THREE indispensable pieces of content to help you get a step ahead when navigating the potential complexities associated with GRC implementation. 
Whether you're looking to move away from a manual spreadsheet-based approach or have gone down the software route previously and not achieved the success you hoped for this kit will ensure you consider all the factors before choosing a solution for your business.
Organisations that incorporate risk management into their corporate strategy, have a much stronger chance of achieving their strategic goals and operational objectives. But how do you integrate these key business areas to provide the data and insight you need to support decision making and drive your business forward?
We have a new collection of collateral to help you get the intel you need out of your GRC programs to support and track progress of your corporate strategy and achieve your strategic initiatives.
The key to success when combining these essential business processes is getting intel from your data. Specialised tools to track progress are vital. Organisations today are looking for next-generation solutions that can consolidate disparate processes, systems and data sources into one holistic view. This allows organisations to gain deep insight into their risk profile status and review the respective performance of every part of the organisation, enabling integration and cross-functional interaction.