Incident & Event Reporting
Report actual incidents and near misses as they happen, conduct investigations, determine impact and monitor cases until closed.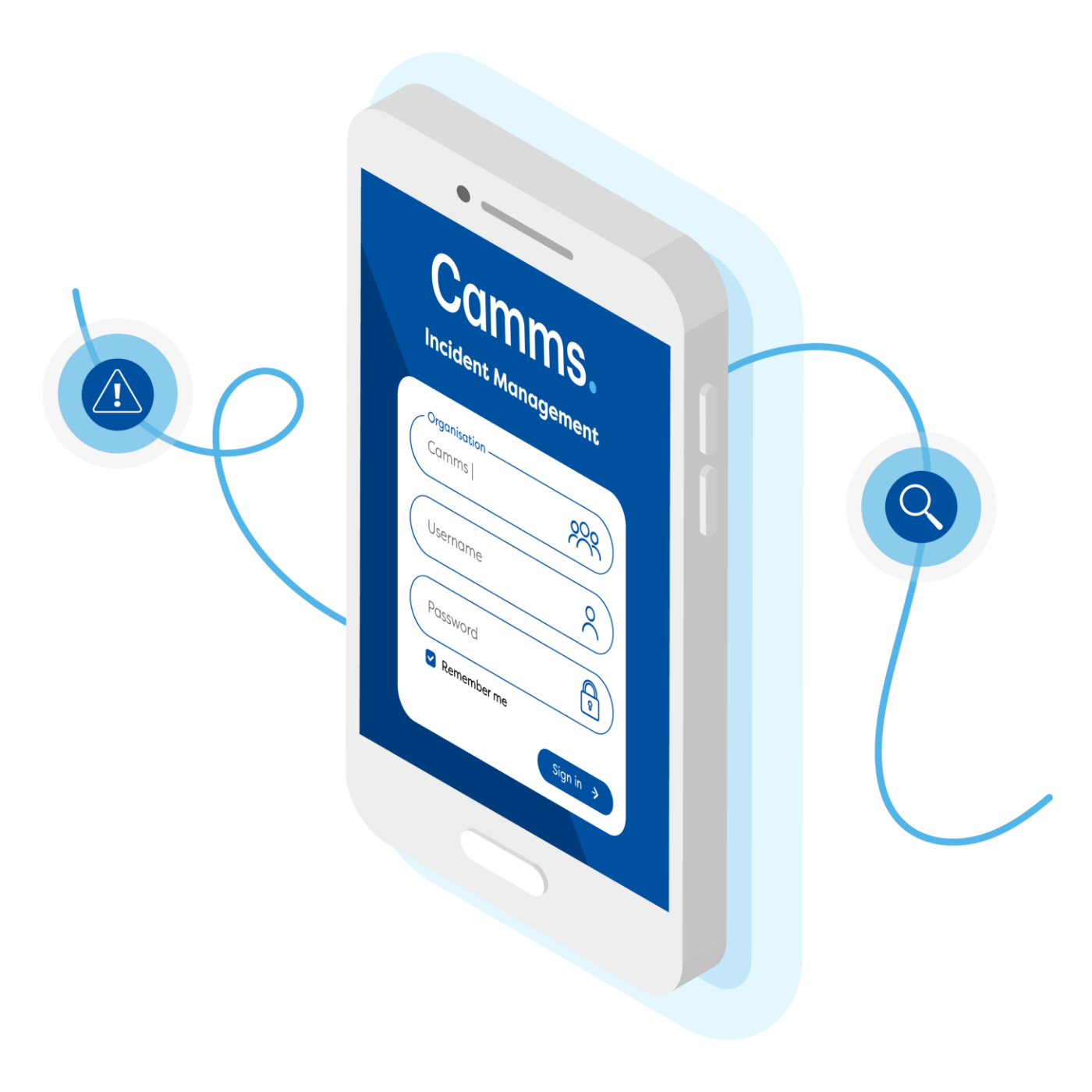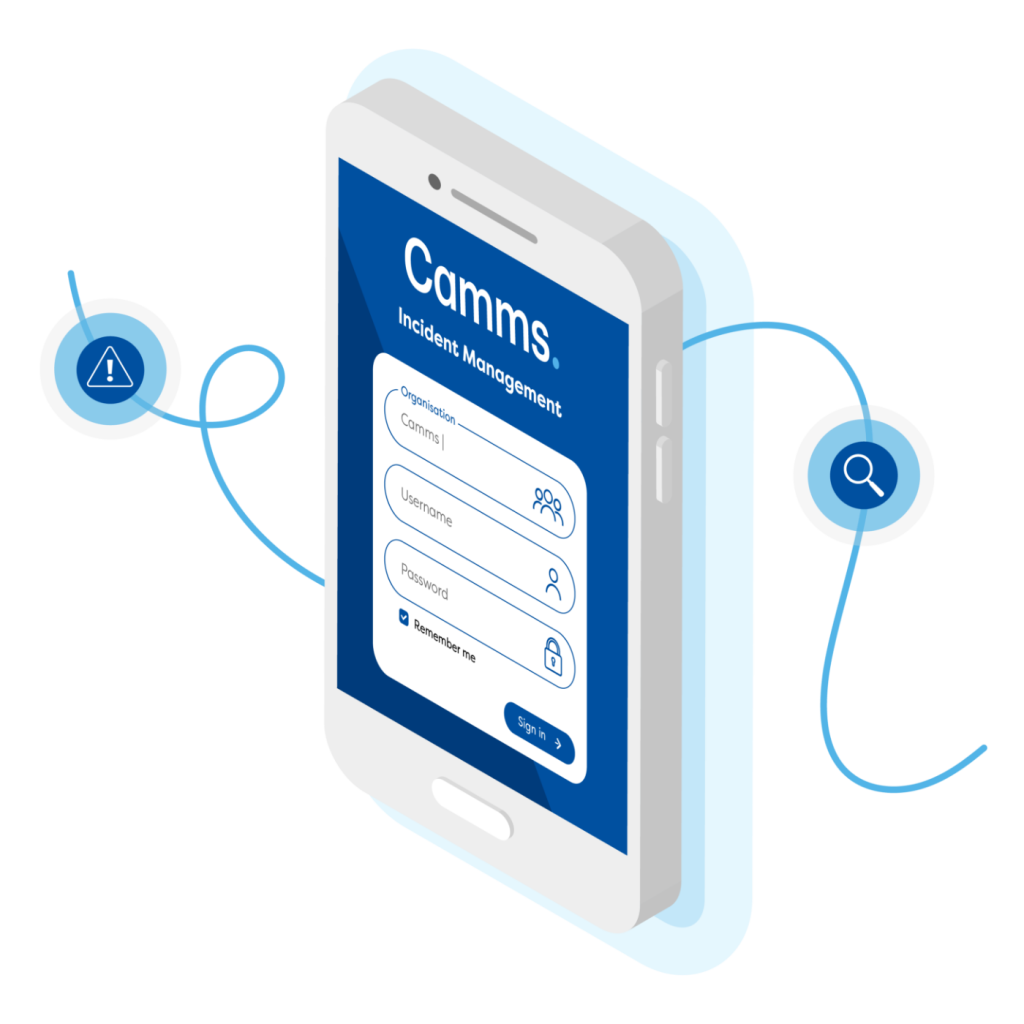 Ensure your incident management processes follows best practices. 
Improve accountability around incidents by ensuring assigned personnel responsible every step of the way, with approval sign-offs where necessary
Extend your incident management to third parties, vendors and contractors with our incident reporting portal
Incident & event reporting capabilities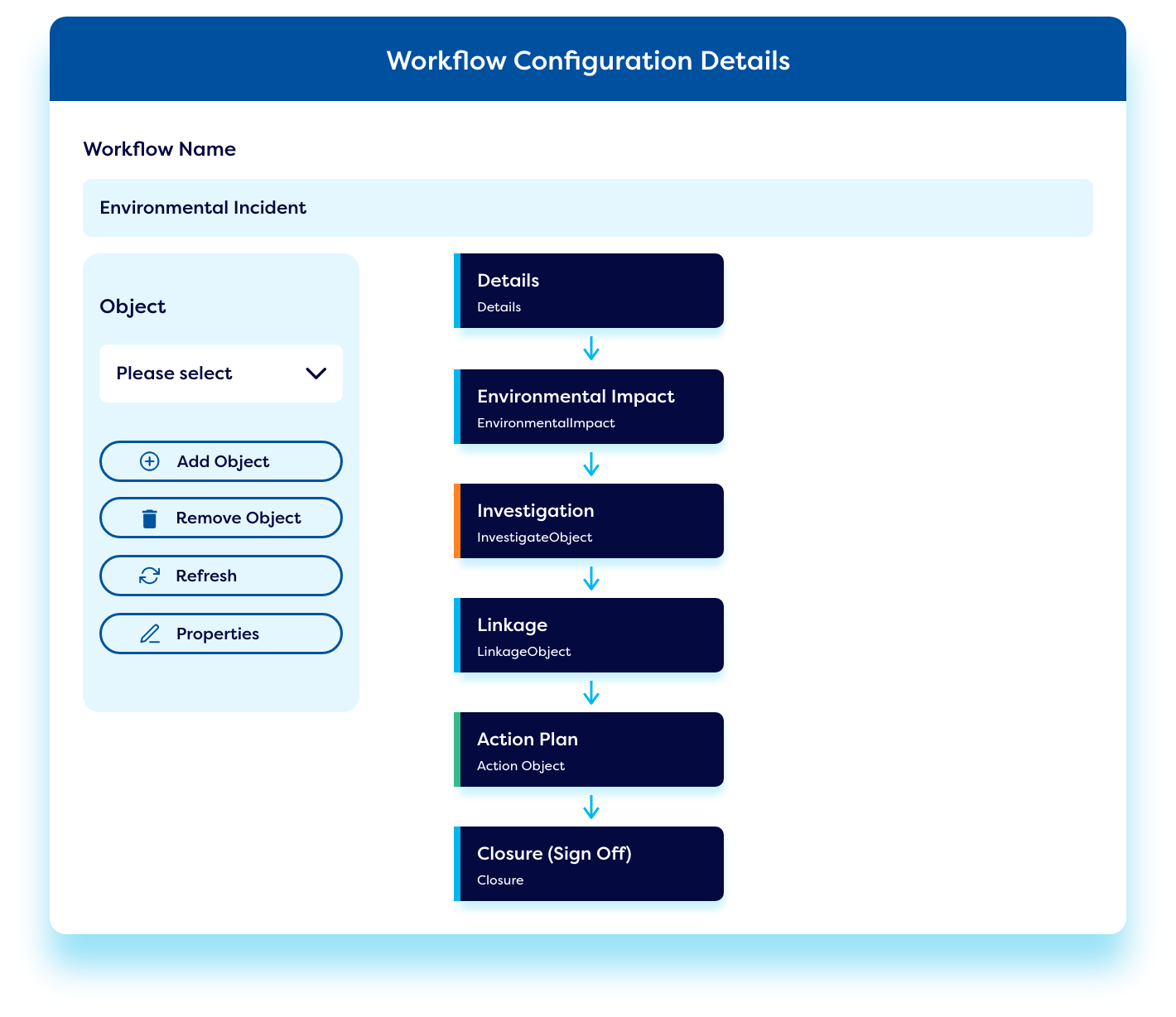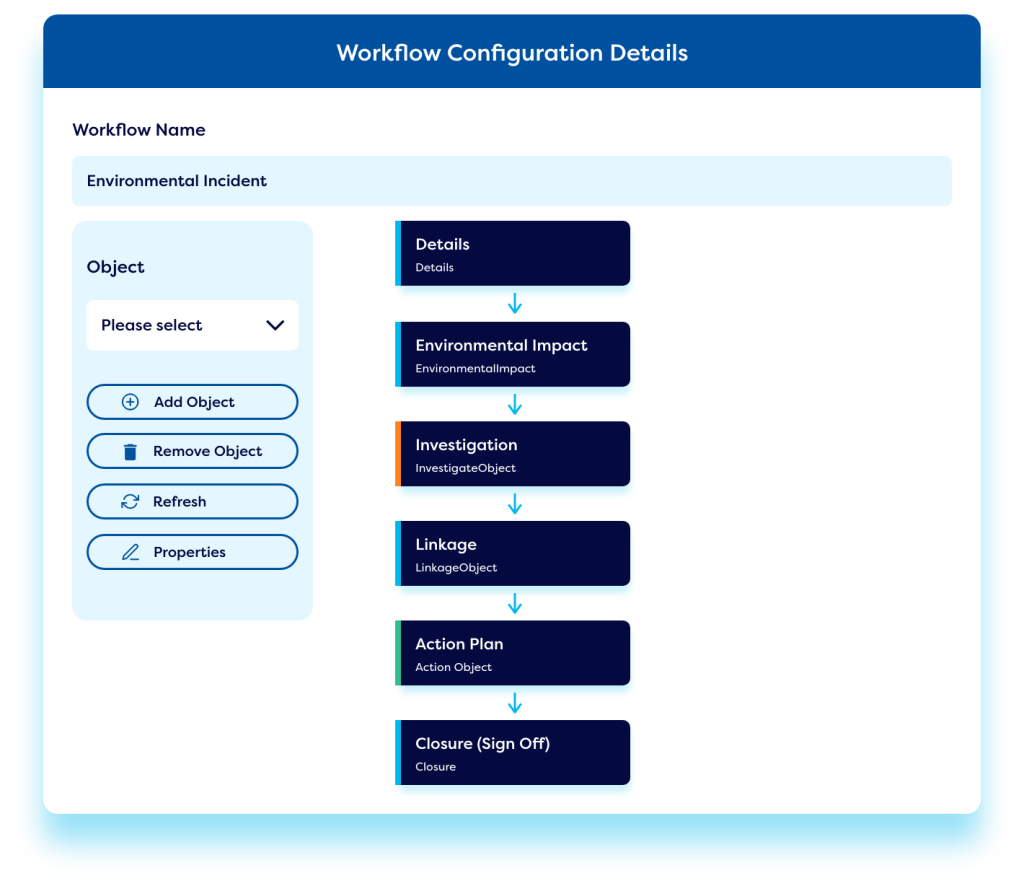 Our flexible and intuitive workflows help drive the incident and event process and dynamically adapt based on conditions and scenarios. Customise every aspect of the workflow to fit your needs.
Investigations and Root Cause Analysis
Establish and monitor your own investigation templates or leverage one of our standard templates to support a variety of root cause analysis techniques. Critically, this allows in-depth root cause analysis to be monitored, tracked and reported upon.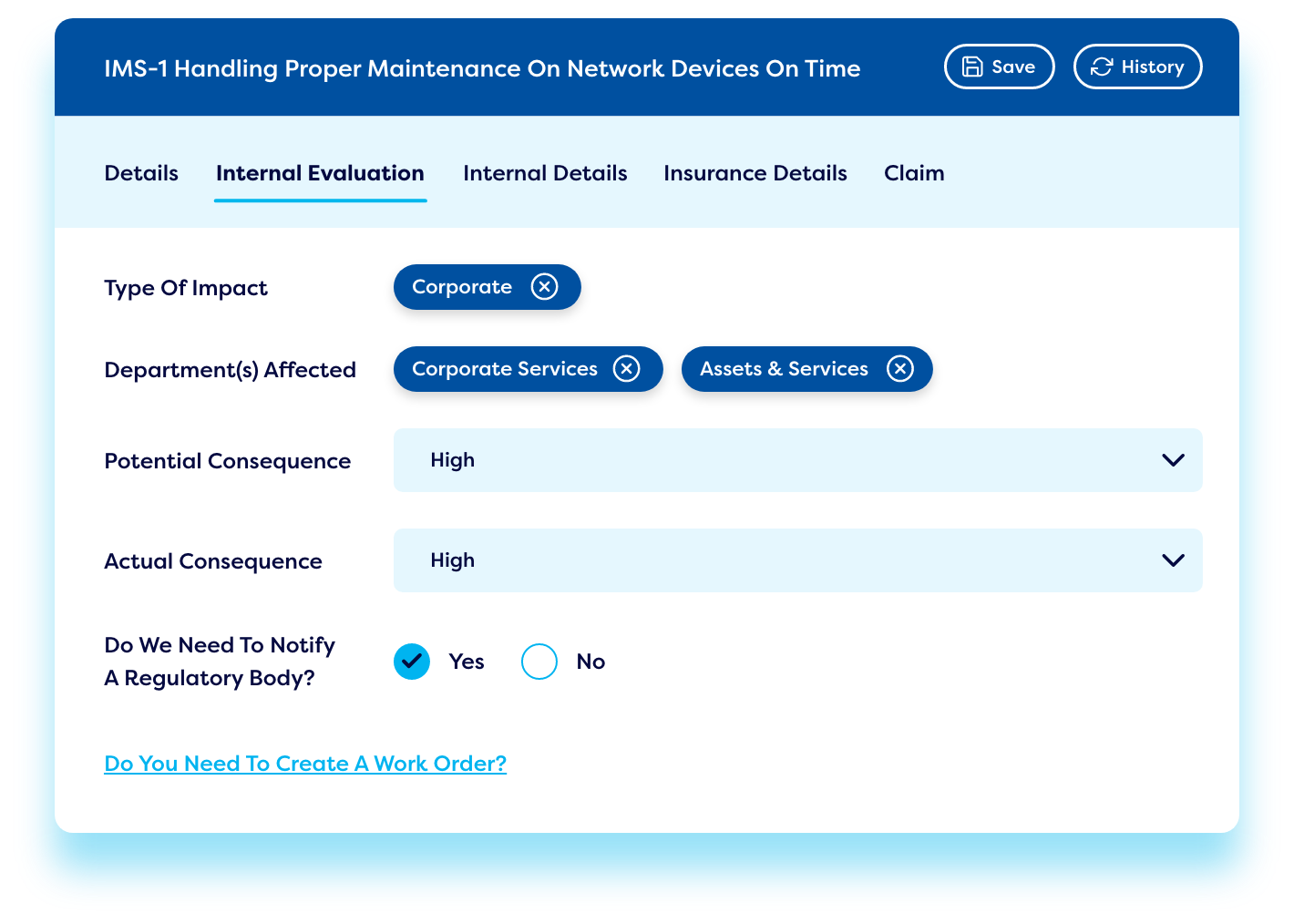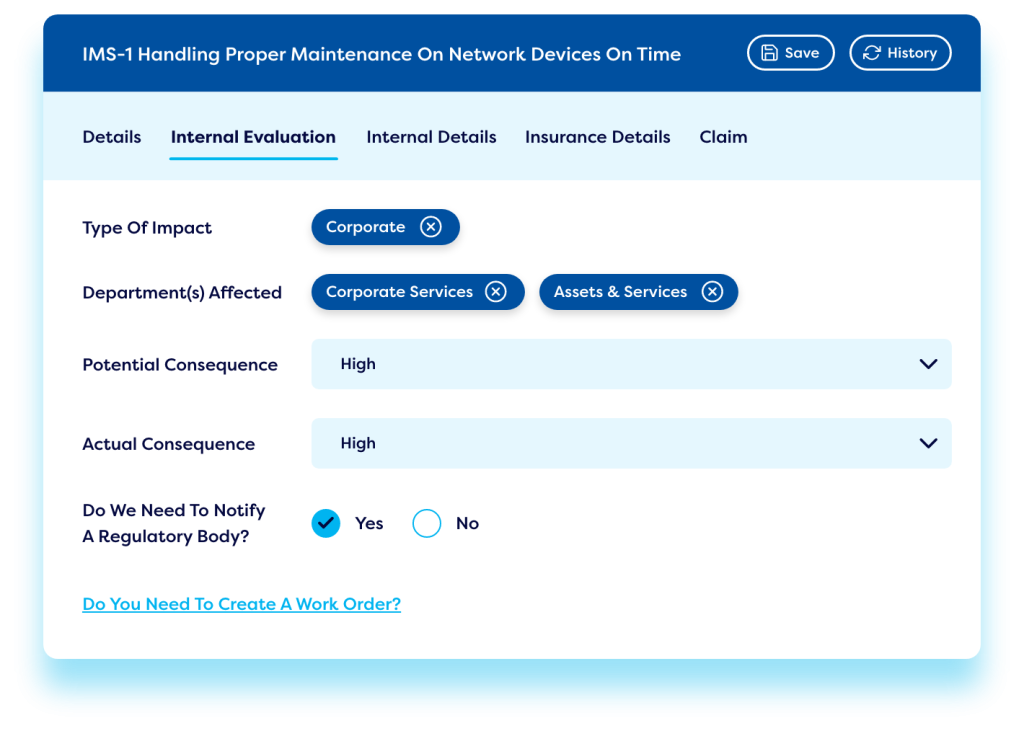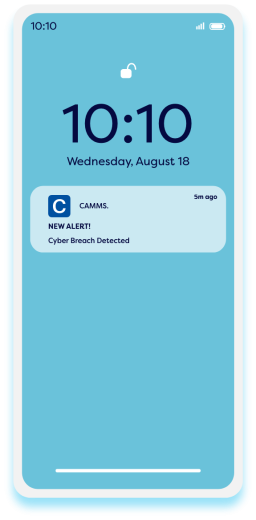 Ensure all incidents are informed to the right people with escalations where necessary, with built-in array of email and SMS notifications which can be sent based on a wide range of trigger criteria.
Ensure your team can report incidents from anywhere, anytime using our native mobile applications for iOS and Android.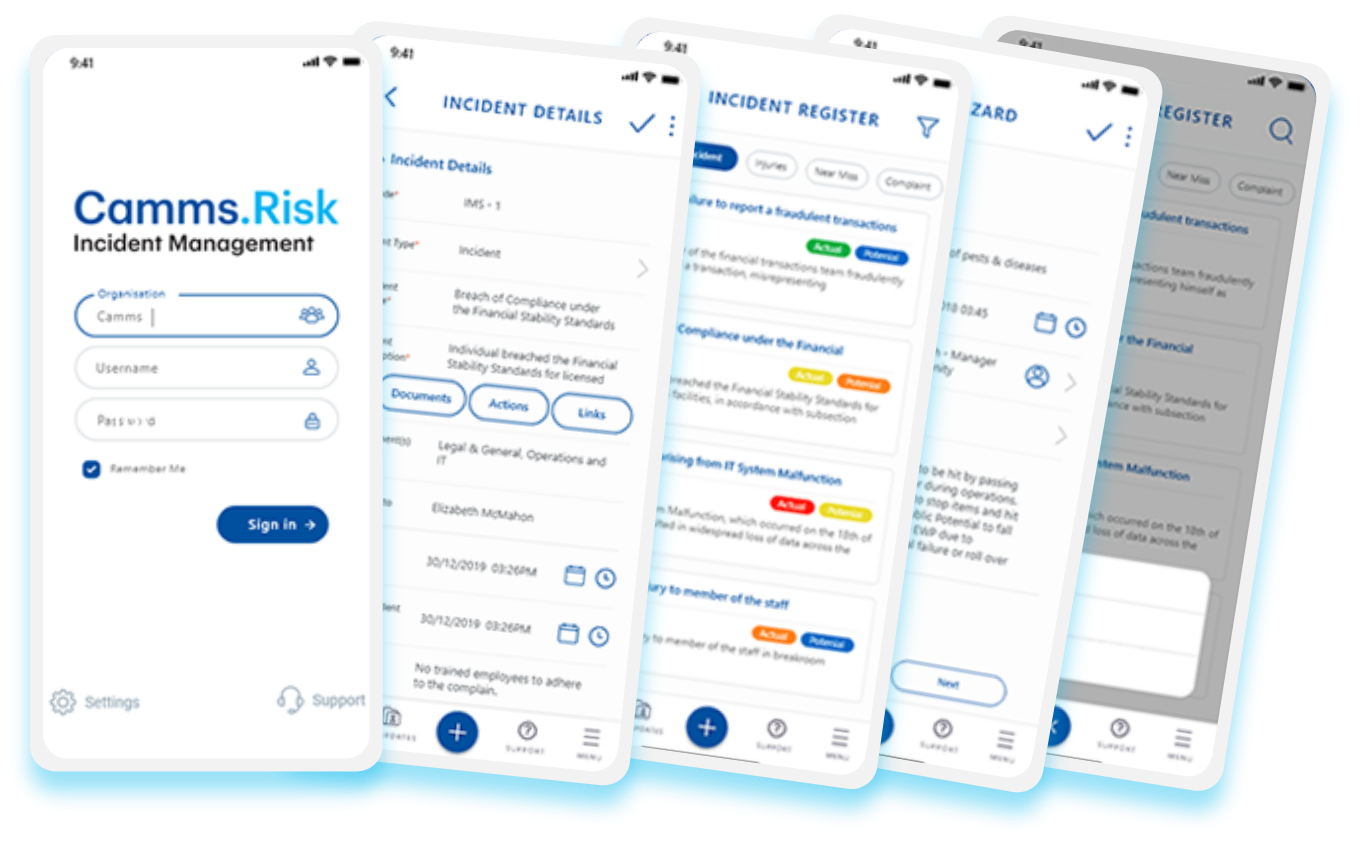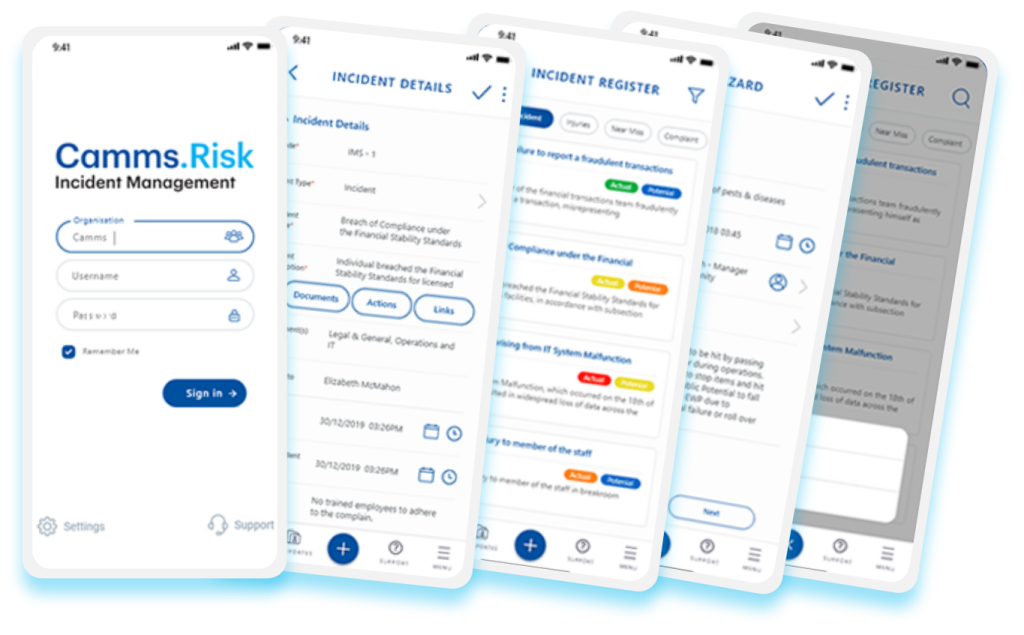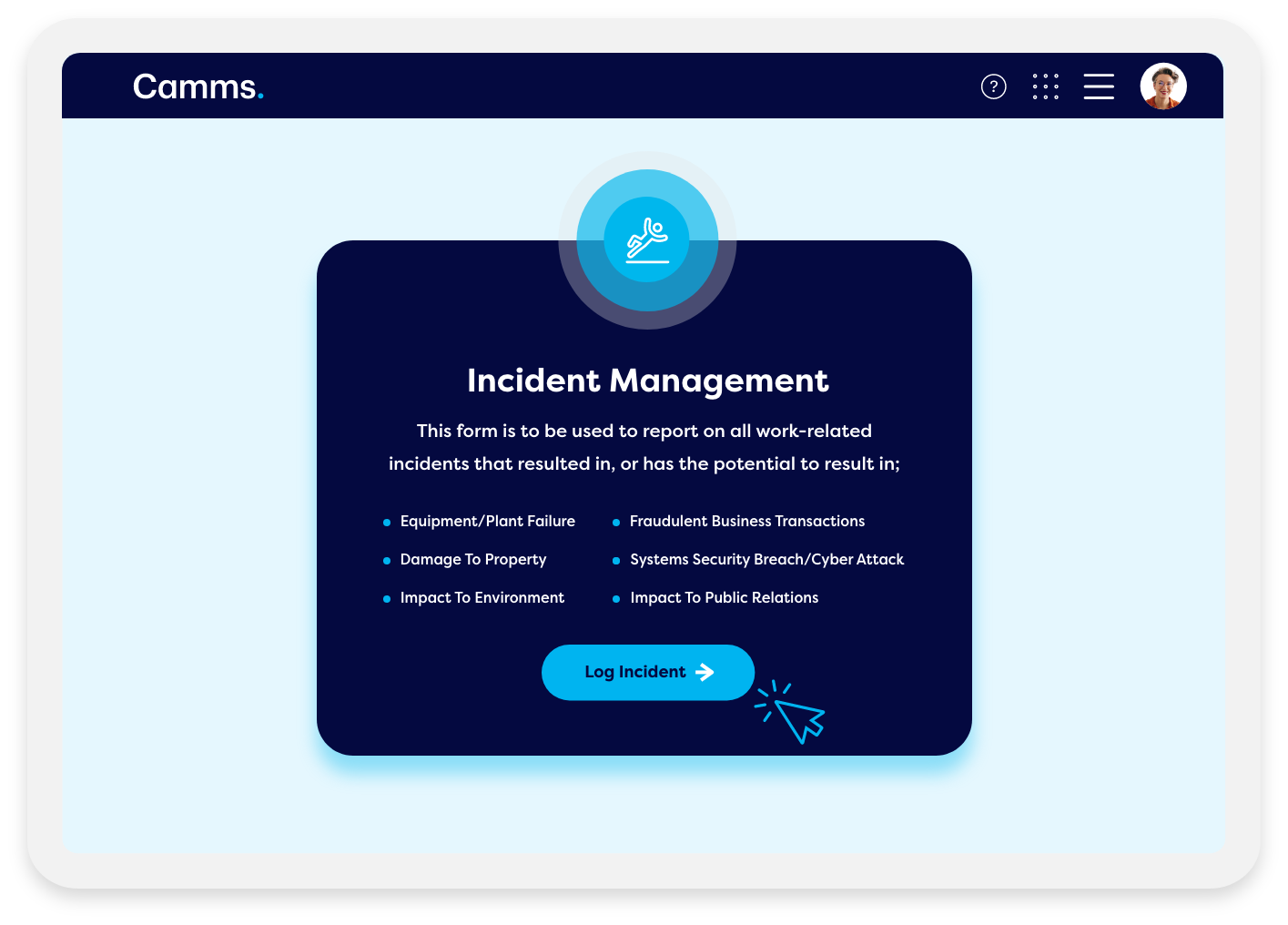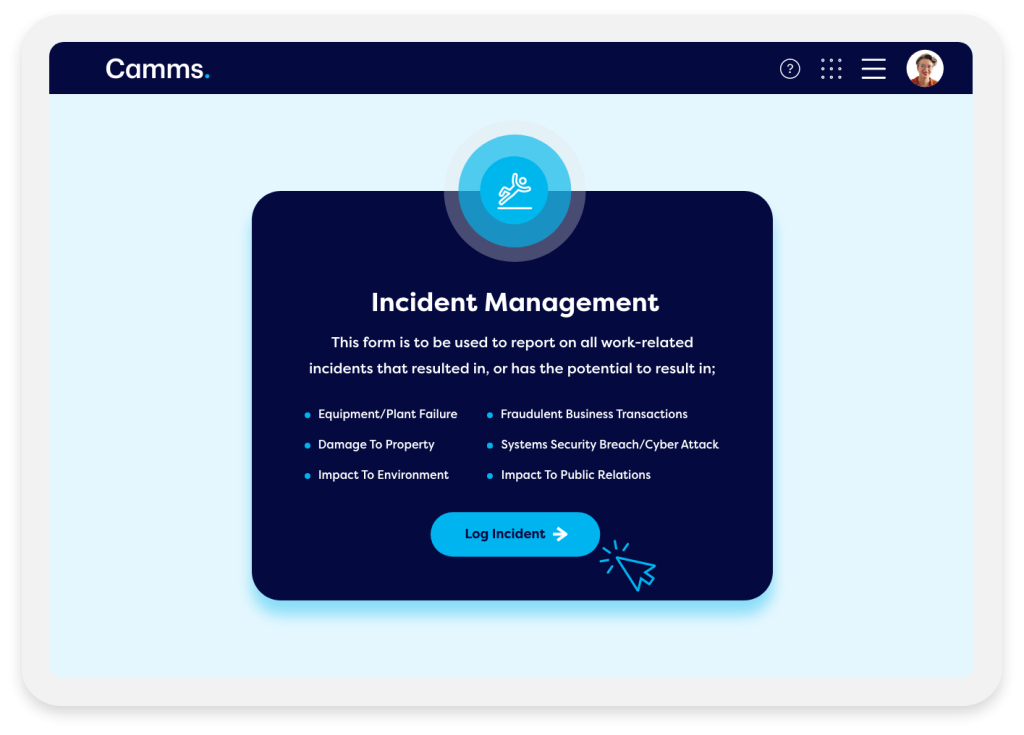 Incident Reporting Portal
Enable vendors, contractors and other third parties to report incidents using an external facing incident portal. This can also enable anonymous reporting for employees on sensitive matters like for whistleblowers, where they may not want to be identified by creating cases under their own names.
Dashboarding and Reporting
A variety of visually impressive in-built dashboards and reports allow users at all levels to scrutinise the data, making informed decisions and judgments so much easier.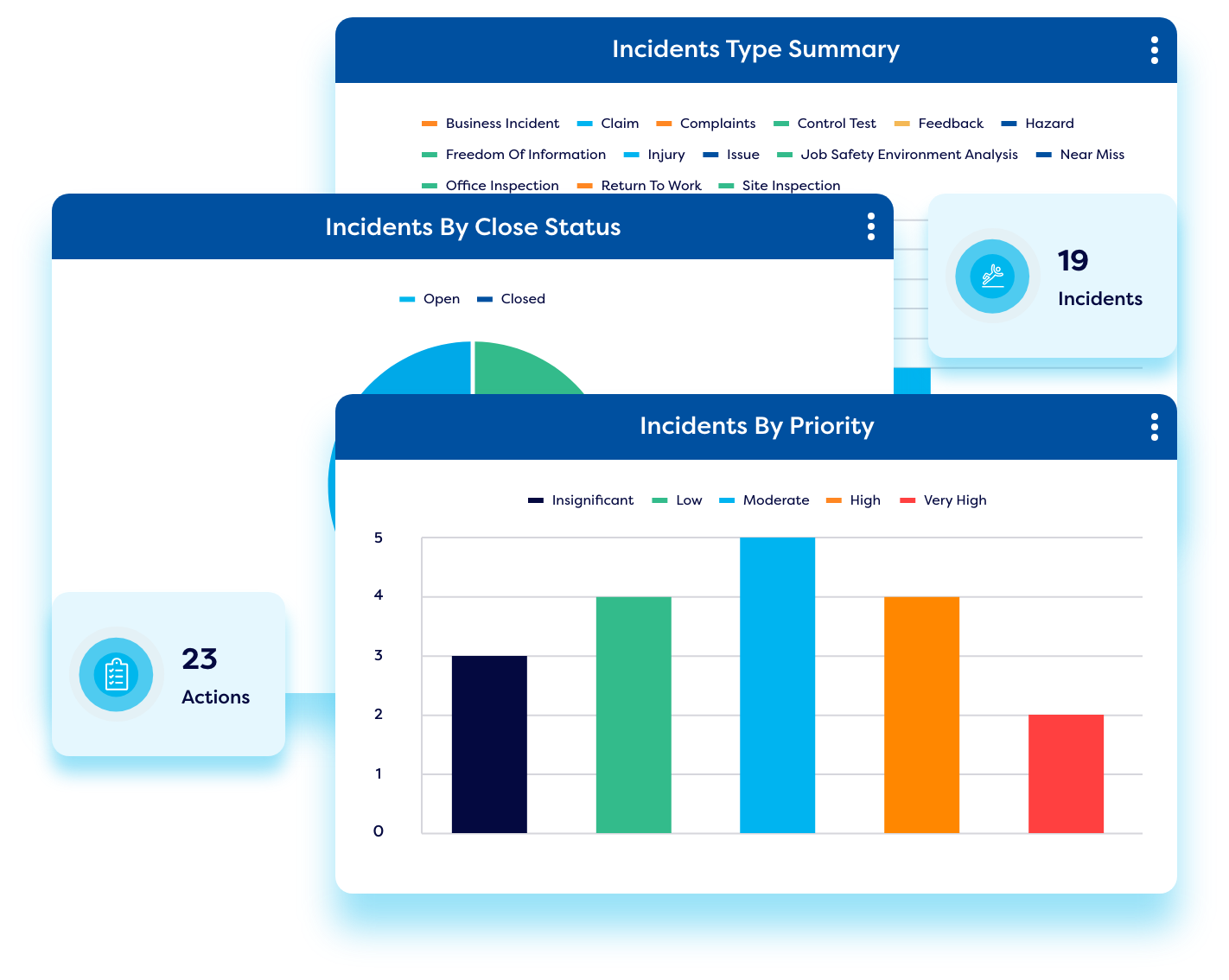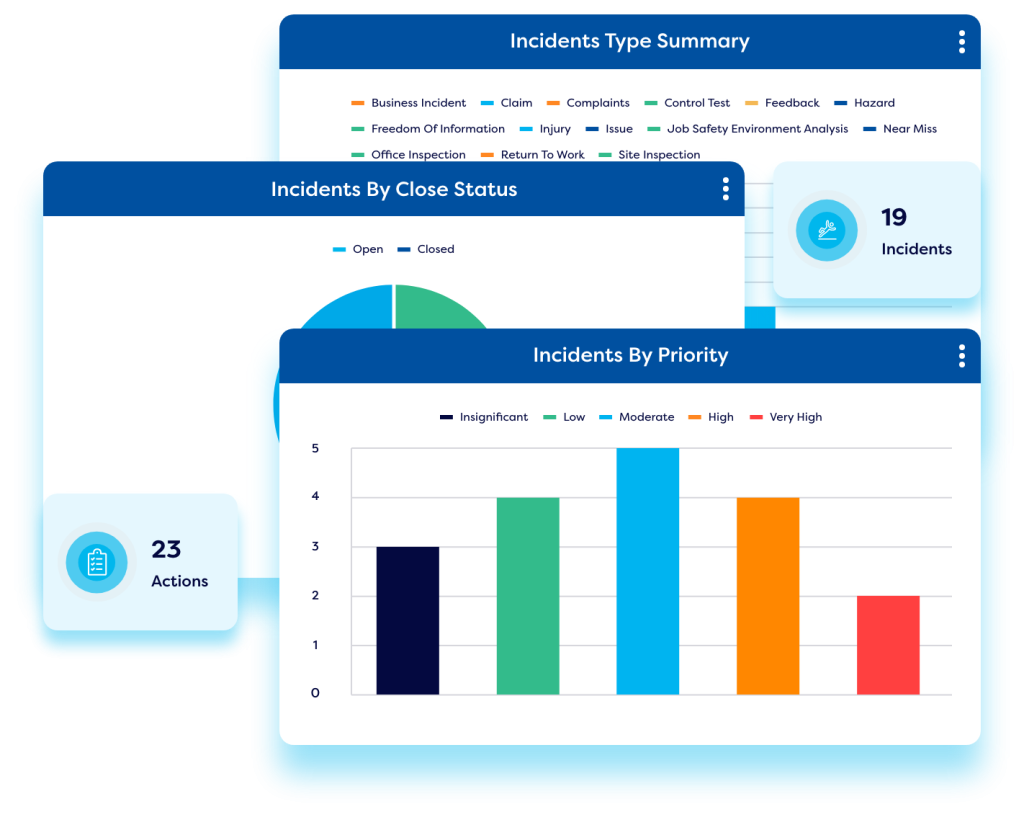 Get started and request a demo
Fill out our simple form to see Camms' business solutions in action.
Fill in your details to request a demo