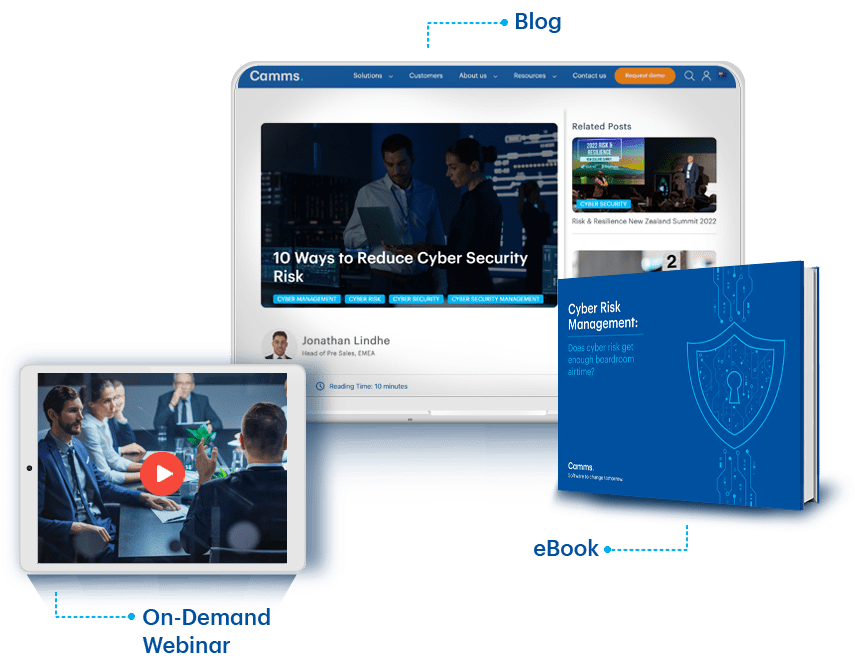 Have you ever experienced a problematic Governance, Risk and Compliance (GRC) software implementation project? — or are you looking to implement a new programme or make changes to an existing one? 
Download our GRC Implementation Survival Kit and get access to not one, not two, but THREE indispensable pieces of content to help you get a step ahead when navigating the potential complexities associated with GRC implementation. 
Whether you're looking to move away from a manual spreadsheet-based approach or have gone down the software route previously and not achieved the success you hoped for this kit will ensure you consider all the factors before choosing a solution for your business.
Before the pandemic organisations were adopting technology in their operation to streamline business processes. This uptake has only accelerated due to dispersed workforces across the globe and with it created a new challenge to businesses of all sizes, the rise of Cyber Risk.
To help you deal with this rise, we have put together a Cyber Risk Governance Pack. The pack is designed to help your organisation understand where Cyber Risk falls within your organisation, the consequences of an attack, and how to report it to your Executives and the Board in an easily consumed way.
Download the Cyber Risk Governance Pack, and you'll receive THREE pieces of our Cyber Risk content to help you build your plan to mitigate against your cyber risks and keep stakeholders informed.