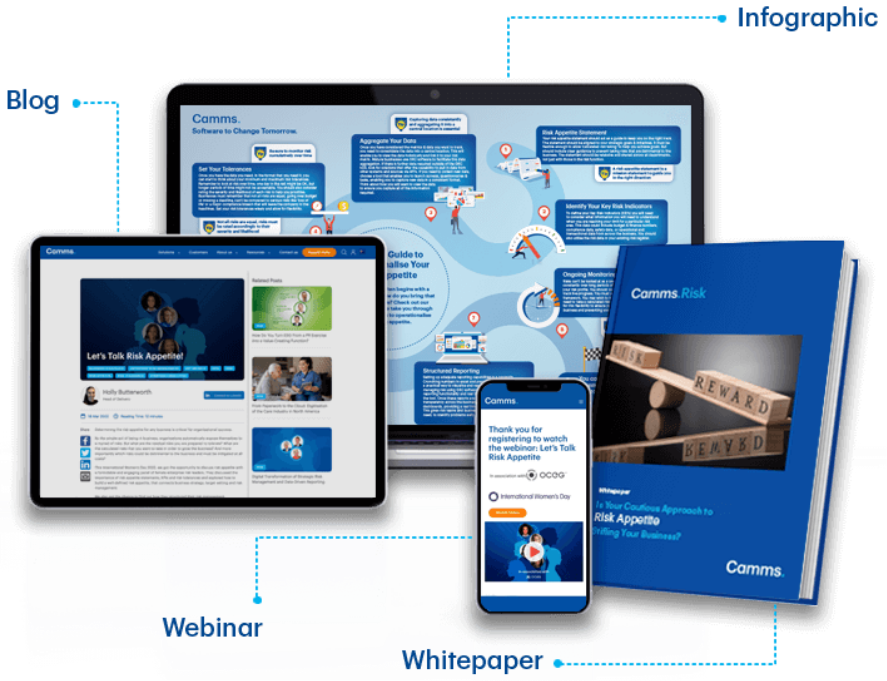 Have you ever experienced a problematic Governance, Risk and Compliance (GRC) software implementation project? — or are you looking to implement a new programme or make changes to an existing one? 
Download our GRC Implementation Survival Kit and get access to not one, not two, but THREE indispensable pieces of content to help you get a step ahead when navigating the potential complexities associated with GRC implementation. 
Whether you're looking to move away from a manual spreadsheet-based approach or have gone down the software route previously and not achieved the success you hoped for this kit will ensure you consider all the factors before choosing a solution for your business.
Without risk, there is no reward – and this certainly rings true in the uncertain world of business. But how can you build a well-defined risk appetite that aligns with your business strategy, and enables you to set risk tolerances and KPI's based on real data and metrics?
Check out our risk appetite content collection. It contains a webinar, whitepaper, blog, and infographic, designed to help you manage risk appetite across your organisation. Learn how to operationalise risk appetite using data, metrics, and controls to monitor your risk exposure.