It's easy to assume making money is the main purpose of a business – but times have changed. Empowered by the internet, today's ethically conscious society demands products and services that put people and the environment first.
This has forced businesses to refocus on meeting the needs of all stakeholders – customers, employees, suppliers, the community and society – not just its bottom line. At the core of this aim to create sustained long-term value for all is a commitment to invest in Environmental, Social and Governance (ESG) issues – a holistic concept that has been thrust to the top of the corporate agenda.
Organisations are under increasing pressure from different stakeholder groups – from governments and regulators to consumers and investors – to be more transparent about their environmental, governance and social impacts. This has brought ESG's emphasis on risk management into sharp focus for decision-makers, who must ensure risks are monitored and mitigated across all three of its dimensions.
Different businesses are at different stages of maturity in the ESG space, leaving many unsure how to progress this vital concept amid a congested regulatory environment.
Recently, I was joined by Simon Levy, CEO at RMIA, and David Turner, Managing Director at RiskNZ, to discuss how to turn ESG from a PR exercise into a value-creating function.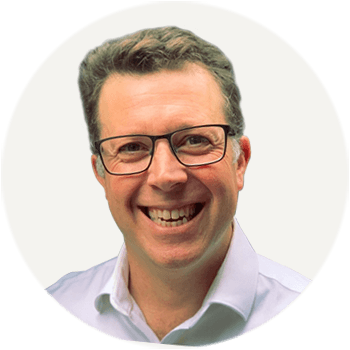 Simon Levy, Chief Executive Officer at Risk Management Institute of Australia (RMIA)
Simon began by outlining his view of ORM: Simon began by outlining why are we seeing a renewed focus on ESG in the marketplace: "What we're seeing is an interesting dichotomy at the moment. People and society have more choice and consumers are demanding more from the organisations they're choosing to buy from. Equally, the regulators are wanting organisations to take charge and do more. So, we've got this squeeze taking place."
Simon added: "People have got more disposable income and they want to know where they can then actually invest that. Gone are the days of just looking purely at that bottom line. There's now this social element to the way to the way organisations perform…What we're seeing is a global critical mass of people wanting organisations to meet some standards."
Simon touched on the World Economic Forum Report 2022, which shows that "short term risks were dominated by society, livelihood, the deterioration of people's mental health; and the medium-term concerns were then around climate change activism, climate change – and really taking that aspect seriously." The report provides fascinating – and accurate – foresight around the risk profession, with ESG now dominating the discussion, allowing organisations to look at their risk exposures and strategy through a different lens.
For Simon, implementing a clear and consistent ESG programme into an organisation "is absolutely a business benefit, because you'll be looking at your business, your standing and your strategy around community, reputation and the environment through a different lens. So, once you accept it's almost inevitable and there will be an expectation by your stakeholders to start taking this seriously and looking at it in a different way, I think the challenge is then how do you go about it and what are those benefits – what's it telling you?"
However, with so much noise in the ESG space at present – regulations, foundations, federations, reporting standards all vying for position – Simon underscored the importance of "looking at it through your own organisational lens. Start to benchmark yourself against those fit for purpose requirements of what you can do, and that can then be either an internal benchmark or an industry benchmark – and then using some of these UN sustainability frameworks, global reporting standards as a guide."
Simon banged the drum for a streamlined approach to ESG; one that achieves efficiency and results: "ESG is that big. If you try and do everything, you'll likely fail. Focus on a few [things] and get them right, get that alignment, get those quick wins…What we're ultimately seeing – and it does take time – is that transition from concept into practice; turning the strategic into operational and ensuring it's fit for purpose for your organisation."
Simon emphasised that ESG is an opportunity to engage with the younger members of society, who are more socially alert than ever: "It's an investment in the future because depending on what you do as an organisation, you should engage with these younger communities because they'll be the consumers of the future."
When asked how to embed EGS successfully into an organisation, Simon said: "I've started to challenge where ESG sits in the organisation: Is it strategic? Is it operational? Or is it PR related? In my opinion, it needs to be aligned to the purpose of the organisation, which therefore links it to strategy and that operational aspect. And that's purely because ESG and those ESG commitments deliver on those organisational goals and performance. And there are some frameworks out there that can help organisations to start to navigate what that looks like."
Simon asked me what Camms do internally around ESG – to which I replied: "When you look at the way we operate as an organisation, but also the way in which we have structured our solutions set, it very much lends itself to this whole concept of broader outcomes, than just the pure profitability of an organisation. So, from our perspective, we work on our ESG strategy, our ESG triple bottom line strategy, and we incorporate some of those outcomes into our planning framework.
We recommend to our customers, it's very much about integrating with your strategic planning process, either directly into your strategic plan, or having a discrete corporate/social sustainability plan that you articulate exclusively within the organisation. And then we try to tie in our risk management planning and our risk management strategy into that sustainability plan and then build in specific initiatives. That all feeds into…what gets measured gets managed and we try to tie that into our performance management framework and performance measurement reporting."
When asked about the Camms ESG maturity curve, Simon began by discussing the SCORE framework: "It's used to help articulate the ESG commitments and how an organisation can deliver those against the organisational goals and performance. The 'S' is for Simplify, the 'C' is for Connect, the 'O' is for Own, the 'R' is for Reward and the 'E' is for Exemplify…That's a nice way to simplify it and get the outcomes aligned and get it integrated into the organisational strategic plan, and then going back using that maturity curve to see where you sit in the organisation and how mature your organisation is." From merely being compliant to being considered a trailblazer that leads your business to leverage ESG to drive strategic value – or somewhere in between.
Simon concluded by saying: "Society these days and that social element, they'll see through it. They will be cynical, and they won't choose you, so you've got a very clear opportunity to link it [ESG] to your strategy, link it to your vision, and more importantly link it to the values of your organisation…That then links to your higher-end practices and the type of people you want working for you; the way that you operate and the way you exist as an organisation. If this can all be wrapped up into the authenticity of what you're already trying to do, then it should be an easy leap – and the consumer and larger society will see it for what it is: a values-driven exercise, not just something to win PR votes."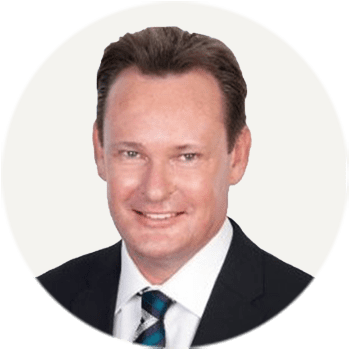 David Turner, Chief Executive
Officer at RiskNZ
David began by sharing his thoughts on the current shape of the ERM space: David began by explaining that ESG is an "…expectation. A lot of organisations are under much more scrutiny than they were before because of what's happening in the world. And the scrutiny really comes down to expecting the organisations – both private and government – to do it right; to especially look after people in the well-being space and social space…and there's a lot of focus on good governance.
Organisations are catching up to that; they know they have to do something, but also there can be a little bit of confusion about what do we do and how do we do it? And there's a lot of choice…with regulatory standards and everything else."
David stressed that ESG is a "huge reputational risk now; it's got to be done properly and we didn't really have those measures on the mind some years ago but now they really are."
David shone a light on unstructured implementation – a common issue in the ESG space that can perpetuate reputational risk: "Things like alignment to your strategy; making sure you're implementing it correctly, not rushing it and going through that systematic approach of getting it right with the right measures. If we don't, something as big as ESG can get out of control quite quickly and start moving by itself…and that's when governance really comes into play."
David identified the pitfalls of using ESG as a communications exercise devoid of substance: "If you use it as a comms exercise, which some organisations might do or have in the past, then because of the scrutiny and expectation it can be pretty easy to see that there's not a lot of substance behind it…That's why project teams are being raised; that's why they are aligned to the business…because the more scrutiny that comes down, the company has to be ready for that."
David's view on embedding ESG into an organisation expanded on Simon's thoughts: "Coming from the planning side, you see a lot of inconsistency across organisations as they get bigger and may not be working together. If we put something like ESG in there, we have to have good monitoring, good assessment methods and have some internal KPIs and insurance – and the most important thing: we need to own it."
David added: "It comes down to those fundamental little bits that are too often overlooked, and that's project management, risk management, good reporting – all that fundamental hard stuff that needs to be done properly. And when it's not done in those ways and it doesn't get that due attention to risk and project management, it can come unstuck from the bottom like we've all seen in major projects."
Simon and David's thought-provoking insights have underscored the importance of harnessing the power of ESG to act as a value-creating function. Both risk leaders were aligned in their thinking that ESG must link seamlessly to the business strategy. Get this right and it will provide the foundation – and clarity – to build a successful ESG programme that delivers value holistically.
We want to ensure your organisation is heading along the right path and creating value for your organisation. To do this, we are offering a free ESG Pulse Check.