Compliance & Policy Management
In a world of constantly changing regulatory environments and compliance frameworks, we can help you stay a step ahead with our industry recognised compliance software.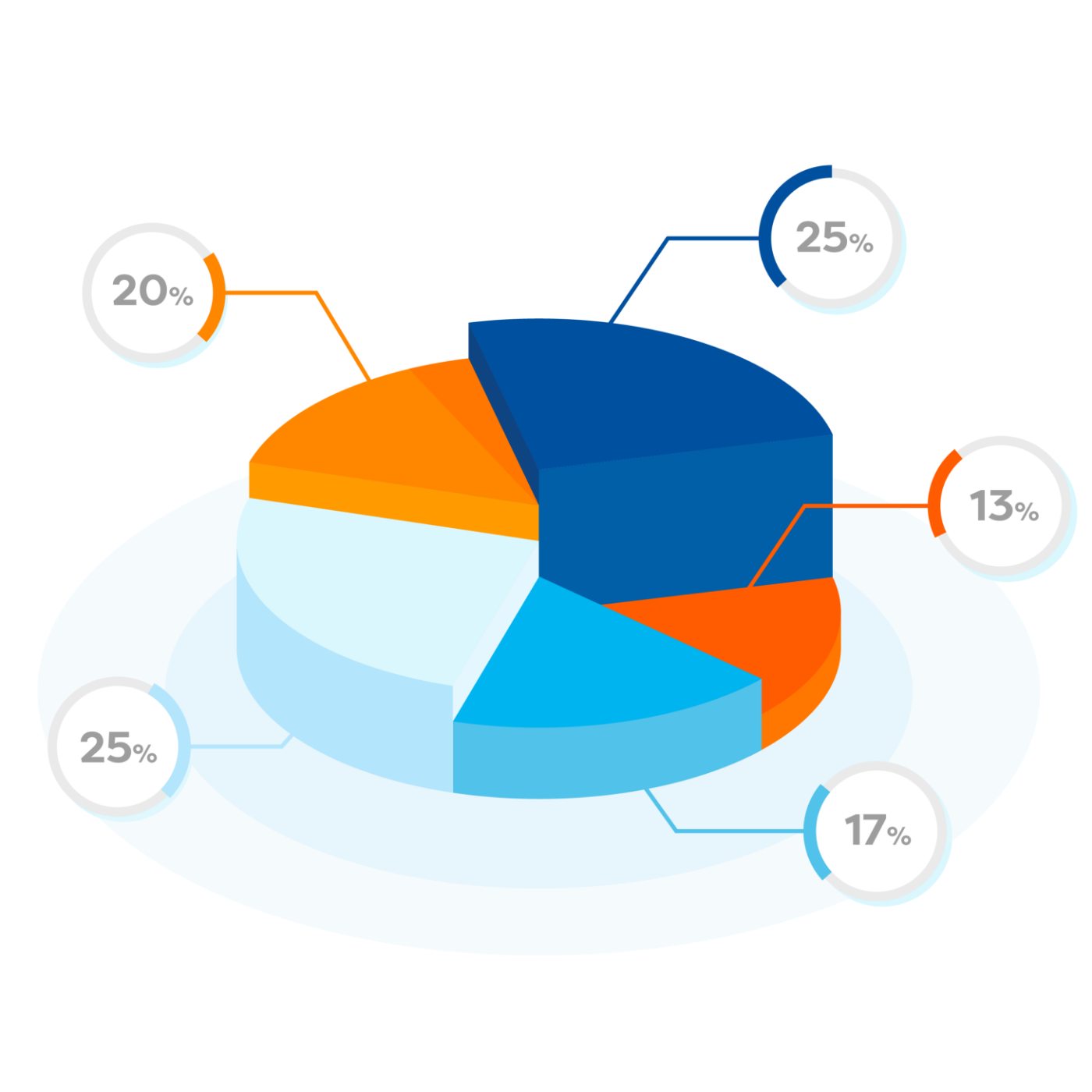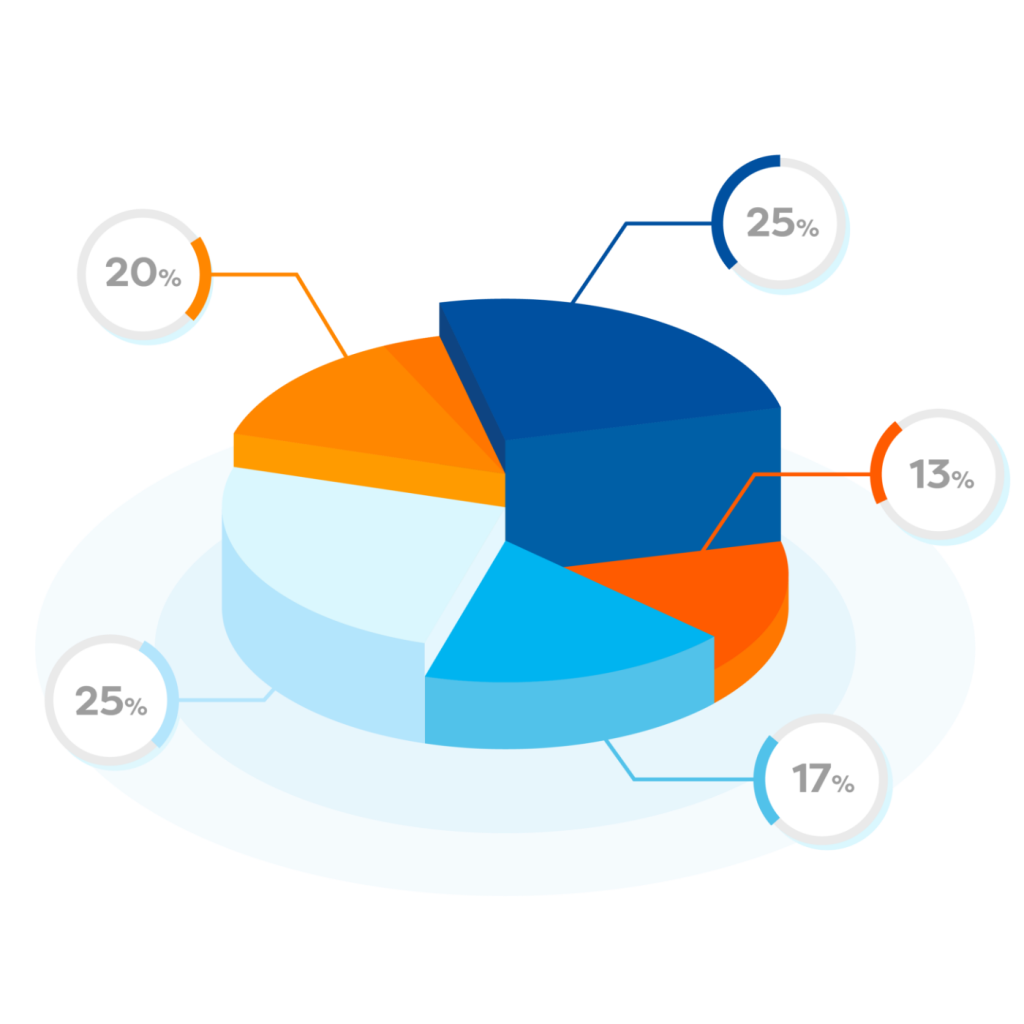 Streamline communications and actions through automated notifications and alerts linked to changing legislations and regulations.
Advanced analytics and reporting based on real time data to support intelligent decision making.
Breakdown operational silos by linking compliance data with relevant risks, incidents and breaches.
Our compliance management software solution can help you:
Identify and understand your compliance obligations
Prioritise your work by considering the risks of non-compliance
Reduce organisational risk exposure to breaches of key obligations, through proactive oversight and management
View central registers for your internal policies and legislations/compliance frameworks (authority documents)
Evolve from a reactive compliance management process to a proactive one
Assign individual responsibility and overall accountability
Track progress against obligations and corrective actions
Be notified when there are regulatory changes that impact your business
Ensure Adherence to Globally Recognised Compliance Frameworks
Compliance & Policy management capabilities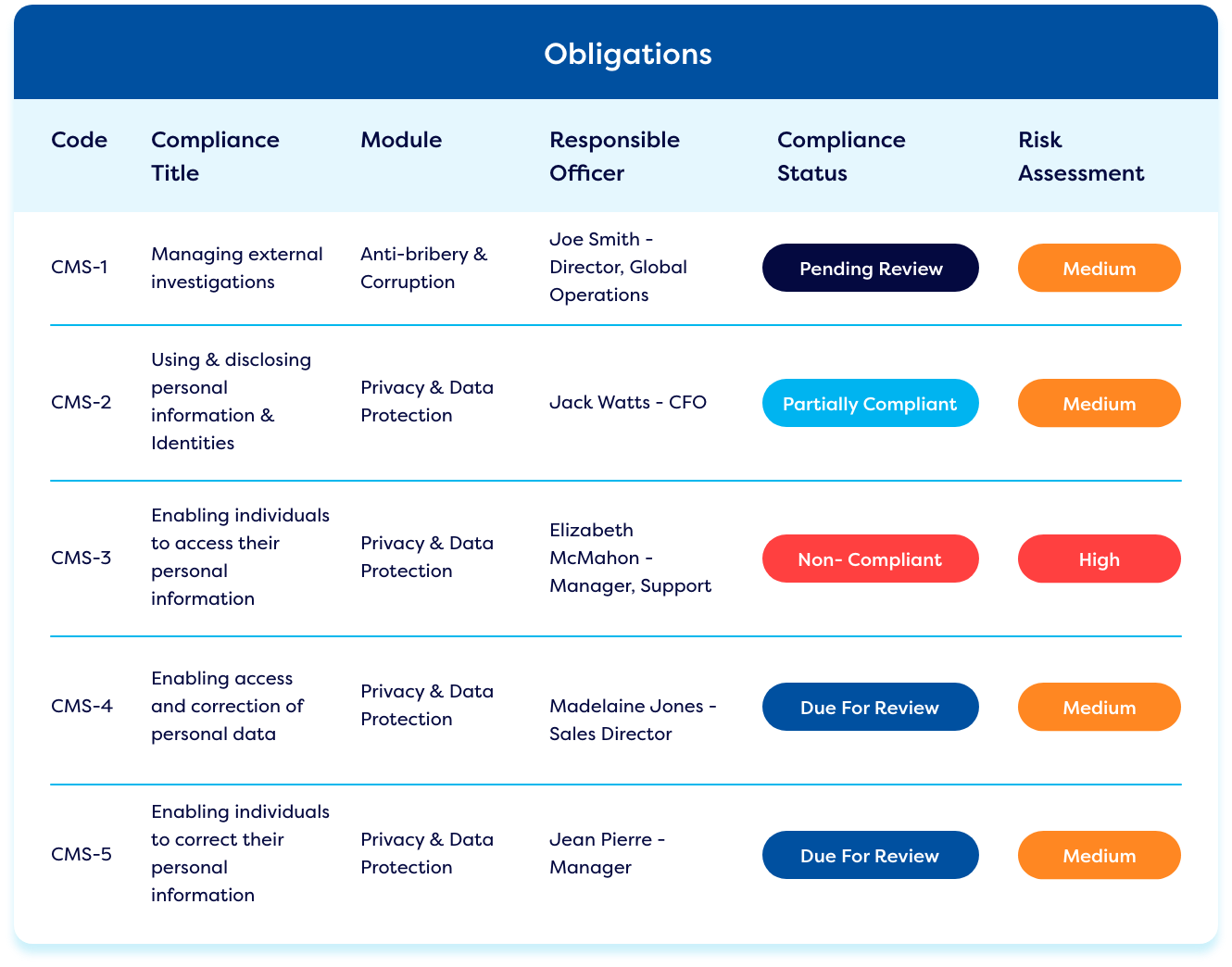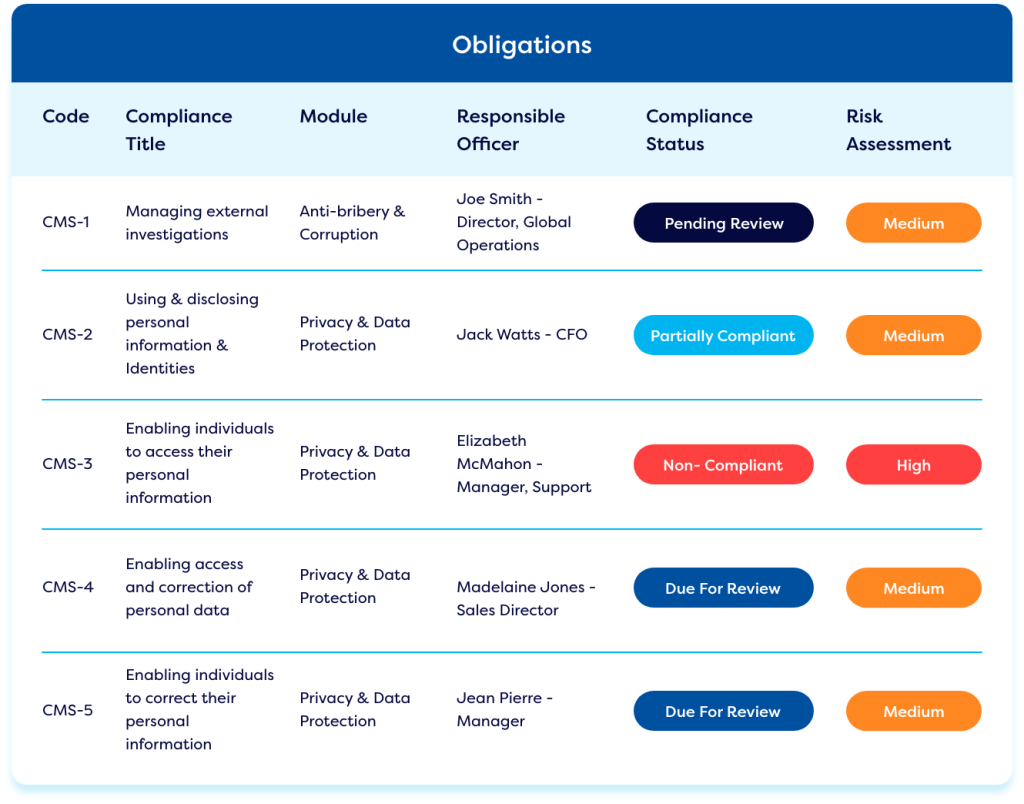 Manage compliance in a systemised and transparent way with Obligation Libraries
We enable organisations to establish obligation libraries across legislative, procedural, regulatory and policy-based obligations. This supports the effective assessment and documentation of non-compliance, progress tracking and analysis of results.
Compliance Attestations – documentation and evidence
As assurance activities typically require an evidence-based assessment, you can attach substantiating documentation locally or link this to your content management platform.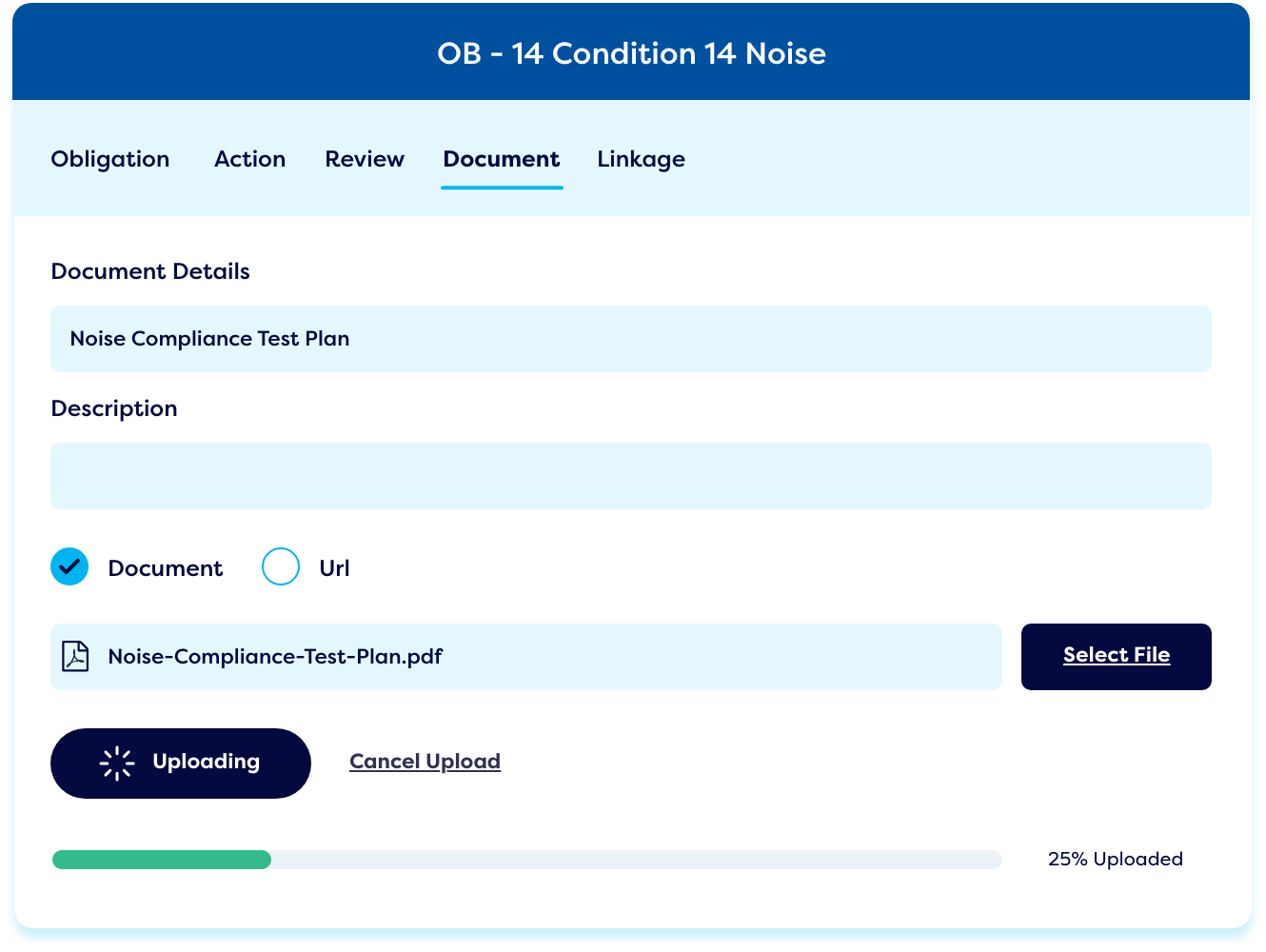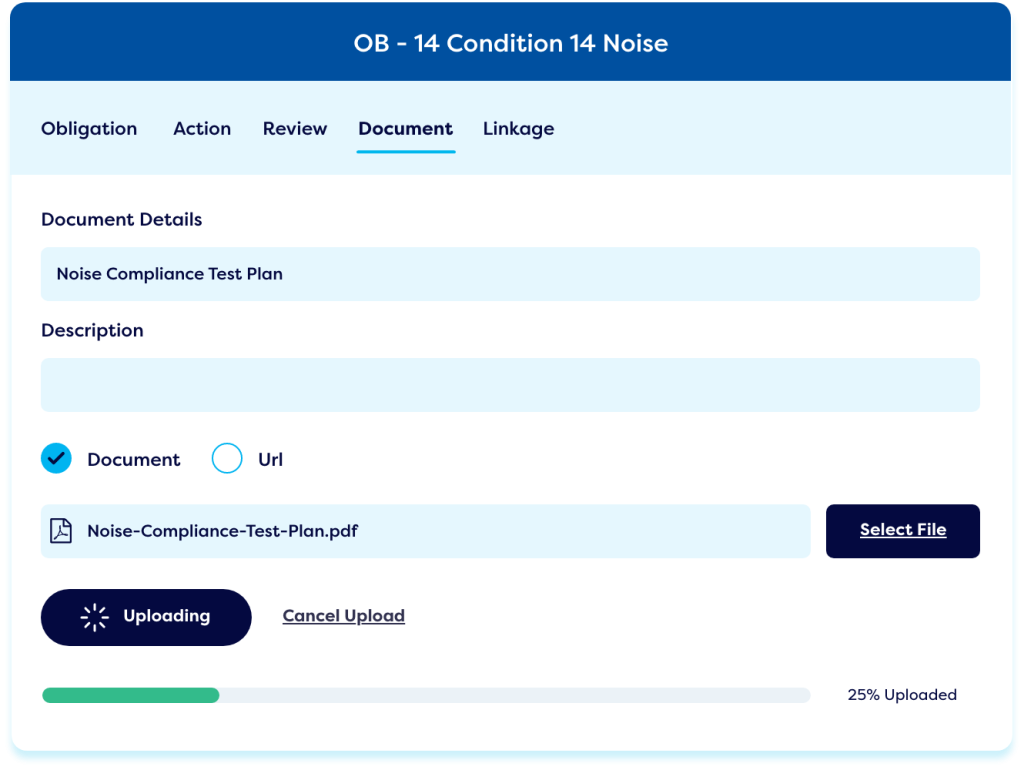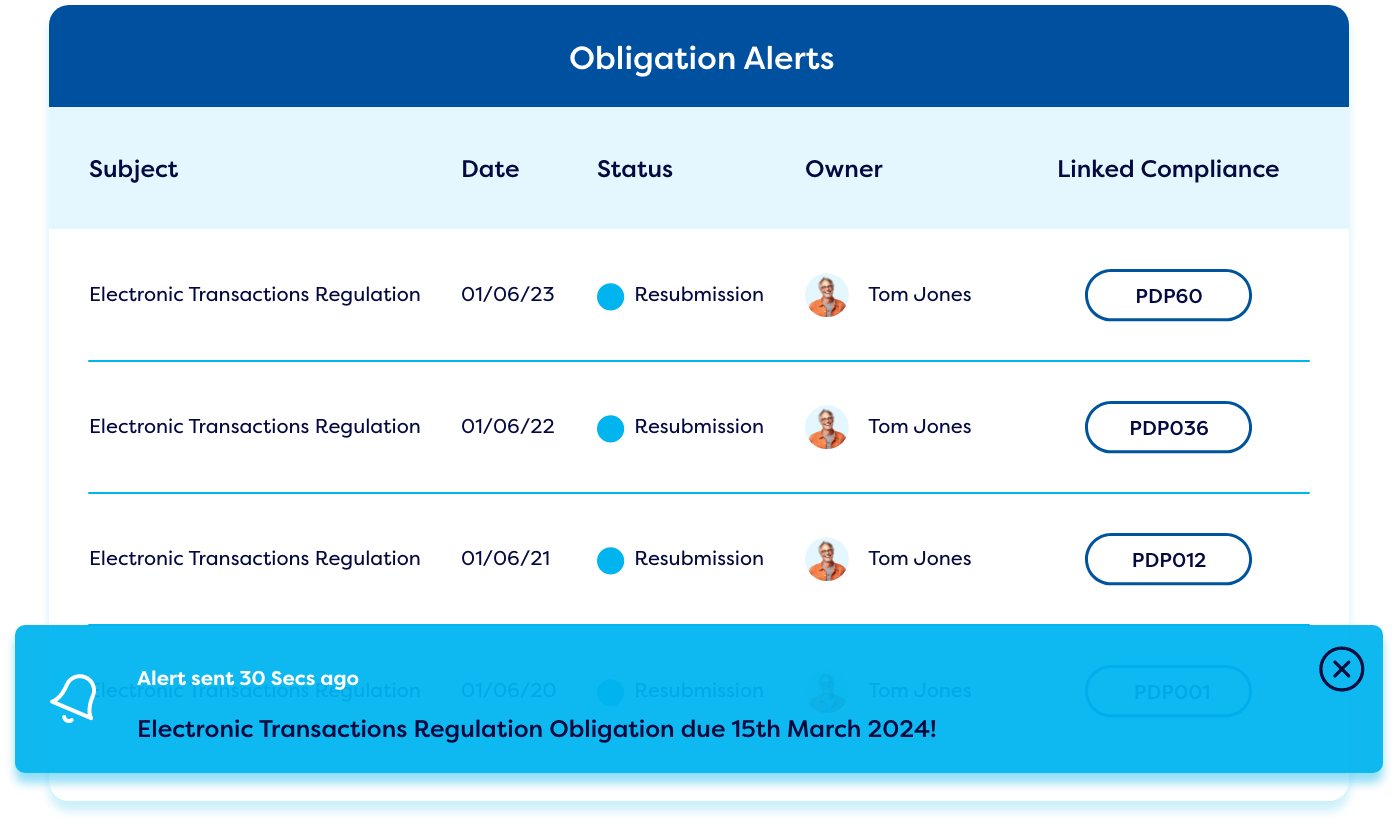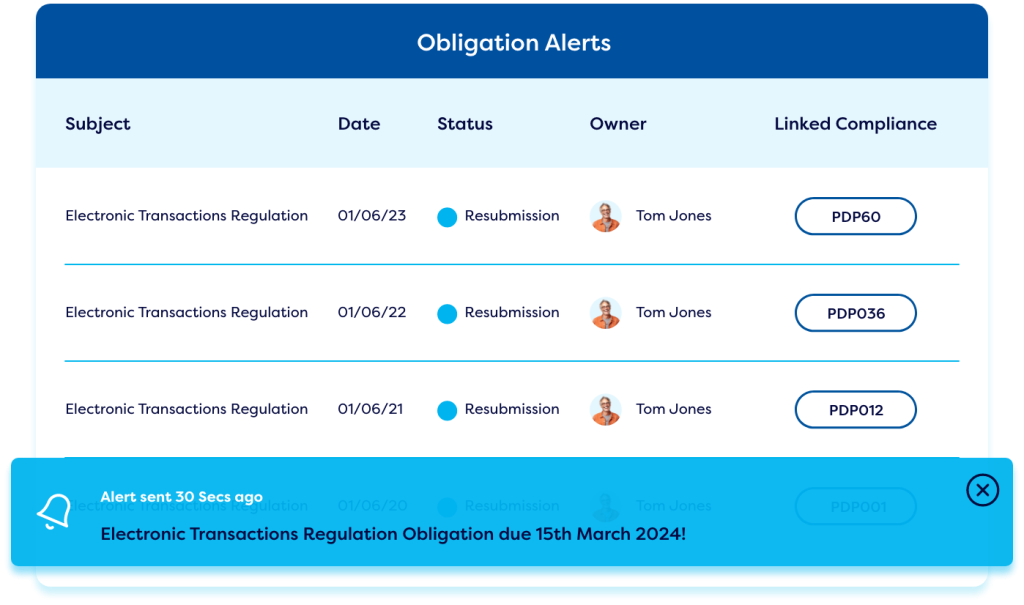 Automate alerts and notifications of legislative changes to key stakeholders
Automatically notify key staff of upcoming changes to legislative or policy requirements with our inbuilt alerts. This allows the focus to be narrowed to potentially critical changes to the regulatory environment. Each 'alert' record can be attached to an obligation or authority document enabling owners of these records to see previous alerts appropriate to the record easily. Know what to pay attention to by simple classifications of whether the alert is for your information or your action.
Digitise compliance reporting with visual dashboards and self-service reports
Understanding compliance at every level is critical within any business: our in-built dashboards and self-service reporting engine enables you to establish management and committee-based dashboards to support your organisation's compliance profile analysis.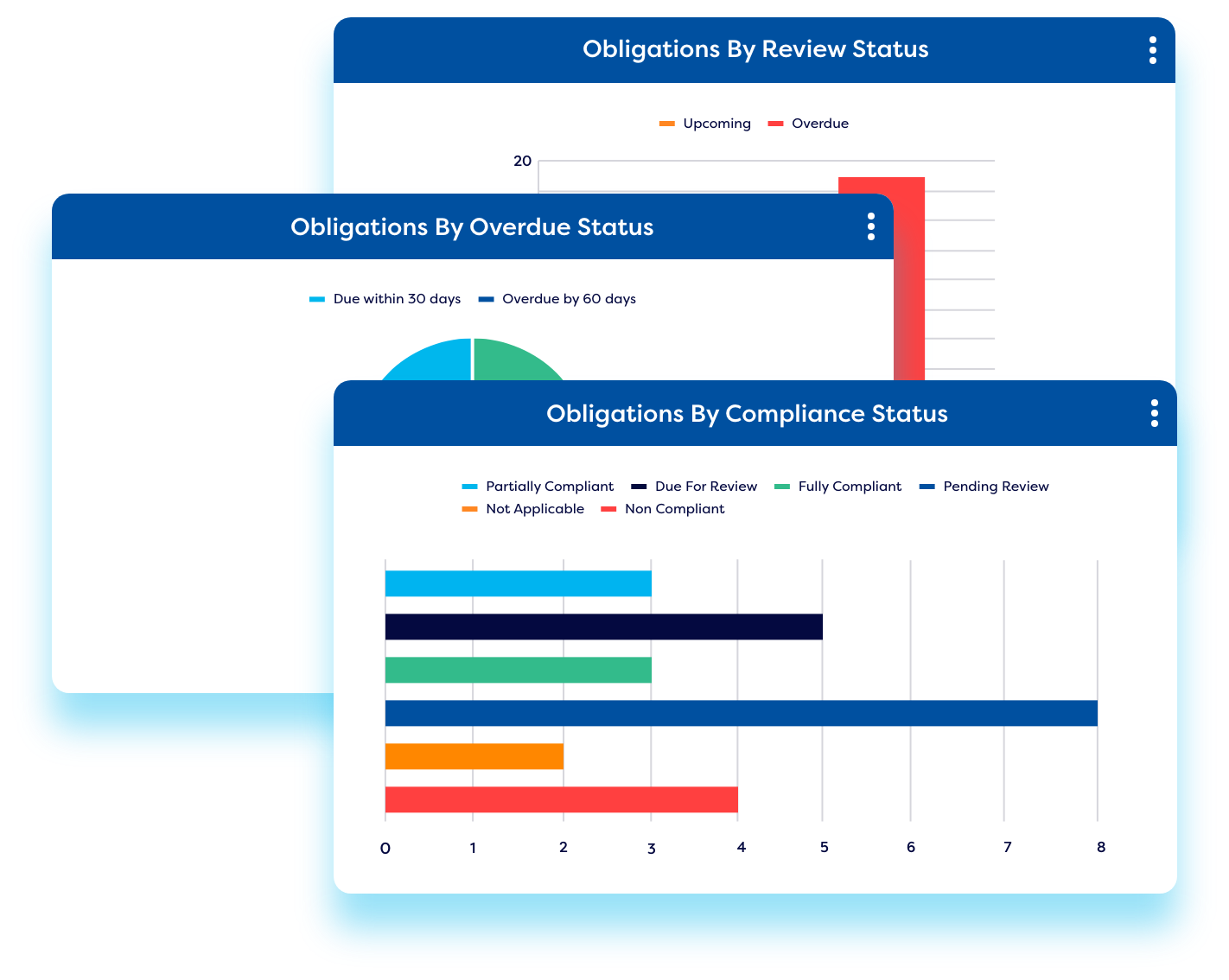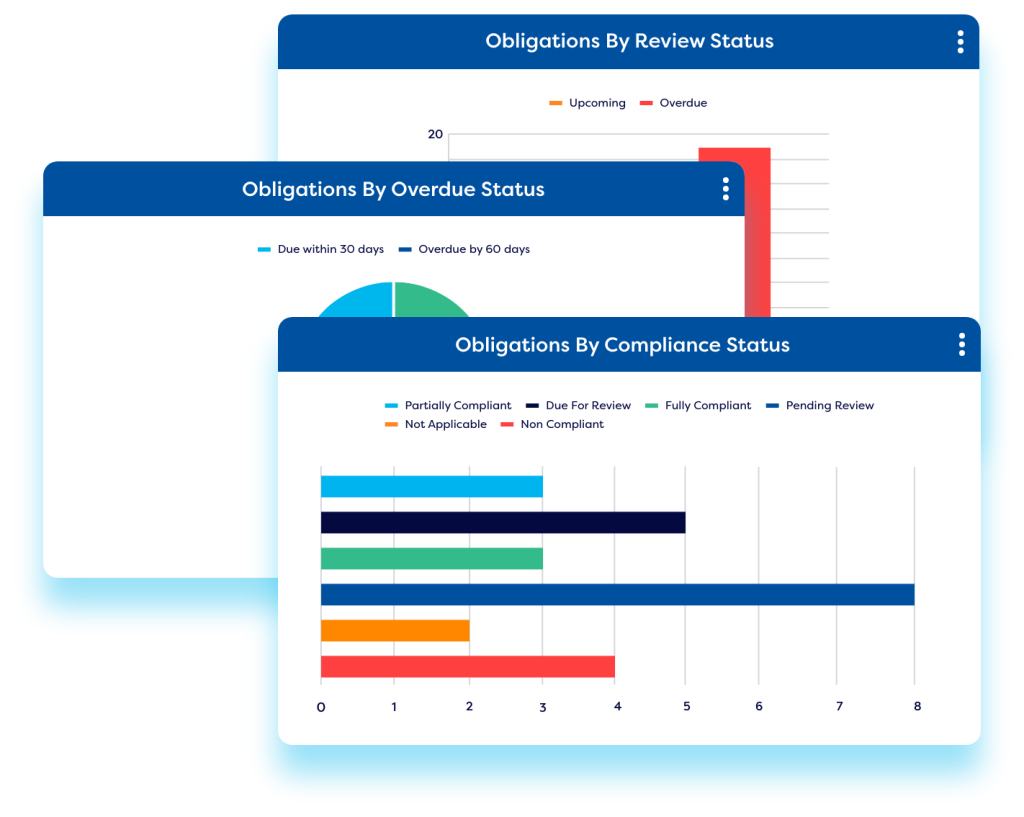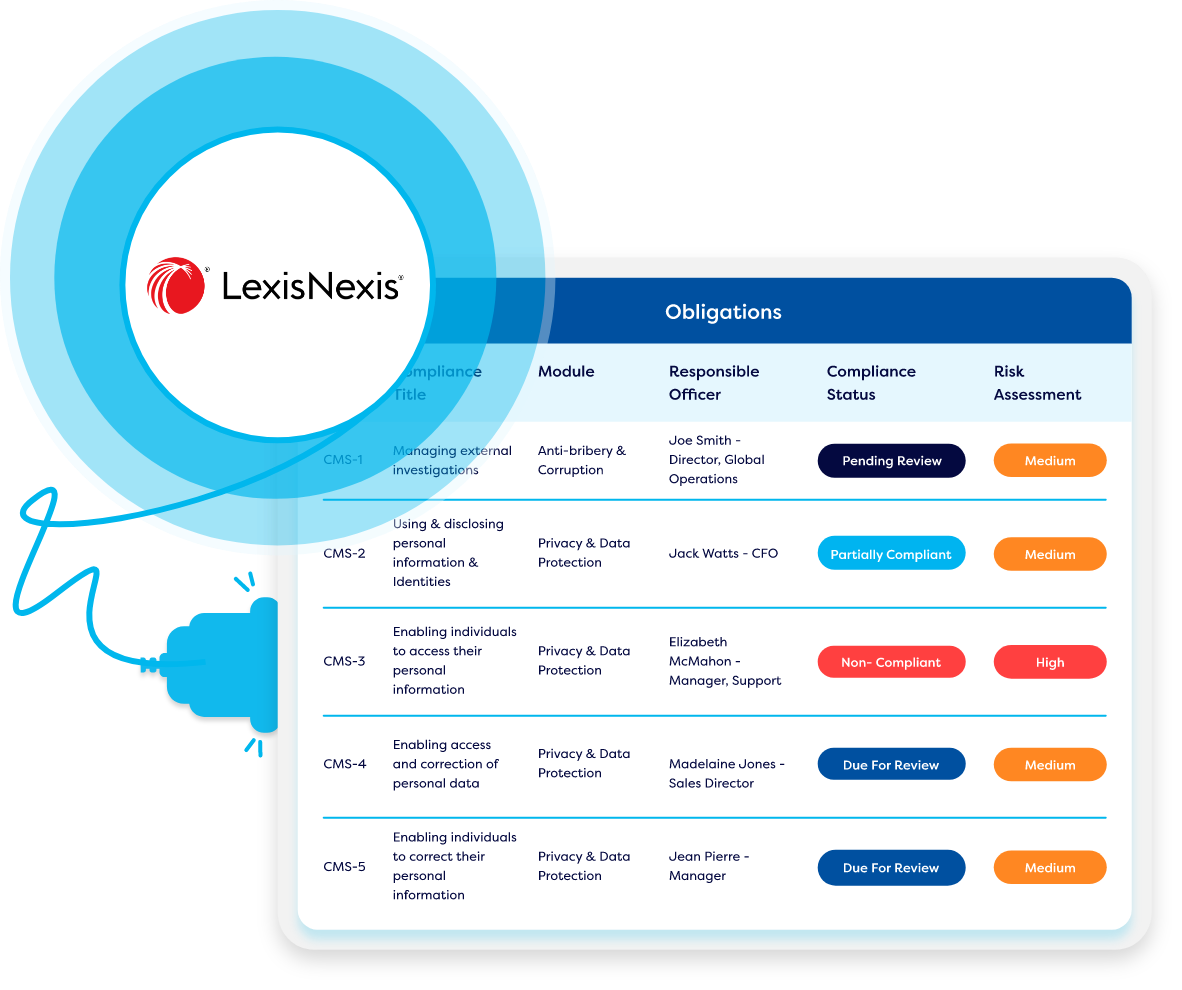 Partner plug-ins to keep up to date with legislative requirements
We work with our partners to source and provide organisations with detailed obligation libraries based on global legislative and regulatory requirements. In doing so, Camm.Risk provides a significant time and cost-saving to organisations seeking to better understand their compliance requirements.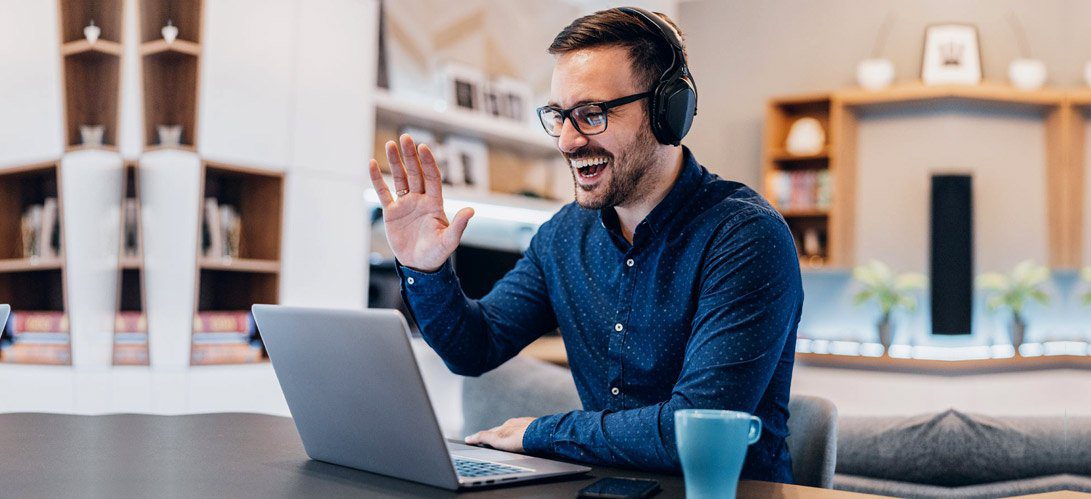 Integrate Your Approach to Regulatory Compliance with
Your
Compliance

Resources
The latest and hottest pieces of compliance content to keep you in the loop.
Get started and request a demo
Fill out our simple form to see Camms' business solutions in action.
Fill in your details to request a demo